Hundreds of people have taken part in a protest seeking answers following the Grenfell Tower fire.
The protest is still ongoing, but here's everything you need to know so far.
Why are they protesting?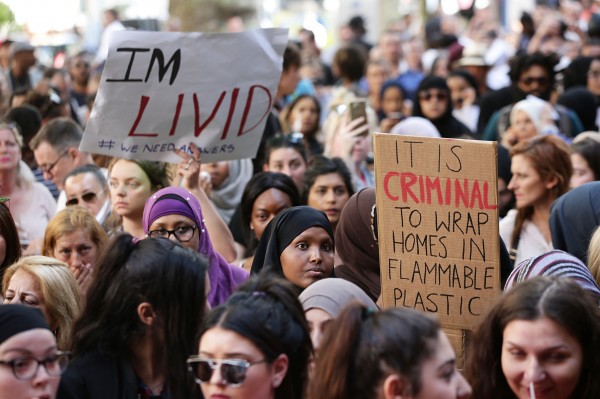 Protesters are demanding answers over the Grenfell Tower disaster.
Among the demands of some protesters was the rehousing within the borough of all those who lost their homes and more information on the victims.
Mustafa Almansur addressed the crowd, saying: "The reason for the protest is so far in the last three days the general public have done everything from raising money to actually going out there on the streets, helping people, finding the victims of the tragedy, going to the community centres, the churches and the mosques with donations.
"To this day the council has failed to do anything in public, they have not made a public statement or any public comment. The statement they made today was just a fluffy statement, open ended promises with no concrete numbers of what they are going to be able to do for the people."
Where did they go?
Some protesters met Theresa May at the nearby St Clement's Church, and she faced cries of "coward" and "shame on you".
Protesters tried to storm the Kensington and Chelsea headquarters, but were soon called back from the foyer by one of the organisers, who urged them to remain calm.
A number of people could later be seen inside the building being confronted by police and security guards in high visibility vests on a stairwell.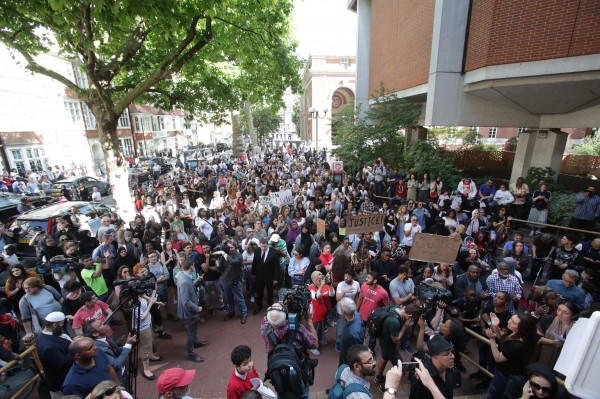 The crowd then began marching down towards Kensington High Street, chanting "no justice, no peace".
The group brought the heart of London to a standstill as they marched from outside the Home Office to Downing Street.
How many people were involved?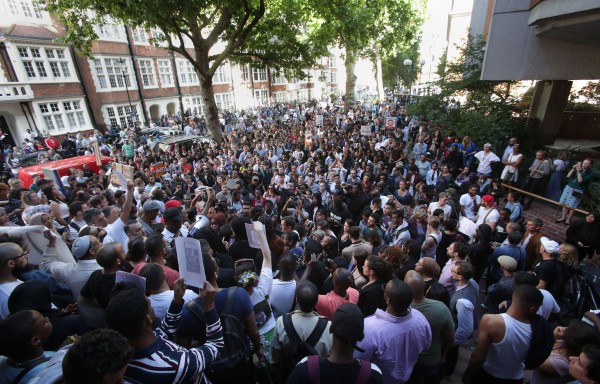 Organisers estimated at least 1,400 were involved, with many waving placards. The crowd, shouting "May must go", "justice for Grenfell" and "blood on your hands", were met with a cordon of police officers as they marched up Horseguards Parade, coming to a stop outside the entrance to Downing Street.