Blackmail fears have been raised after a cyber attack on Parliament.
Hackers hit the Westminster network with a "sustained and determined" bid to break into the email accounts of MPs, peers and their staff.
Here's everything you need to know:
What happened?
Users of the Westminster system have been unable to access their accounts remotely due to defensive measures put in place by parliamentary authorities to deal with the hack.
An email sent by parliamentary authorities to those impacted by the attack, which is believed to have begun on Friday, said that after "unusual activity" was spotted, "closer investigation by our team confirmed that hackers were carrying out a sustained and determined attack on all parliamentary user accounts in an attempt to identify weak passwords".
The National Cyber Security Centre (NCSC) and National Crime Agency are probing the incident, which comes after reports that passwords for Cabinet ministers and MPs were being sold online by hackers.
How have the MPs reacted?
Many MPs and peers took to Twitter to share the news.

Tory MP Andrew Bridgen told the Press Association such an attack "absolutely" could leave some people open to blackmail.

He said: "Constituents want to know the information they send to us is completely secure."

Speaking at Glastonbury Festival, Labour leader Jeremy Corbyn said: "I think it indicates just how vulnerable we are to cyber attacks and our cyber security.

"We need to be investing in cyber protection, it is a huge issue. We all rely on computers, we all rely on emails, we all rely on digital records.

"You wouldn't leave your building without importing documents under lock and key. A computer is just the same."
Who is behind the attacks?
No individual or group has been identified and the NCSC is investigating the attack.
What's being done?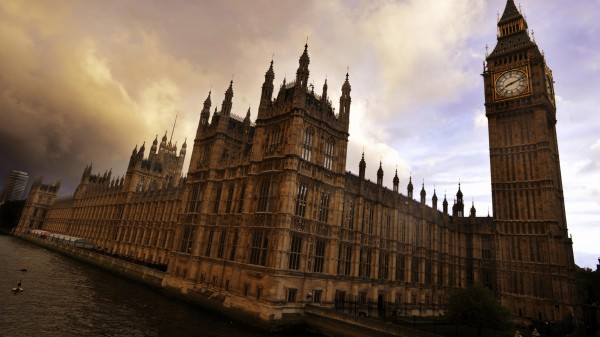 A parliamentary spokesman said: "We have discovered unauthorised attempts to access accounts of parliamentary networks users and are investigating this ongoing incident, working closely with the National Cyber Security Centre.
"Parliament has robust measures in place to protect all of our accounts and systems, and we are taking the necessary steps to protect and secure our network.
"As a precaution we have temporarily restricted remote access to the network. As a result, some members of Parliament and staff cannot access their email accounts outside of Westminster.
"IT services on the parliamentary estate are working normally. We will continue to keep members of both Houses of Parliament and the public updated as the situation develops."