Emmanuel Macron is set to become France's youngest ever president, after winning a projected 65% of the votes.
Macron, who has never before been elected to public office, beat far-right National Front candidate Marine Le Pen in an election that could potentially impact the future of Europe.
Here's everything you need to know about France's new leader:
His background
Macron, 39, was an investment banker for Rothschild & Cie before being made France's economy minister in 2014.
He resigned in 2016 to set up his own movement, En Marche! or Let's Go!, which later turned into a presidential bid.
Now the independent, centrist candidate will take France's highest political office, giving him power over national security, foreign policy and the ability to choose the prime minister.
His campaign
Key to Macron's success was his army of volunteers, known by the English term "helpers", who gave up their time to campaign for him.
Helpers worked in the movement's Paris headquarters, known as QG (quartier general), and in local districts around France where they undertook a variety of tasks, from managing social media to leafleting, organising debates and events, going door-to-door and answering questions that come to En Marche! via phone and email.
Macron has been portrayed as a candidate for the young and globalised, with his blend of centrist policies – which include reducing corporation tax and being pro-EU – in stark contrast to Le Pen, who advocates economic protectionism.
His personal life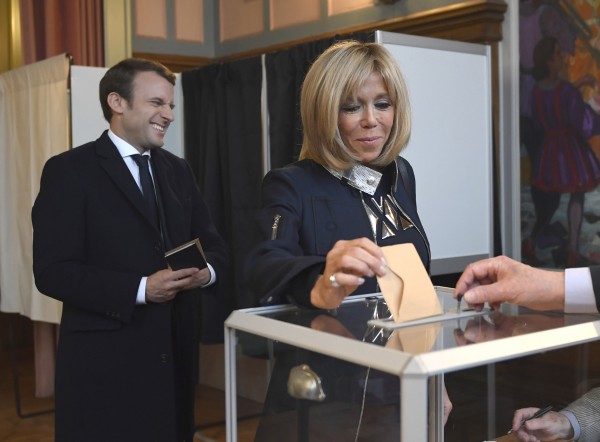 Macron's personal life is certainly of interest to many, as a 16-year-old he fell in love with his 40-year-old teacher, who was married with three children.
His parents were against the affair, but Macron was steadfast and married Brigitte Trogneux in 2007.