Former FBI chief James Comey is set to give his first public comments since he was fired from the position. Ahead of today's testimony from 3pm Irish time, Comey has released his hotly anticipated prepared remarks and they are certainly explosive.
It's been a month of drama since Donald Trump fired Comey, so here's everything you need to know about the congressional hearing and what the former FBI director is going to say.
Why was Comey fired?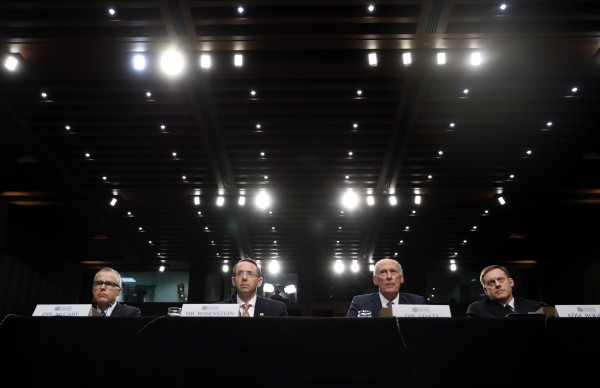 Just to recap, Comey was fired whilst he was overseeing the investigation into possible coordination between Russia and the Trump campaign.
The White House initially said Trump was acting on the recommendation of Justice Department leaders. However, Trump gave a slightly different explanation when he said in an NBC News interview that he had already decided to dismiss Comey and was thinking of "this Russia thing" when he did so.
What is in Comey's testimony?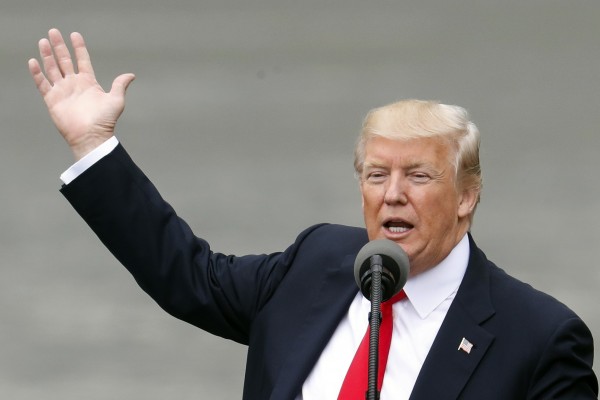 In his comments, Comey says that he can recall having nine one-on-one conversations with Trump in four months – all of which he recorded in memos afterwards because of their content. In the testimony, he recounts what went down in each conversation – some of which were in person, and some on the phone.
One particular conversation about loyalty sticks out. The president allegedly said: "I need loyalty, I expect loyalty." Comey says that he later repeated: "'I need loyalty.' I replied, 'You will always get honesty from me.' He paused and then said, 'That's what I want, honest loyalty.' I paused, and then said, 'You will get that from me'."
In the testimony, Comey emphasises the fact that the FBI is not involved in politics, something he was worried Trump was trying to encourage. He was apparently so concerned about this that at one point he asked the Attorney General Jeff Sessions to prevent future direct communication between Trump and himself.
Comey reveals that the president seemed to be asking him to stop investigating his former national security adviser, Michael Flynn: "I had understood the president to be requesting that we drop any investigation of Flynn in connection with false statements about his conversations with the Russian ambassador in December."
In their last conversation, Comey recounts that Trump said: "'Because I have been very loyal to you, very loyal; we had that thing you know'. I did not reply or ask him what he meant by 'that thing'."
What are the legal implications of these comments?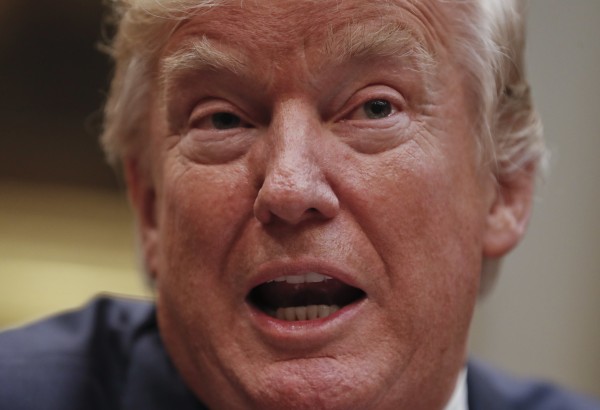 Legal experts say conversations attributed by Comey to Trump were clumsy and inappropriate at best. In the worst light, these recollections could provide enough evidence to build a case that the president tried to interfere with a criminal investigation.
However, Trump's personal lawyer said the president was cheered by the testimony.
"The president is pleased that Mr Comey has finally publicly confirmed his private reports that the president was not under investigation in any Russian probe," attorney Mark Kasowitz said in a statement. "The president feels completely and totally vindicated. He is eager to continue to move forward with his agenda."
What happens next?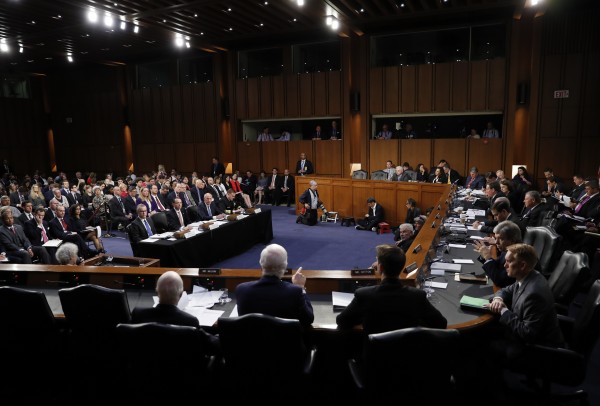 Comey is due to give this testimony today, and it is likely that Republicans will press him on why he did not raise his concerns about Trump publicly or resign. Some may attempt to divert attention from Comey's remarks about Trump by focusing on two issues they've repeatedly seized on: leaks and revealing the names of Americans in intelligence reports.
Comey is unlikely to say anything that could interfere with or undercut the ongoing federal investigation into Russia ties.
Trump has derisively characterised Comey as a "showboat". Whilst this is hardly a label with which Comey's supporters would agree, American media have been among those labelling the ex-FBI chief as showing a flair for drama during his career.
As such, Washington DC is hugely excited for the congressional hearing – so much so that The Washingtonian reports that at least three bars in the city will open early for Comey's testimony. One Irish pub will even be serving a special "covfefe" cocktail, whatever that entails.