US Secretary of State Rex Tillerson's New Zealand trip lasted just a few hours, but it was packed with drama as locals protested against his visit.
Reports suggest Tillerson was flipped the bird by many people as he arrived at Premier House in Wellington to meet Prime Minister Bill English.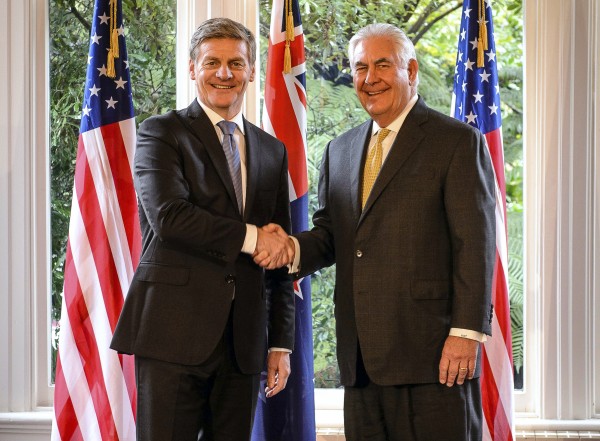 Whilst there, Tillerson defended Donald Trump's recent decision to pull out of the Paris Agreement. Stuff.co.nz reports that he said: "On Paris I think the president again felt it was simply not an agreement that served the American people well."
The former CEO of ExxonMobil did however assert America's commitment to reducing greenhouse gases.
Regardless, Greenpeace protesters were taking a stand against America's decision to walk away from the Paris Agreement.
They scaled a crane near Parliament and hung a banner saying: "Climate Denial, Huuge mistake! RESIST"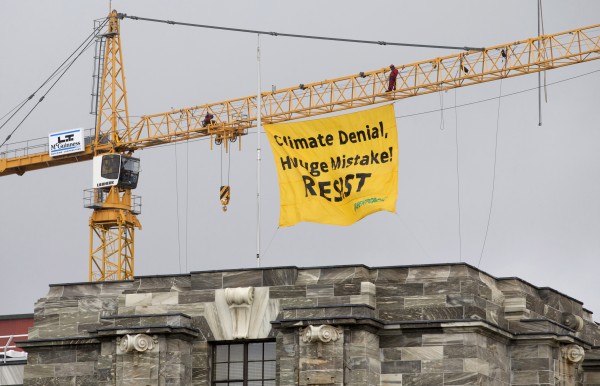 Despite the rain, protesters turned out in force. Water-filled condoms were even thrown at an effigy of Trump.
And many New Zealanders were loving the spirit behind the protest.
This reaction is perhaps unsurprising considering how unpopular Trump is in New Zealand – a Massy/Stuff survey found that of 40,000 Kiwis asked, only 15.2% would have voted for Trump.