Donald Trump has declared that he can be more presidential than any former president, barring Abraham Lincoln.
Following heavy criticism for his address to the 2017 Boy Scouts of America National Jamboree on Monday, the commander-in-chief returned to the familiarity of a campaign rally in Youngstown, Ohio, where he declared being presidential was "real easy".
Speaking to an enthusiastic crowd, some whom were wearing hats bearing Trump's "Make America great again" slogan, he said: "It's much easier, by the way, to act presidential than what we're doing here tonight. Believe me.
"And I said, with the exception of the late, great Abraham Lincoln, I can be more presidential than any president that's ever held this office. That I can tell you. It's real easy."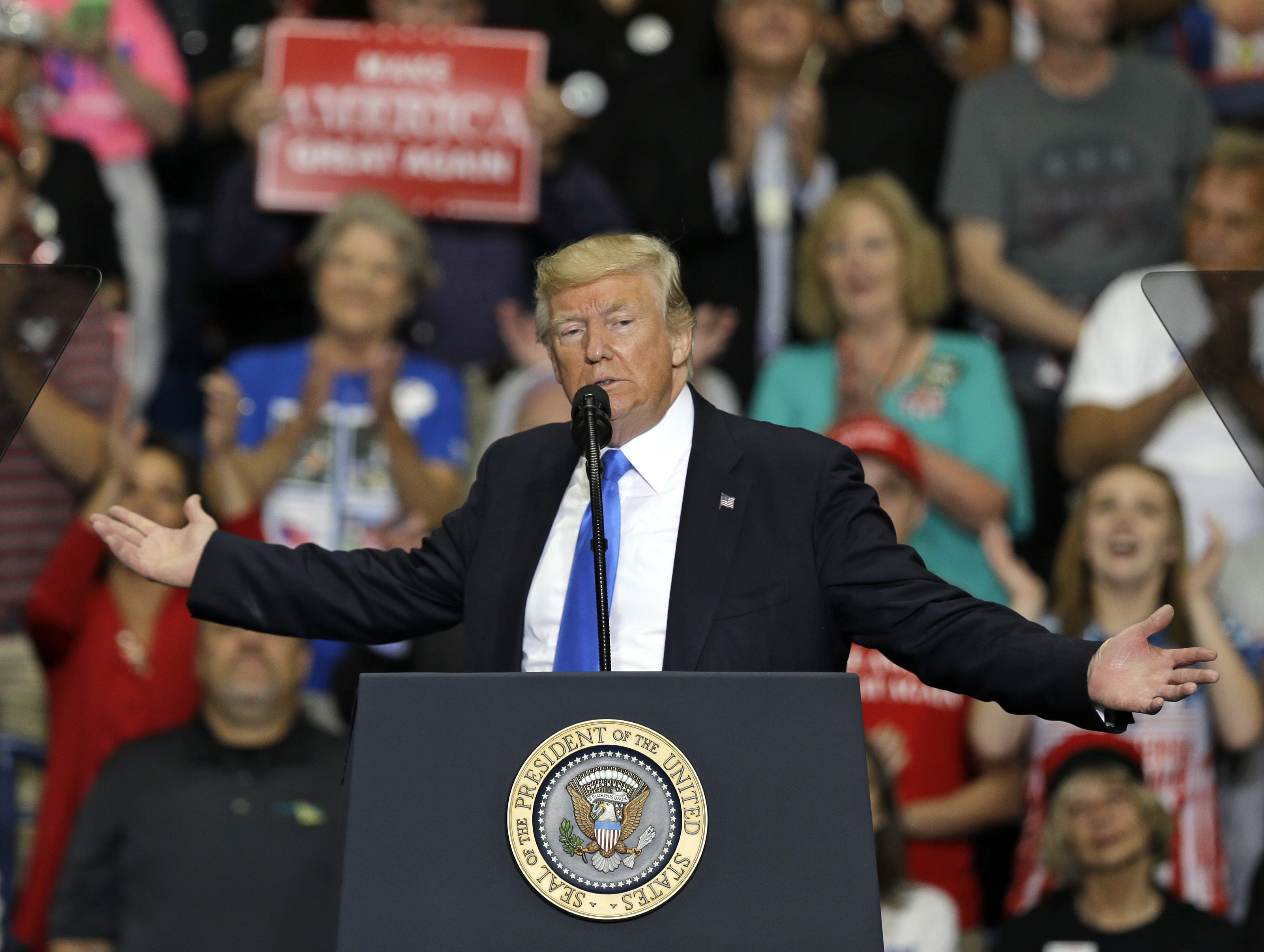 His appearance at Monday's annual Jamboree stirred complaints from scouting and non-scouting families alike for Trump's frequent meanderings into politics: at one point goading the thousands of young attendees into booing his predecessor, Barack Obama.
The real estate mogul has struggled to shake off intense scrutiny over his presidential style in recent weeks, which has been compounded by a Senate investigation into alleged collusion with Russia in the run-up to the 2016 election.
After his son-in-law Jared Kushner's appearance in front of the investigating Senate committee on Monday, Trump tweeted: "Jared Kushner did very well yesterday in proving he did not collude with the Russians. Witch Hunt. Next up, 11 year old Barron Trump!" in reference to a perceived witch-hunt against his close allies and family.
In the ensuing fallout from his recent myriad causes of stress, there is one thing observers may agree on: his presidential qualities are being tested to the limit.