It's a fantasy world of galloping cat buses, 300-year-old wolf goddesses and forest ghosts, and now Japan's world famous Studio Ghibli franchise is to be immortalised in a theme park.
The project was announced last year, but new details of the proposed fantasy land have recently been revealed, whetting the appetites of anime fans worldwide.
The news comes just weeks after the death of Studio Ghibli co-founder Isao Takahata, who died in Tokyo at the age of 82.
Moricoro Park (also known as Love Earth Expo Memorial Park) in Nagakute City has been earmarked as a site, with the opening date likely to be 2022.
Although it's still in the planning phase, newly released illustrations propose the delights in store for visitors.
The Aichi Prefectural government and Studio Ghibli has announced Ghibli Park will consist of five areas. Youth Hill will feature architecture inspired by Howl's Moving Castle and Whisper Of The Heart, while Mononoke Village will be inspired by Princess Mononoke, with statues of characters from the film dotted around a field.
Howl's Moving Castle and Kiki's Delivery Service will also be represented in The Valley Of The Witch, and Dondoko Forest will take its lead from My Neighbor Totoro.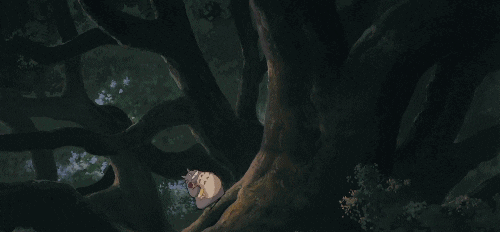 There are plans for a fifth area, the Great Ghibli Warehouse, to include an indoor heated pool, a video room, a children's playground, and exhibition spaces.
The development has been welcomed by tour operators, who believe it will provide a good alternative to the overcrowded Ghibli Museum in Mitaka, a western city of Tokyo.