A teenage survivor of the Manchester Arena terror attack described the night the suicide bomber turned a dream concert into a nightmare.
Millie Robson, from County Durham, had met pop star Ariana Grande ahead of her performance after winning VIP tickets in a competition.
The 15-year-old was leaving the venue with her friend Laura when the bomb was detonated behind her.
She told the Press Association: "I just remember the explosion in my ears – it just started ringing for ages. People were screaming."
Her dad, David Robson, who was waiting at the venue to take the girls home, immediately ran to their aid and tried to stop the bleeding in their legs caused by flying shrapnel.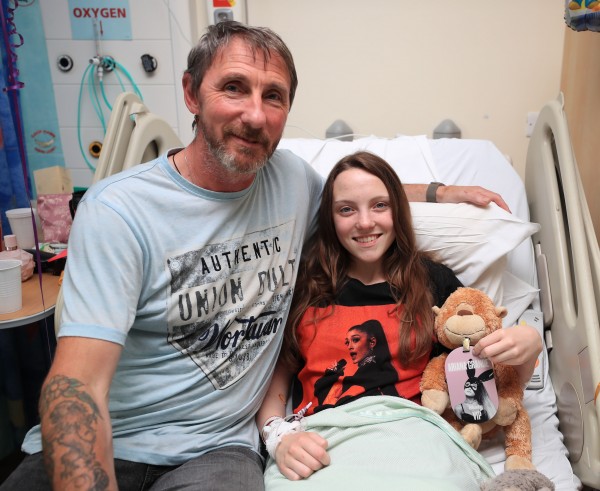 Millie, who was wearing an Ariana Grande T-shirt and clutching a souvenir from the gig, said: "My dad ran over to me and picked me up and we tied jumpers and stuff around the two main wounds on my leg.
"And he just picked me up and we ran outside. A lot of the paramedics outside and strangers were helping us."
Millie recalled the event from her bed at Royal Manchester Children's Hospital, where she was visited by the Queen