A devastating mudslide has killed at least 15 people in Montecito, Santa Barbara, but why do mudslides happen and what made this one so dangerous?
According to Ready, the US government's campaign for emergency preparedness, a mudslide is when soil and debris takes on the properties of a river after becoming saturated with water.
When heavy rain falls in a short period and a fast-flowing mudslide forms, it often moves quicker than people can run.
This is why mudslides are so dangerous – they build speed so quickly and get bigger as they pick up extra debris so can't always be predicted by rainfall.
Why was California so vulnerable to mudslides?
This mudslide originated from the Ynez Mountains in Santa Barbara, which have been scorched by recent fires in the area.
The fires started in early December and were the biggest recorded in the state. Blamed for two deaths, they spread over 440 square miles, and some areas are still smouldering.
The charred earth made mudslides even more likely as the ground wouldn't have absorbed water very well.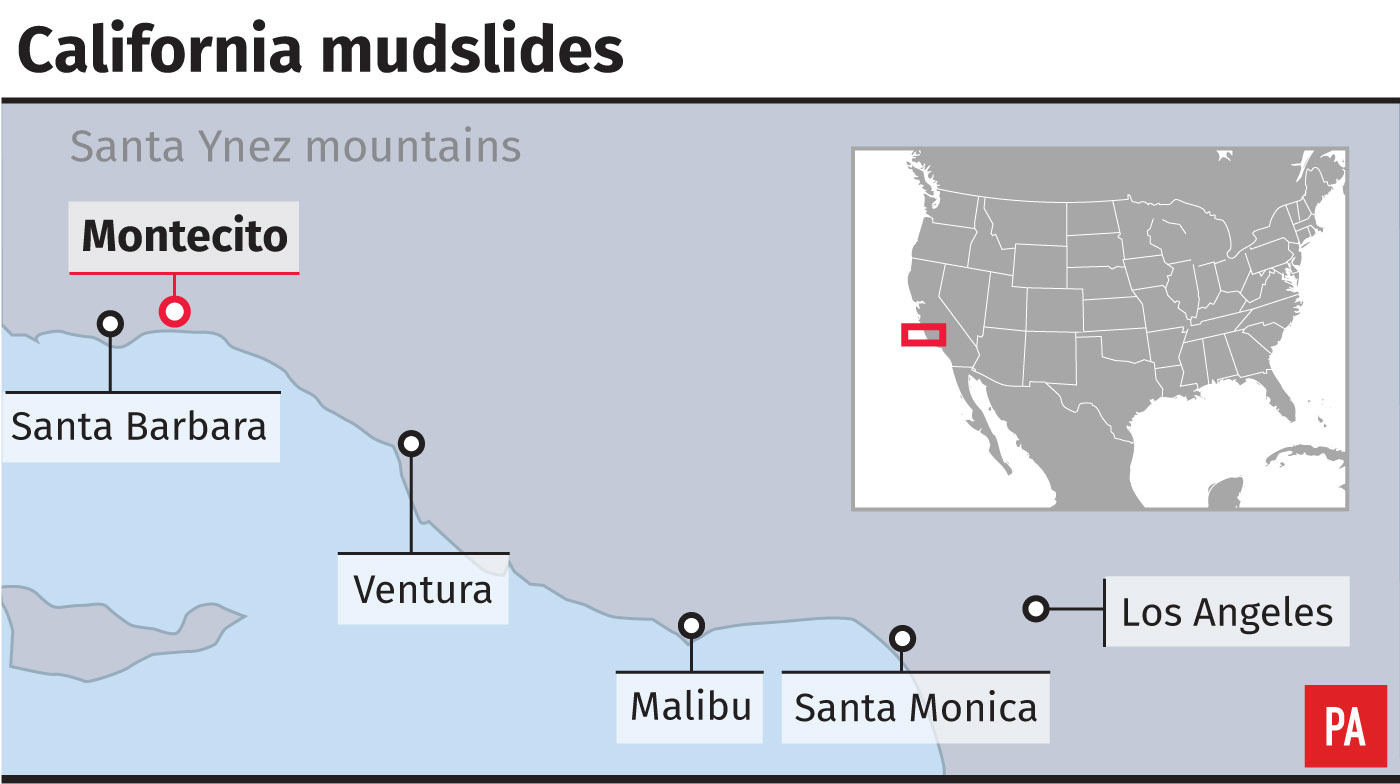 Plus, with fewer bushes after fires destroyed them, the land was easier for flash floods to erode.
Scorched ground combined with incredibly heavy rain (Montecito got more than half an inch in five minutes) made for a powerful mudslide able to destroy buildings.
Forecasts of rain meant the authorities did issue an evacuation order in Santa Barbara county in case of mudslides, but it is estimated only around 10 to 15% of people in the area obeyed the warning.