THE diary: Before there was the social media void to shout into, you kept your thoughts to yourself and to a few others close by. But there are some who felt the need to record them.
We took out the Bic or souvenir hotel-pen that didn't work, opened the Letts at the end of each day, and wrote in varying amounts about what happened. Those who wrote eloquently enough would eventually have their innermost thoughts become famous.
Samuel Pepys, in the 17th century, recorded the Great Fire of London, Actor Richard Burton wrote things like: "Of the gladdest moments in human life, methinks, is the departure upon a distant journey into unknown lands. Shaking off with one mighty effort the fetters of habit, the leaden weight of routine, the cloak of many cares, and the slavery of home, man feels once more happy"
I'll save publishers the bother. My first diary entry, on January 1, 1986, was about poor weather and not being able to find my pyjamas.
But I see it as no less important. Ok it's way less important. But still, when I read those having-a-go-off-joined-up-writing scribblings, it helps me connect to what a seven-year-old finds important and if you can't find your pyjamas, then who are you any more?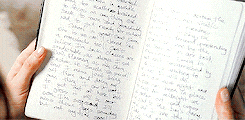 Looking at my diary years from 1986 to 1996, and again from 2012 (I was touring with my band, College and Work, and it was pretty much a haze from 1996 to 2011) no matter what was going on, the weather, how much sleep I had and what was for dinner feature in all of them. It's like a longitudinal study that proves what we really care about.
My parents' diaries were similarly perfunctory. My mother was the opposite of self-indulgence.
On the birth of my brother, she just wrote a name and a weight, but devoted more words to: "Loyalist riots in the North." It's not clear if there was any link between the events. Maybe the arrival of one more Catholic on the island further inflamed tensions in east Belfast.
Other entries hinted at the interconnectedness of things: September 20, 1975: "Indian cholera epidemic reaches Bombay: Went to Skibbereen for parts for tractor." This does give the impression that my parents had decided that if the cholera epidemic went as far west as Bombay, then it was time to get the tractor fixed.
The broken part was diagnosed curtly in red. Usually, it was something whose name ended in '–tor' that failed (alternator, carburettor, distributor, patience-tor).
From a historical point of view, primary sources like diaries can be fascinating. And what makes them even more valuable is to read about the same event from two different points of view.
Take the time in July, 1987, when our cattle had broken out and were spotted escaping up the valley of the River Dripsey. Like Martin Sheen in Apocalypse Now, we pursued them through swamp and forest.
In the classic film, Captain Willard follows Colonel Kurtz all the way into Cambodia. We were just heading for Aghabullogue. Bad things can happen in the woods at night. I stepped into a boghole 18 inches deep. Water filled my Wellingtons. I was losing my mind. Already hopped up on spuds. My father ploughed on ahead, like Martin Sheen did when water filled Lawrence Fishbourne's Wellingtons. I roared at him to come back and help. He wouldn't and I started hurling abuse and crying.
The two of us recorded the day differently in our diaries:
Colm: Cattle broke out of Inch. Fierce job getting them back
Colm's father: Boy doubts my ability as a parent. And, sometimes, the diary just stops, as my father's did in late April 2015. But I never doubted him for a second.