Uber has announced a new healthcare initiative in the US to help transport patients to and from medical appointments.
Called Uber Health, the scheme sees the ride-hailing company partner with healthcare firms so they can provide transport to patients from a special version of the app.
The software will be used by healthcare professionals to order rides for their patients, and like traditional Uber can be requested immediately, but also up to 30 days in advance.
Those booking rides will also be able to do so not just for patients, but also carers and staff – with multiple rides allowed to be scheduled at once as needed, all from the same new app dashboard.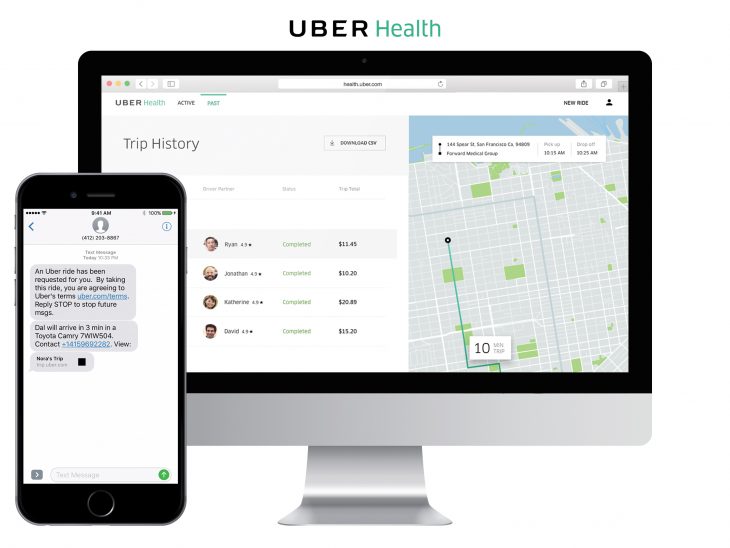 Those riders who take advantage of the transport do not need access to the Uber app or even a smartphone, the firm said, as confirmation and other information is provided over text message.
The company said it was also planning to introduce an option to receive details via a phone call to a mobile or landline.
Uber said more than 100 hospitals, clinics and other healthcare centres had already signed up to the beta version of Uber Health.
The controversial firm is working to rebuild its reputation following a year of scandal in 2017, with confirmation of a data breach and the departure of multiple executives – including former chief executive Travis Kalanick – following claims of harassment and bullying within the company.
Since taking over last August, new boss Dara Khosrowshahi has said he wants to change the "culture" of the company and apologised for the way the data breach was handled by the firm.
Uber has not said yet if and when it plans to extend Health to areas outside the US.