The convention centre floor at Mobile World Congress continues to offer interesting new gadgets, even as the Barcelona event is caught up in the freezing weather.
Asus waited until Tuesday night to reveal its new flagship phone – a device that bears a resemblance to another certain flagship smartphone.
Meanwhile Ford and Huawei were looking at the relationship between smartphones and cars, and improving the connection between them.
Here's a round-up of the day.
Snow at MWC
The weather outside the convention centre was one of the big talking points of the day, as southern Spain was hit by the rarest of things – snowfall.
Attendees were not to be left out of the weather chaos filling the Twitter timelines of those from the UK, as large flakes fell around the convention centre.
For those fortunate enough to be testing out one of the many new phones unveiled at the show, the weather provided an opportunity to test out its new camera.
ASUS channels the iPhone X
Speaking of new devices, one of the final smartphone unveilings of the show came from Asus, which launched its ZenPhone 5 Series.
The flagships are the ZenPhone 5 and 5Z – large screen devices that bear more than a passing resemblance to the iPhone X.
The much rumoured device has an impressive spec sheet, including a built-in artificial intelligence engine and dual rear cameras, but the apparent decision to take inspiration from Apple is a bold one.
Ford connecting cars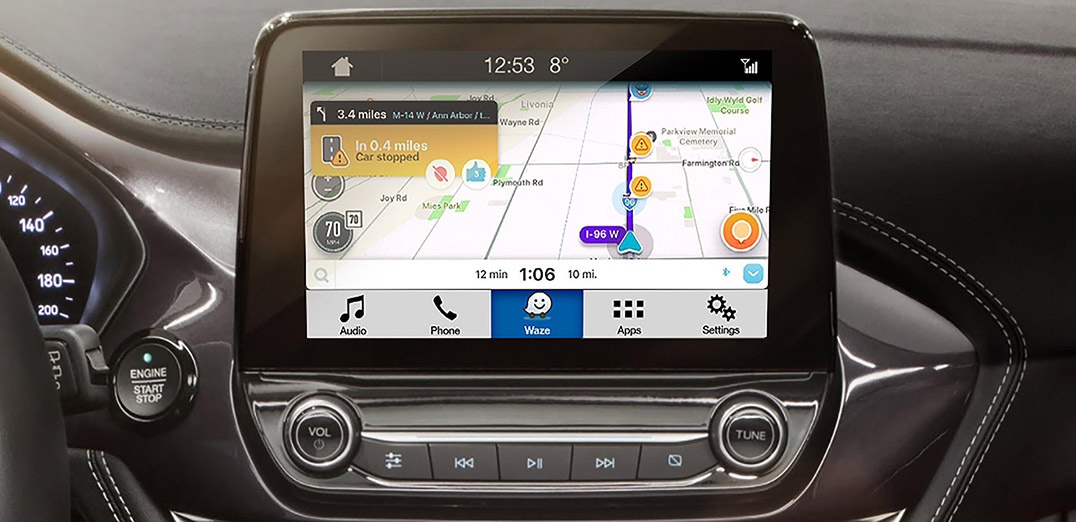 Though MWC is predominately a show about mobile devices, big names from the wider tech world also use the event to discuss their plans for the year.
Ford announced that mobile navigation app Waze would be available to all its drivers in April as an in-car service.
Essentially, plugging in a device running Waze will automatically see the app take over the car's navigation system and be controllable through voice commands.
Ford says that not only will it offer a much better experience for drivers, but also boost safety as it will greatly reduce the need for users to look at their device while driving.
Early charm of AR Emoji
With the Samsung Galaxy S9 now official, the first thoughts and experiences with the device are beginning to appear online, with AR Emoji an unsurprising early topic of discussion.
The accuracy of the animated emoji may be slightly questionable, but the fun factor is not – with the device constantly surrounded on the Samsung stand by groups of happy attendees playing with the facial scanning technology.
Samsung's plan to offer a genuine and fun alternative to Apple's Animoji appears to be off to a very promising start.