At today's launch of the Huawei P30 and P30 Pro, filing into the Paris Convention Centre with 2,000 other journalists, I feel like Jen Barber in the IT crowd.
Ich bin ein nerd. Not really, but I'm following people like Marques Brownlee and Evan Blass on Twitter. I shouldn't even know who they are.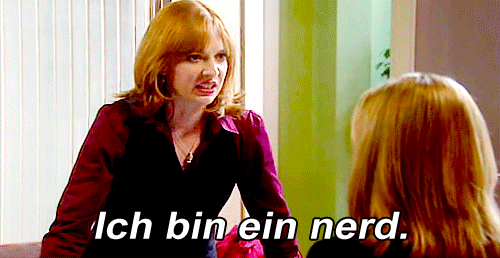 So, Richard Yu, CEO of the planet's second-biggest smartphone producer was fierce excited to reveal the latest range in their flagship device. He's up on a huge stage flanked by three giant curved screens, magnifying his every move.
Due to traffic conditions in gay Paris, us Irish contingency are late in, we duck down to try to avoid the sea of cameras, phones, and selfie sticks protruding out of the crowd. I spot a scarce empty seat and drop my fellow countrymen and women like hot spuds. They all end up sitting on the floor to the side, like chairless losers.
But the joke may be on me. I'm in the centre of the German gang and they are noisy. And surprisingly rowdy, they whoop and holler, and at one point let out an impressively loud wolf whistle... for the new amber colour of the phone. It's like I'm with the bold boys at the back of the science club bus.
There's a palpable sense of excitement in the cavernous room in general: this is the tech disciples' Burning Man.
It seems to be all about the camera upgrades from the Mate 20 Pro model, which was my first foray into the world of tech launches, in London, last October.
Richard is full of superlatives, it's all "ultimate" this and "captivating" that. This launch is all about "Rewriting the Rules of Photography". And it is impressive - huge zoom capabilities, extraordinary low-light pics and multi-level depth shots. My kids are going to look AWESOME on this yoke.
A lot of the big reveal balloon has had the air taken out of it by leaks by the likes of the aforementioned Blass who tweeted images of all three variants of the P30 before the official launch. The cynic in me, and the nerd, reckons this was all done with laser-like pr savvy. Especially as there seems to be an online war of words between Huawei and Apple, with the Chinese giant tweeting "Thanks for the warm up Tim" after the Apple CEO wrapped up its "Show Time" event on March 25, "Now on to the main event."
Throwing serious shade at Apple and Samsung devices get the biggest cheers of the launch, especially when Yu breaks out his graphs to show just how better the P30 is compared to its closest rivals, the iPhone XS Max and the Samsung Galaxy S10. He presents examples of what the jazzed up quadruple cameras with telephoto lens, depth sensor and ultra wide angle lens can do. He shows us a picture of the moon, a defined, super sharp, perfectly lit, night shot. "We give you the moon!" he says, like a real-life Felonius Gru. "The MOON!"
What more could we ask of him?
Price points:
The Huawei P30is €799 with 6GB+128GB
The Huawei P30 Pro is €999 with 8GB+128GB, €1099 for 8GB+256GB, and €1249 for 8GB + 512 GB
Noel Campion's top reasons to buy the new Huawei P30 Pro
World leading mobile photography
The biggest reason to get the new P30 Pro is it's new camera system, which features an 20MP ultra wide angle lens, a 40MP wide angle lens and a new 5x optical lens that will get you closer to your subject than imaginable on a smartphone camera. This can be further extended to 10x lossless hybrid zoom and an unprecedented, 50x digital zoom. In all, there are four cameras on the rear that offer any budding photographer incredible flexibility from ultra wide to super zoom in a single device.
The P30 Pro has the biggest image sensor found on any mobile phone allowing for greatly improved low light performance with a world's first ISO of 40,9600. The new camera is capable of taking photos of the night sky showing the stars or even the moon handheld, something pro cameras need a tripod for.
The front facing camera also gets a major boost in performance with a 32MP sensor for the next level in detailed selfies.
The new camera system is also capable of capturing macro level images thanks to its ability to focus as close as 2.5cm from its subject.
Videography
You can capture video at up to 4K at 60fps with full optical image stabilisation for stunning videos without shake. The improvement in low light and zoom performance also works in video capture mode. Additionally, the P30 Pro can capture video from two lenses simultaneously, a world first in a smartphone.
Battery life
The new P30 Pro has a 4,200 mAh battery that is industry leading and allowing a full day on a single charge with heavy use, an area where other flagship phones struggle. The 40W supercharger included with the P30 Pro can charge the battery to 70% in 30 minutes.