Golf's second major of the season, the US Open, has courted controversy before anyone has even teed off.
The Erin Hills course in Wisconsin was the butt of a few jokes made by various golfers ahead of the tournament, with the long grass, known as fescue, a little too long for some.
Here's Lee Westwood and his caddie having the best time despite the conditions.
Meanwhile, you might have to look closely at this Andrew "Beef" Johnston Instagram video to see what's up.
American golfer Kevin Na was a little more serious in his assessment of the situation. Here he is demonstrating just how difficult it is to play out of the fescue.
The tall, thick fescue was then removed from holes four, 12, 14 and 18, although the United States Golf Association (USGA) said it was not a result of player comments.
Going into this week, we knew that mowing certain parts of the fescue rough might be required, should we have the combination of high winds and heavy rain. After 1.5 inches of rain fell overnight on…
The USGA told the Golf Channel that cutting the rough was part of a "prescribed plan based on weather" and not down to criticism from players.
All good, then?
No, not everyone was pleased with the decision to remove the hazards, as 2011 champion Rory McIlroy demonstrated.
"Really?" an incredulous McIlroy said when informed of the decision. "We have 60 yards from left line (of the fairway) to right line. You've got 156 of the best players in the world here. If we can't hit it within that avenue, you might as well pack your bags and go home."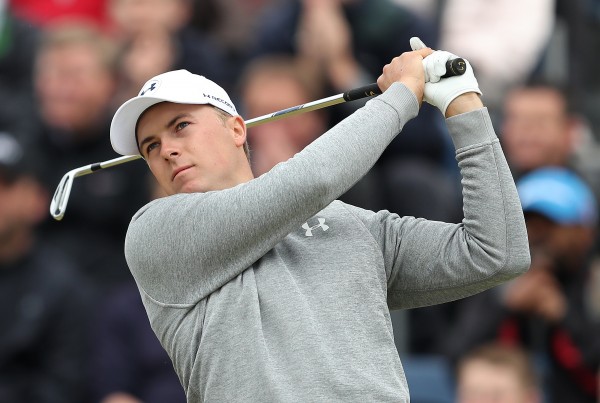 Meanwhile two-time major winner Jordan Spieth was also surprised to hear about the rough being cut down.
"It's not unplayable," the 2015 winner said. "I don't think the golf course is unfair, by any means, because of the fescue.
"We have a wide enough area to hit it and you need to drive the ball well in order to win a US Open. I think that's a fair thing to say."
The tournament concludes on Sunday – whoever comes out on top could look back on the fescue frenzy as a turning point.