Three players are in contention for the Premier League's golden boot, with Harry Kane leading the way on 26 after his four goals against Leicester City this week.
But Romelu Lukaku (24) and Alexis Sanchez (23) are both in with a chance of winning the award for Everton and Arsenal respectively, with the pair going head to head at the Emirates Stadium in their last game of the season.
So how did these three get to this stage of the season with all those goals?
This doesn't make great reading for Lukaku, who has been stuck on 24 goals for four games now – Kane's slow start hasn't prevented him going top of the charts at the right time, has it?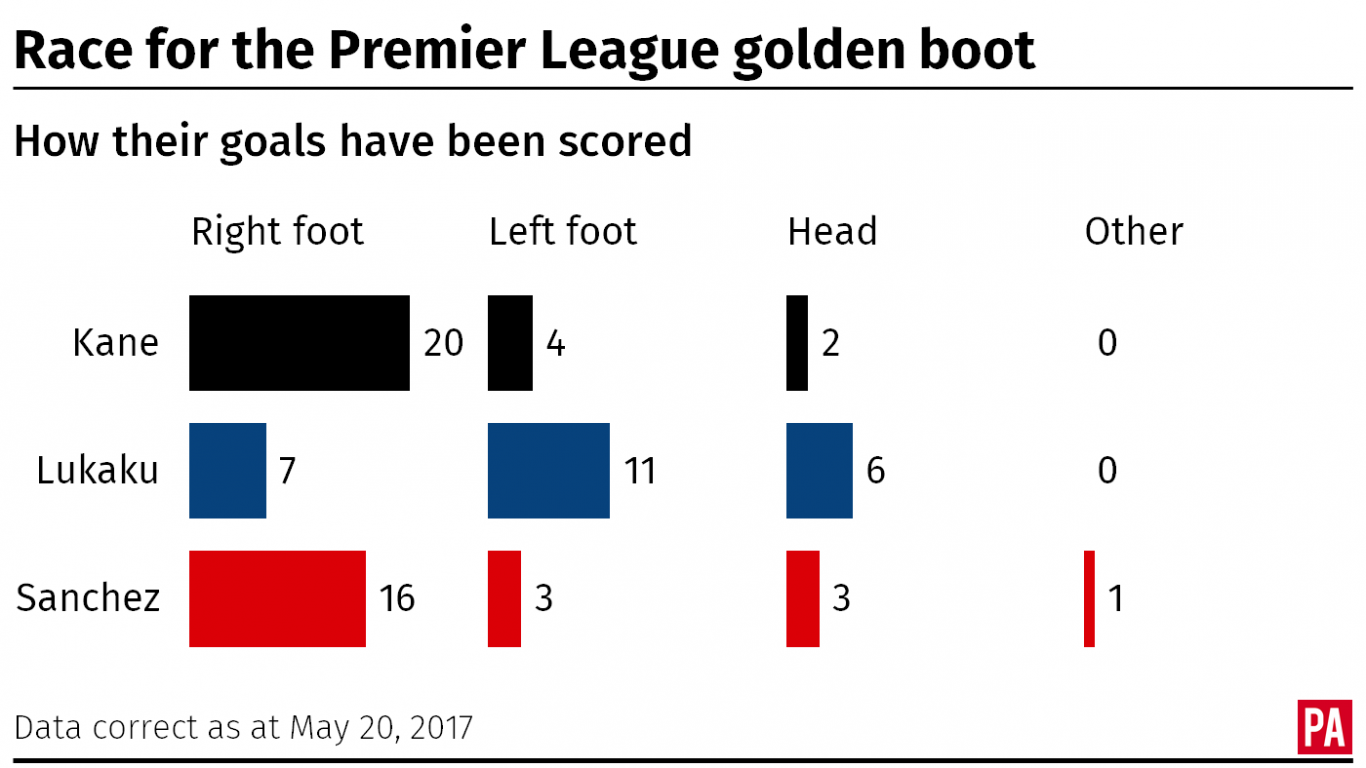 Kane comes across as the most one-footed player here, with just under 77% of his goals coming on his favoured right foot, while Sanchez's "other" goal was the result of a contentious "handball" against Hull City. Oo-er.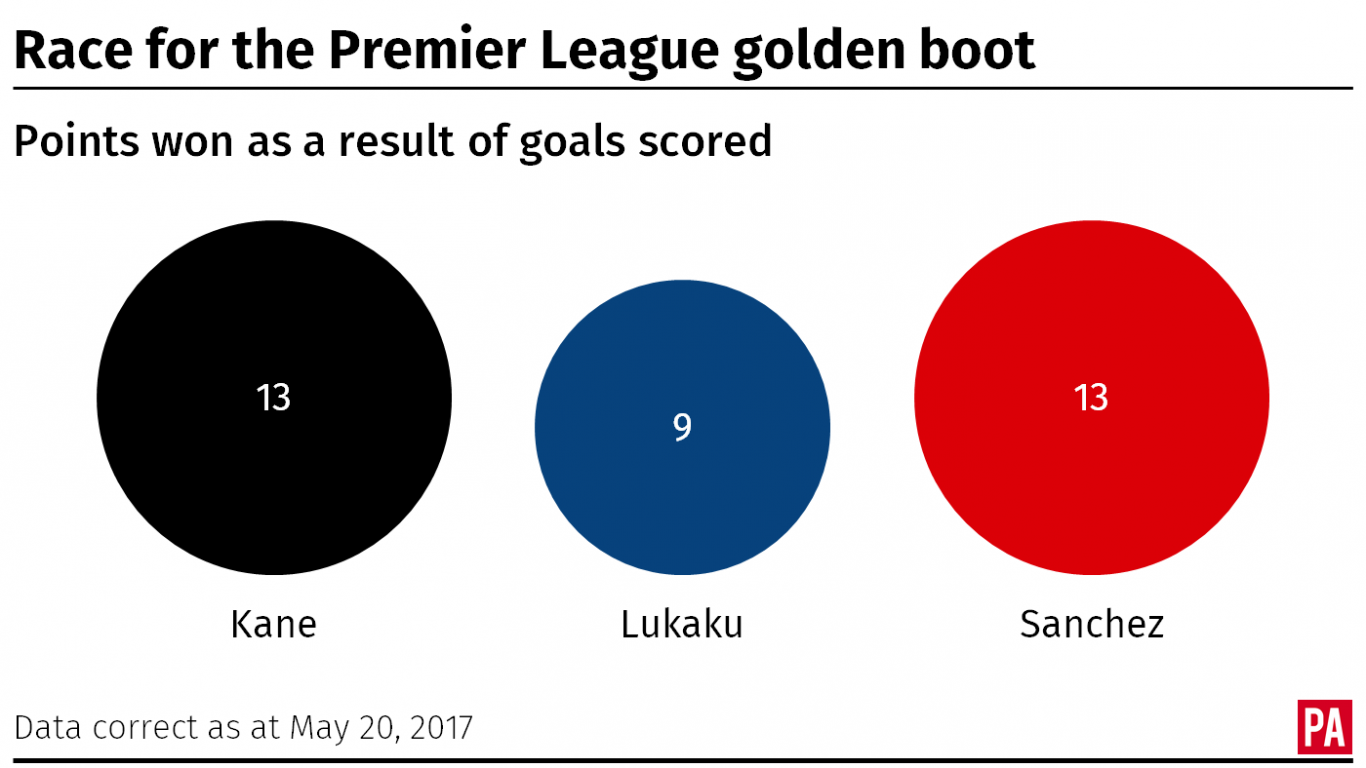 This is pretty self-explanatory – take away these guys' goals and, theoretically at least, these are the points their teams would drop.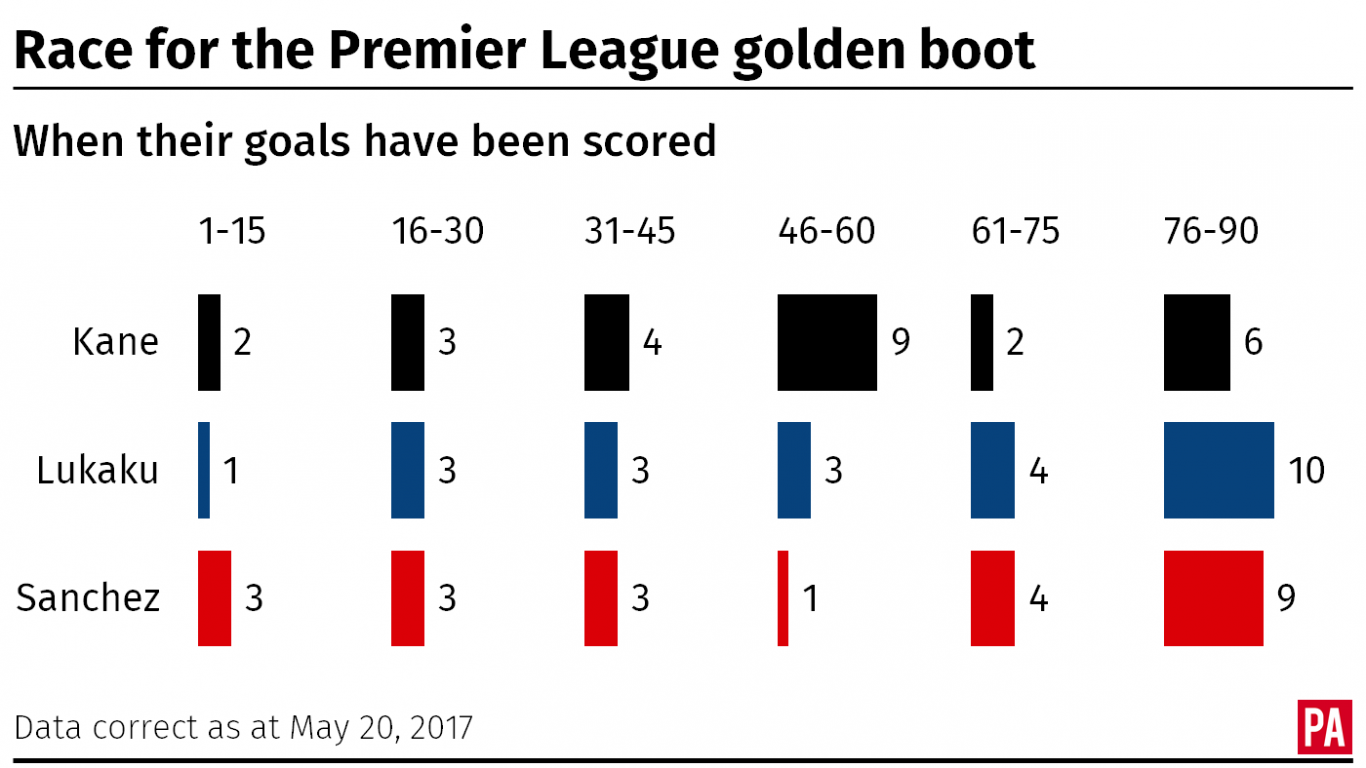 This table demonstrates that Kane loves a goal after half-time – what's Mauricio Pochettino saying to him in the changing room?
Meanwhile Sanchez and Lukaku enjoy netting goals in the final 15 minutes of a game, presumably when their opponents are tiring.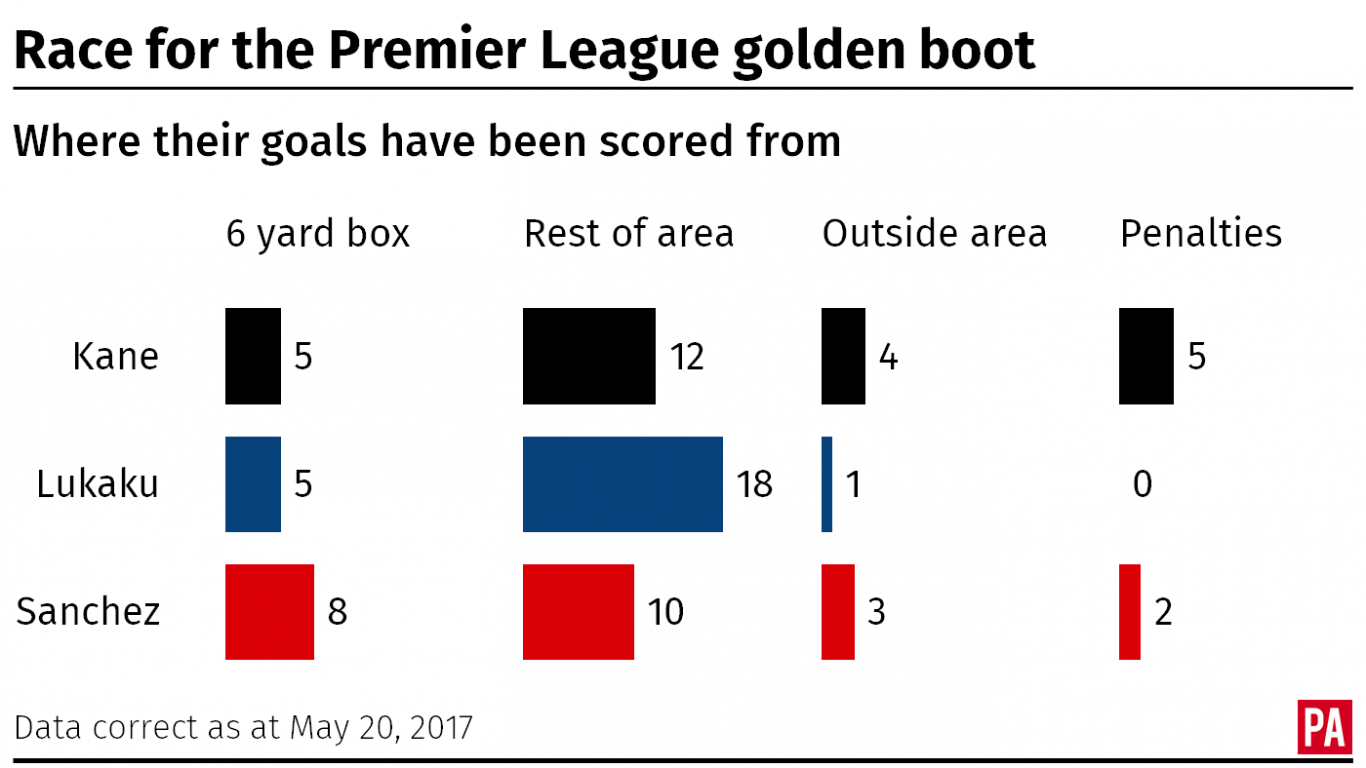 And last but certainly not least, there's something for everyone in this chart.
While Sanchez is keen on a goal from close range, Lukaku has scored 23 out of his 24 goals from inside the box – Kane has notched the most penalty kicks and goals from outside the box.
Will the Spurs striker secure his second consecutive top-scorer award against Hull?