Peaking at 19,341ft, Mount Kilimanjaro is challenging enough to climb, with altitude pushing lungs and limbs to the limit – so imagine scaling Africa's tallest mountain and then attempting to play a game of football.
This is exactly what a group of women, from 20 different nationalities, recently did – in a bid to set a new world record for the highest competitive football match ever played, and raise awareness of the challenges that exist in women's sport.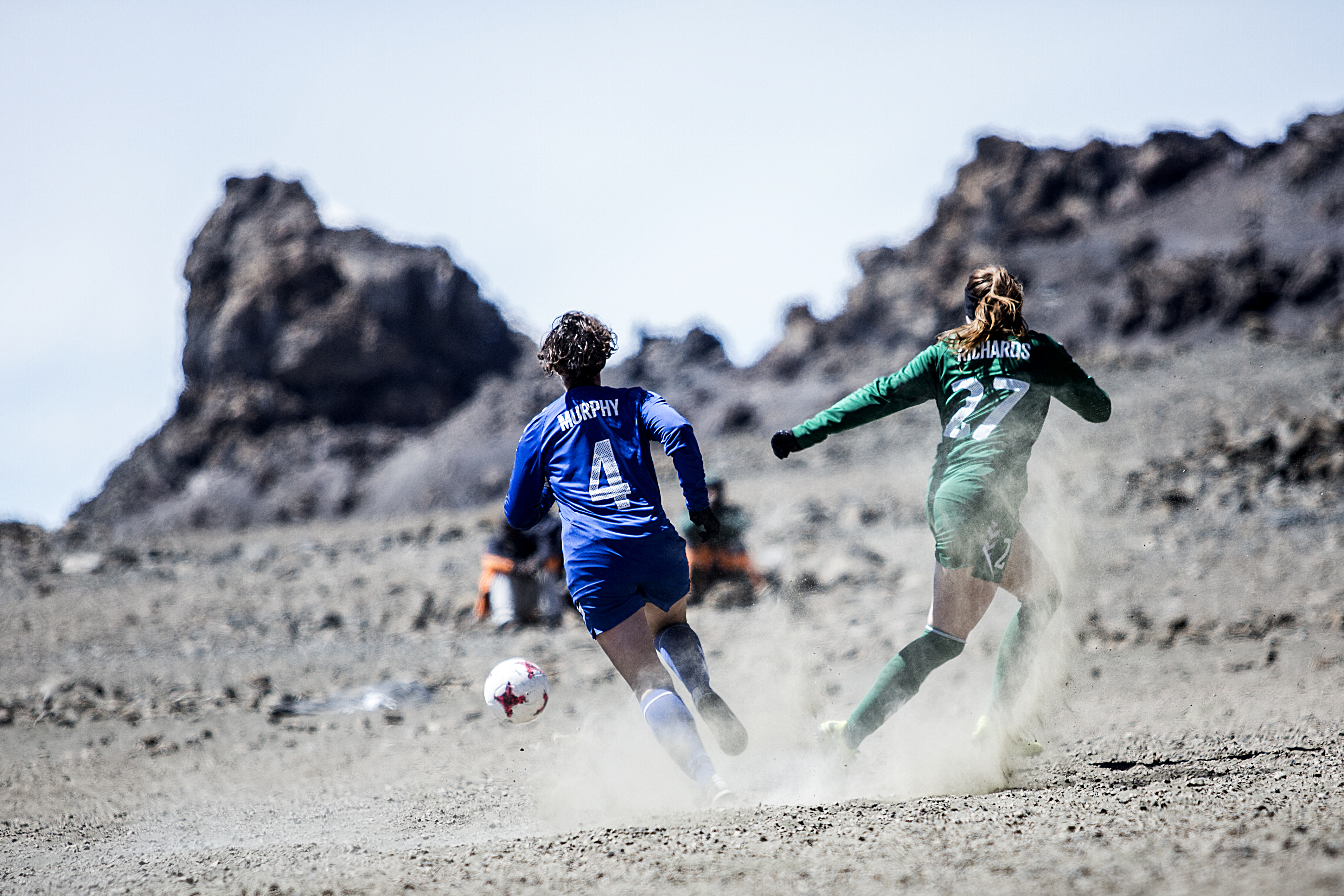 After several days making their way up the mountain, setting up camps each night along the way, the 90-minute match, organised by women's sports charity Equal Playing Field (EPF), took place on June 24 in Mt Kilimanjaro crater 475ft below the summit, with FIFA-accredited female referees officiating.
Catapult Sports, which provides wearable tech to some of the world's top elite teams, kitted the teams out with super-sophisticated vests to analyse the toll playing at altitude took on their bodies.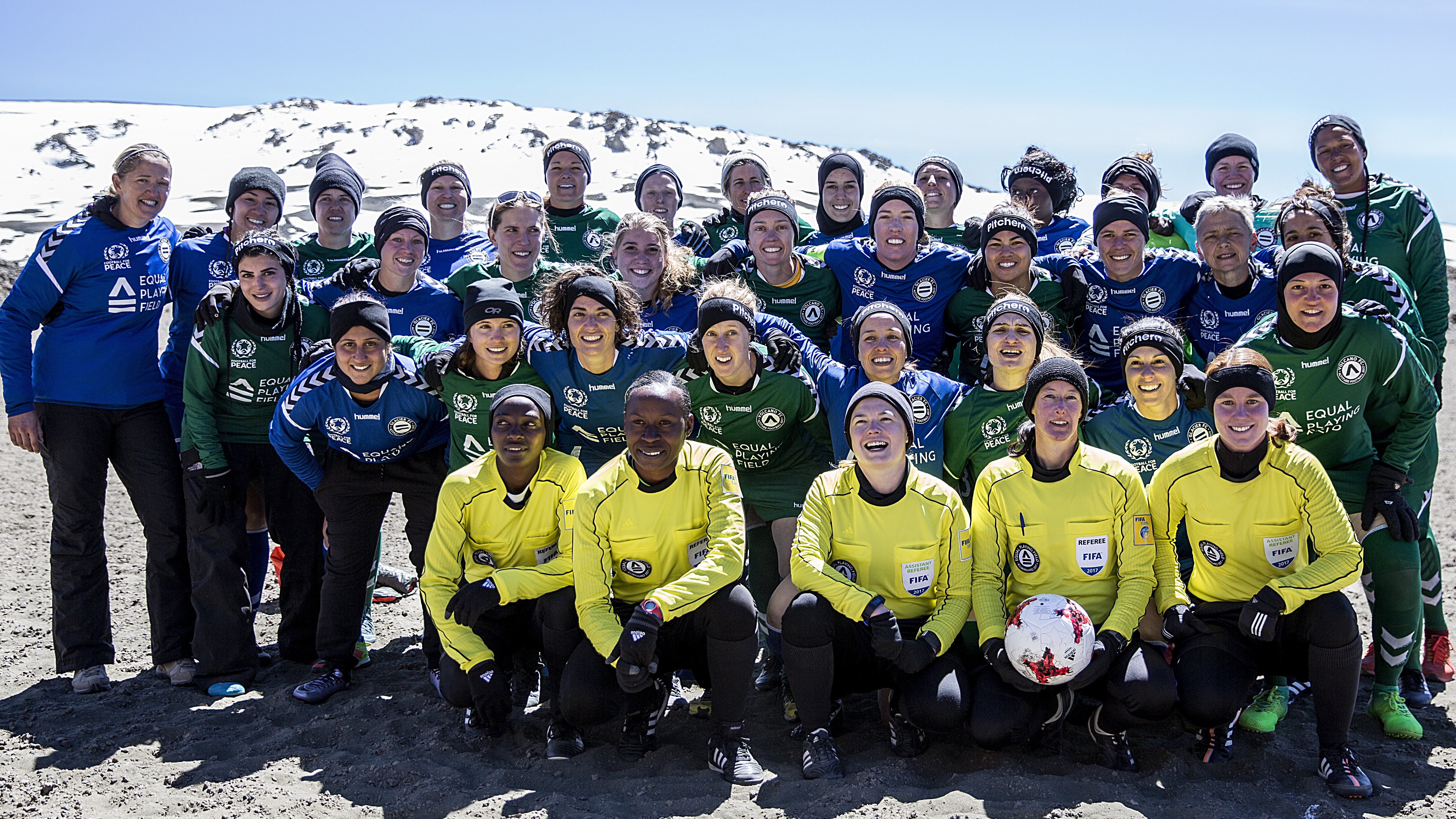 Now back down the mountain, we caught up with some of those involved to find out more…
The conditions were tough
An Astroturf pitch was set up for the match, which ended in 0-0 (though not due to lack of goal attempts!). One of the players, Laura Youngson, 31, who grew up in Gloucestershire, but now lives in Australia, says: "It was incredible to play in this match of a lifetime, but the conditions made it tough. Your football brain says sprint, but your body has to take time to recover and take in as much oxygen as possible."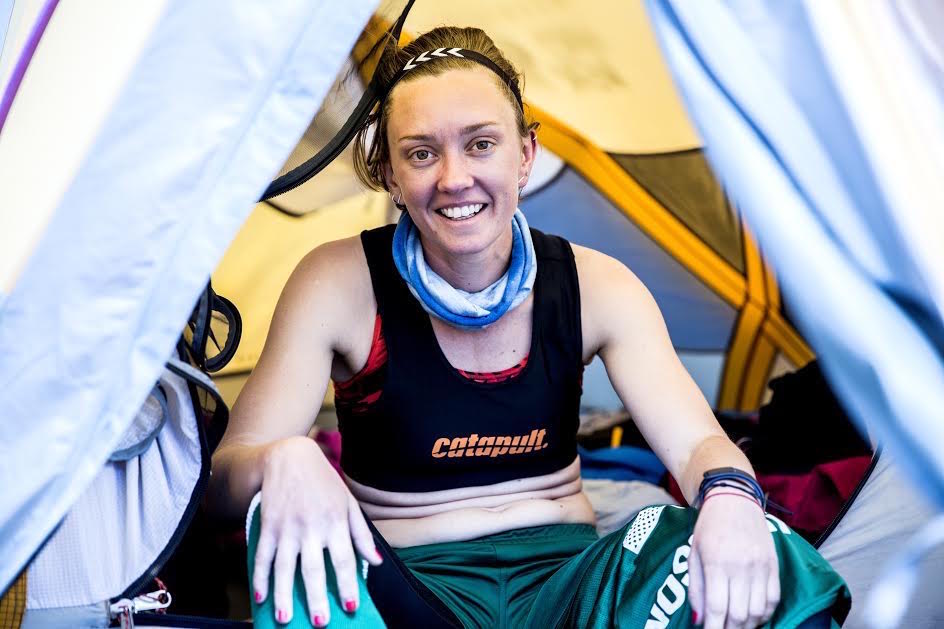 "The climb to the crater was one of the hardest, and simultaneously the best, experiences of my life. The game was more competitive than we thought it would be. After a check-in with the doctor at the 10-minute mark to make sure we were OK, everyone played their hearts out. When the final whistle blew, we were just ecstatic. We'd all trained so hard for this moment and it paid off.
"When we climbed to the summit after the game, it was brilliant to see the remnants of our pitch fading away into the mountain again. The memories will stay with me forever."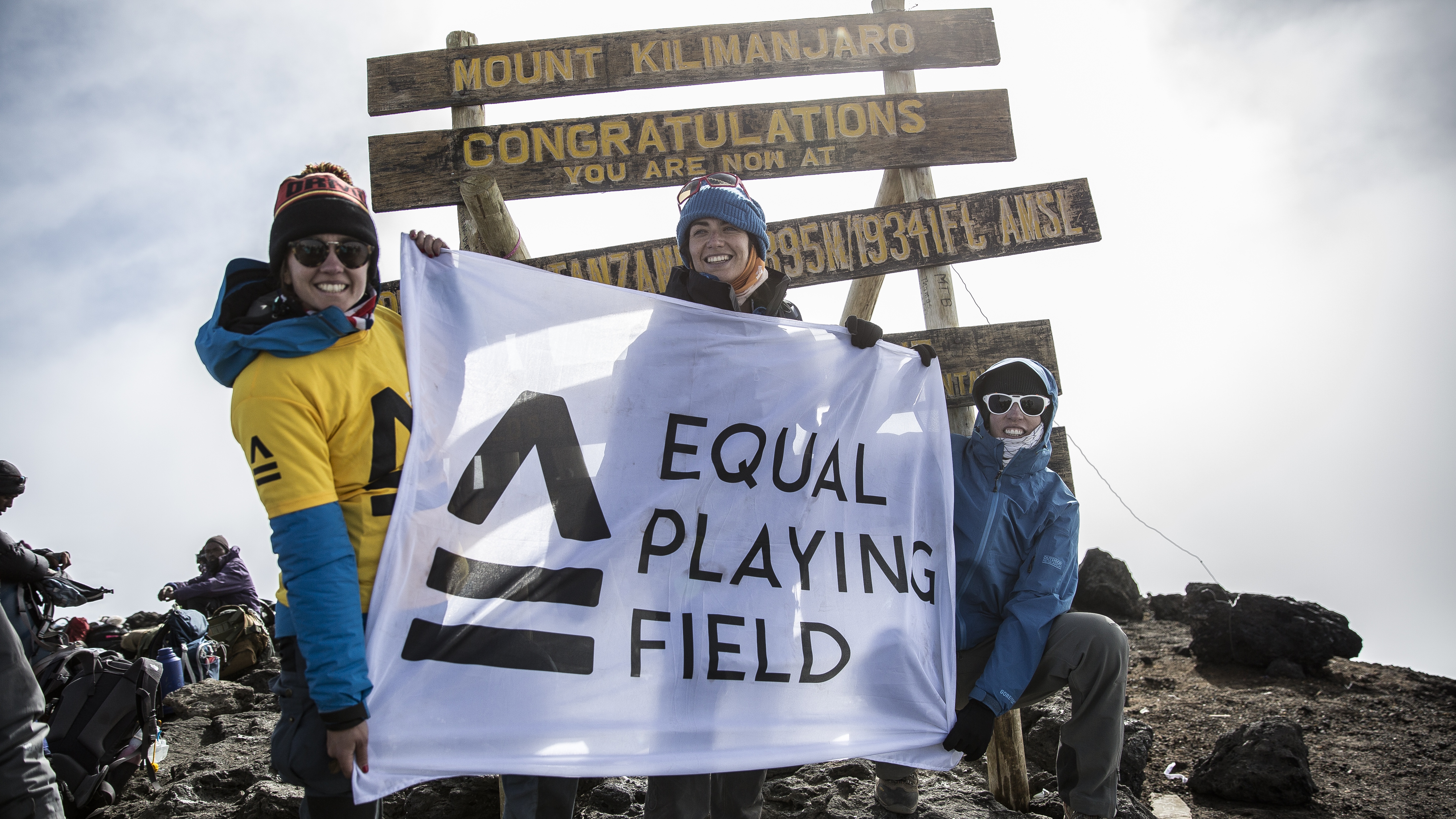 Some interesting things were discovered about the affects of playing sport at altitude
The main aim, notes Laura, was to "inspire and provoke", but their Catapult vests – which contain around 12 individual sensors and collect up to 1,000 data points per second, covering more than 250 performance metrics – mean their efforts are also aiding ground-breaking research into the effect of altitude on female athletes.
Data was collected during other games at base level too for comparison. So what exactly did it reveal?
"It's apparent that half way up the mountain, the elevation took a toll on the girls. They completed no high-speed running (distance covered above 11mph) compared to the base level game, where they averaged 160m (at high speed)," says Catapult senior applied sports scientist, Emma Beanland.
"Their ability to reach peak speed also decreased by 38% from base to 18,000ft. However, the explosive efforts that don't require a large oxygen demand remained consistent throughout all three games, showing these movements were not affected by altitude."
There was an important global message about women and girls in sport
A mix of pros and ex-pros made up the teams, including double Olympic gold and World Cup medal-winner Lori Lindsey and England Women's Rachel Unitt, recruited from around the world. "Football is global. There's no game as easy to play, whether in lush park in London or a dust-filled yard in Tanzania – that should be the same whether you are a girl or a boy, but it's not," explains Maggie Murphy from EPF, who also played in the match.
"Girls either don't have access to opportunities, or it's made incredibly difficult for them to play. Girls have to travel further, pay more and survive the jibes and criticisms. Now in the UK, that means parents have to make a decision about how far they're willing to travel and how much they're willing to pay so their daughter can play. In Afghanistan, parents have to decide whether they're willing to drive their daughters to a secure enclosure to play for a team that regularly receives death threats. Either way, the girl loses out.
"When we spoke to potential players, we said our call to action was simple: Opportunity, equality, respect. Nothing more, nothing less. This resonated with players whether they were in the US or Argentina, or Jordan, Tanzania or Nepal."
So what does the future hold?
The record-breaking match might be over – but everybody involved's determined not to drop the ball when it comes to promoting equality in sports.
"We're now trying to make sure the energy we've created is channelled into creating positive, sustainable change," says Maggie. "We also know EPF is no longer the preserve of just the handful of co-organisers – it has support and backing now from all corners of the world, so we need to ensure what it becomes is informed by those views.
"In the short to medium term, we're supporting existing local partners in 15 countries to run special football clinics for women and girls, trying to connect them with national team players, with local media and help give them the visibility they often crave from local circles. Then we need to identify the gaps and where EPF can add value."