Usain Bolt's final 100m race in Jamaica might not have been his best, but it was most certainly emotional.
Bolt won the Salute A Legend race in a time of 10.03 seconds in front of 30,000 fans in Kingston, and with the sprinting legend set to retire after the World Championships in London this August, it was an occasion Jamaicans will never forget.
The eight-time Olympic champion told reporters after the race: "I don't think I've ever been that nervous running the hundred metres.
"For me the atmosphere and the people and the support that they came out and gave me tonight, it was really nerve-wracking."
During a career that has seen Bolt become one of the most legendary athletes of all time, the Jamaican has taken control of both the 100m and 200m, currently holding both world records at 9.58 seconds and 19.19 seconds respectively.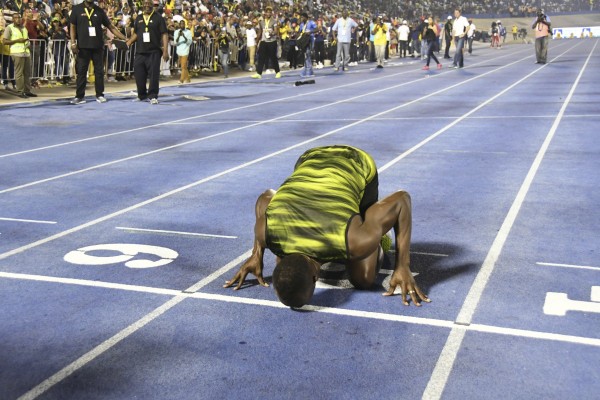 Bolt completed a lap of honour after the race in front of an enthusiastic crowd, before kissing the finish line and performing his famous lightning-bolt pose.
What a way to say goodbye.