Football Manager is a video game made to help put fans in the shoes of the bosses at their favourite clubs, but a student from Leicester has taken the simulation to new heights.
When Joshua Unsworth, 21, was told in the game that he had been given a one-match ban…

He decided the right thing to do was to play the next match from the stands – with the help of a stepladder and a headset.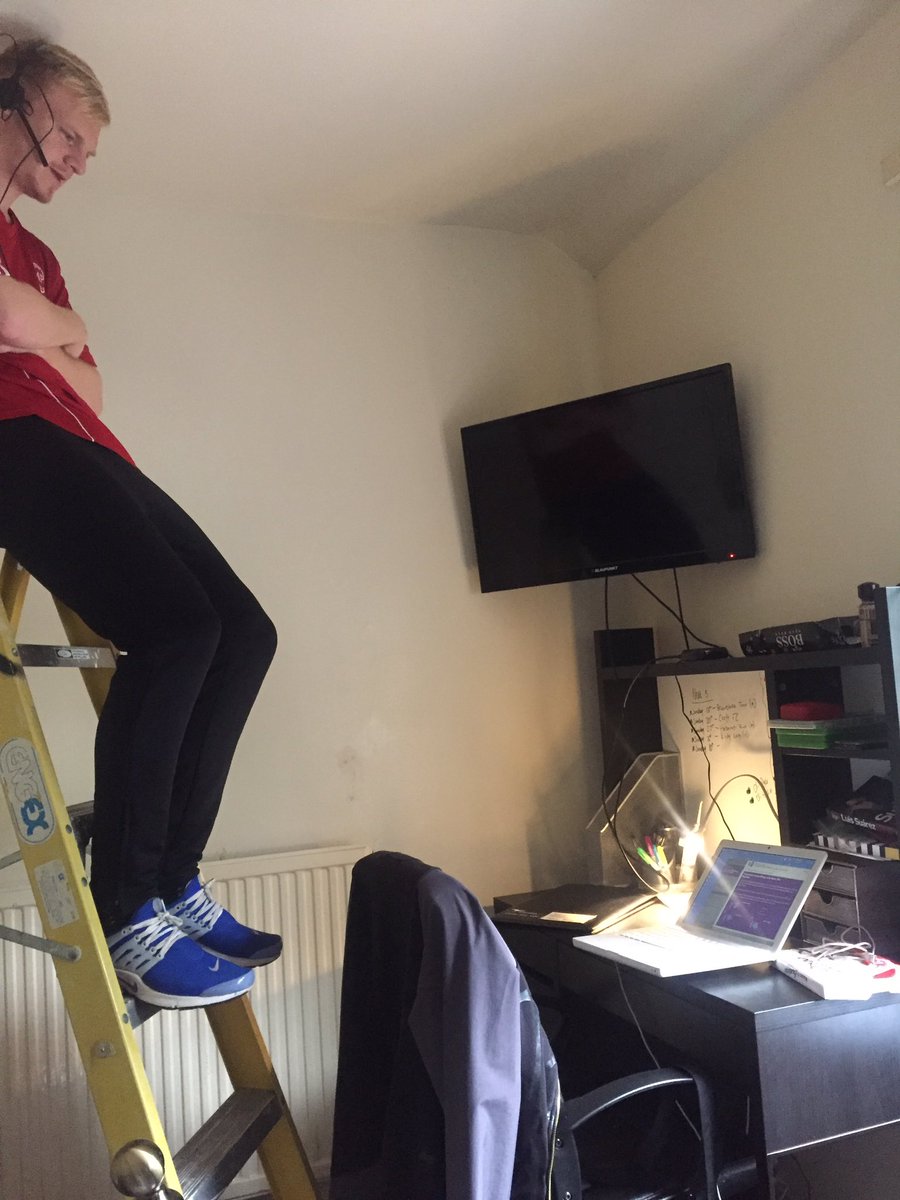 Of course Joshua's antics have gone viral on Twitter, and from the number of seasons he's played, it's little surprise to see him showing this new level of gaming commitment.
"I'm currently at Juventus in the year 2038," Joshua said. "I was banned because I kept complaining about decisions in interviews going against us."
Despite some trying to pick holes in his story, Joshua says he did indeed play the match from up there on his stepladder.
It's a move which has received all the plaudits – with the makers of the game themselves weighing in to defend his corner.
"The reaction has been insane," said Joshua. "I'm shocked and very happy with the response and hope it put a smile on a lot of people's faces."