A bar which marks the half way point of the Belfast Marathon has been spotted handing out free beers to competitors.
Staff at Chester Bar & Restaurant handed out the beverages to runners who took part in the May Day run.
A video, taken by Jordan Millar, shows one man take and chug a beer to cheers from the crowd.
Bar manager Gerry Quinn told the Press Association: "Because I've run a few marathons myself, I know the exasperation, you can't wait to get to the other end and get out for a pint, I decided we would give free pints to the runners as they run past.
"It's more for the fun, the entertainment value.
"Some people, the more passionate runners, they're looking at you, shaking their head and going 'that's evil' but they're laughing."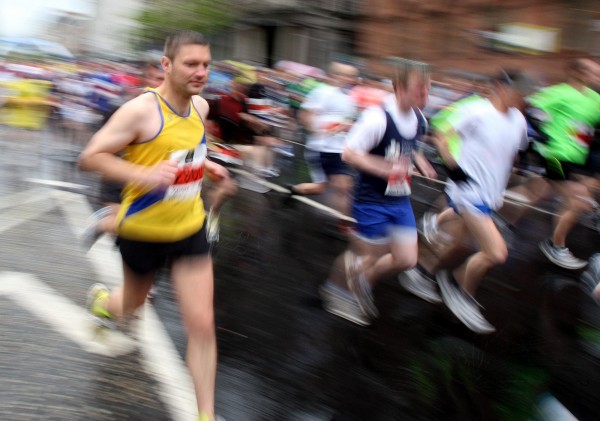 However, he said that when people do take beers "the whole crowd goes out into the road and claps and cheers them, and that means that all the spectators get involved with the fun of it."
Quinn estimated the bar gave out around 80 to 90 pints, saying they did it for "the fun and the craic".