Crystal Palace fans have had all their dreams come true by partying with the players and securing Premier League all on the same day.
Jason Puncheon, Wilfried Zaha and Fraizer Campbell were all spotted with the lucky fans at The Holmesdale pub after the game – in pictures posted to Facebook by Rachel Egan.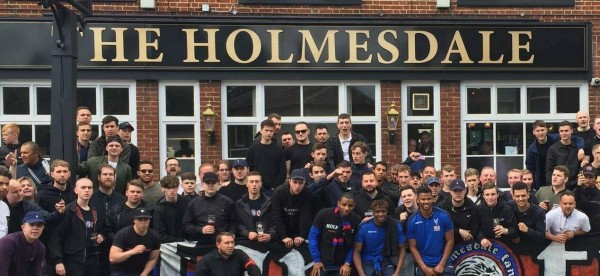 Egan said she was just about to leave the pub, in Selhurst, Croydon, when she saw Puncheon's car arriving at the pub.
"They came in and it just erupted," said Egan, 32. "It went crazy. I've never experienced anything like and don't think I ever will."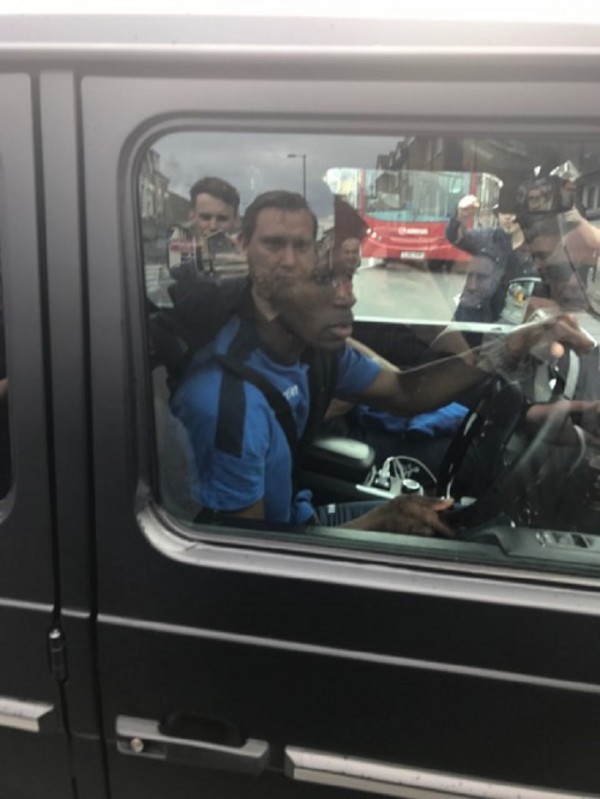 Crystal Palace's 4-0 victory over Hull City at Selhurst Park on Sunday ensured they will be playing in the Premier League this season – relegating the Tigers in the process.
On the team's lap of honour Puncheon, 30, had apparently had a photo with one of the fans who asked the players if they would like to join them at the pub next to the stadium.
However, when he and his fellow players arrived, Egan suggested they were a bit taken aback by the reception they received.
"They looked a bit scared, to be honest," said Egan. "It was very intense. It was crazy. It was rocking."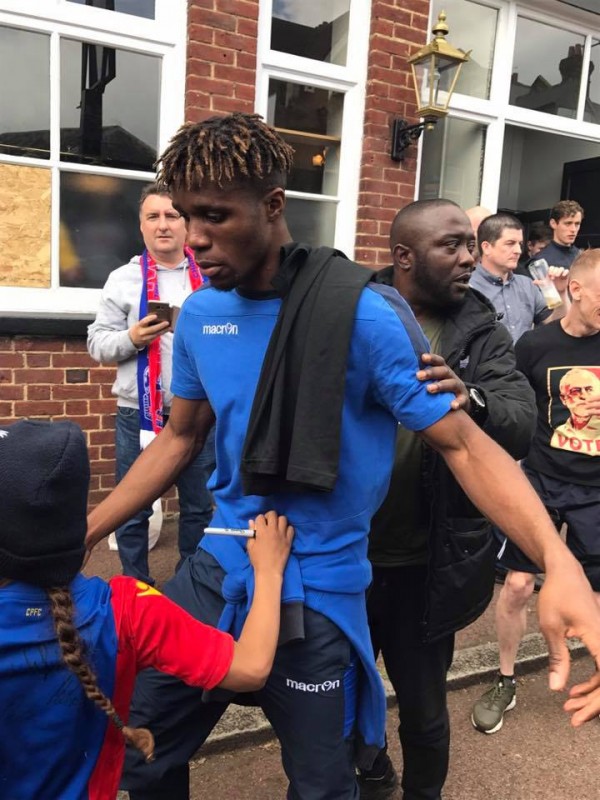 Footage taken by Egan showed the fans chanting "There's only one Wilfried Zaha" and the players giving a speech to the congregated Eagles fans.
"They spoke and were thanking the fans for all their support," said Egan. "They said that they're a Premier League team but a smaller one and so we have to fight for what we have.
"Everyone just couldn't believe it. It was just shock. I couldn't put it in words. They're Premiership footballers, they're from south London and they're local boys and Jason is one of our own."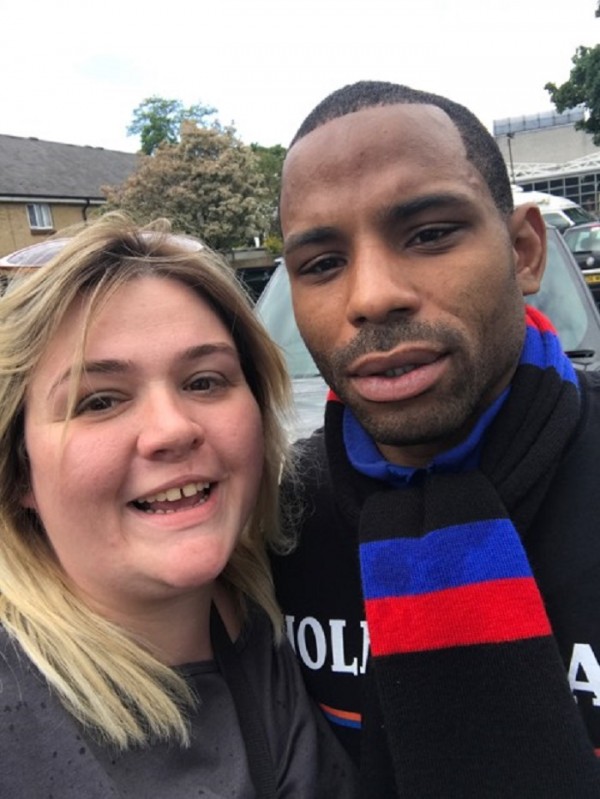 What a way to celebrate staying in English football's top division. Let's just hope no Hull City fans have to see this…