Hull City have been relegated from the Premier League by a thumping defeat at Crystal Palace.
At the start of the day, both teams were in a position where they could potentially have still gone down to the Championship – with Hull on 34 points at the top of the relegation zone and Palace on 38 with two games to play.
Both teams were greeted into the stadium by a passionate crowd of fans.
And as the game kicked off, both the Tigers and the Eagles sounded filled with hope and passion as the match kicked off.
Sadly for Hull however, things began to go wrong far quicker than they will have expected…
Just three minutes in, a horrible mistake from Hull's Andrea Ranocchia at the back let in former Manchester United starlet Wilfried Zaha, 24, who coolly slotted home.
Ranocchia, 29, may be haunted by that flailing missed clearance for some time.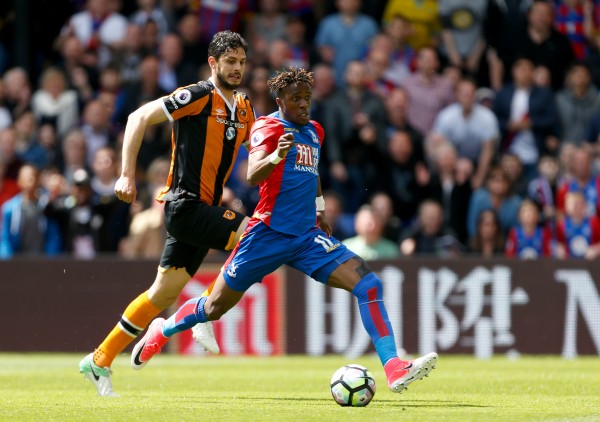 However, Hull City might be hurting from the mistake even longer…
And half an hour later – things got even worse for the Tigers.
Palace's star striker, former Liverpool man Christian Benteke, bagged the Londoners' second.
Easily escaping his marker, it was the kind of goal the towering 26-year-old is built for – a bullet header from a Jason Puncheon corner nestled perfectly into Eldin Jakupovic's net.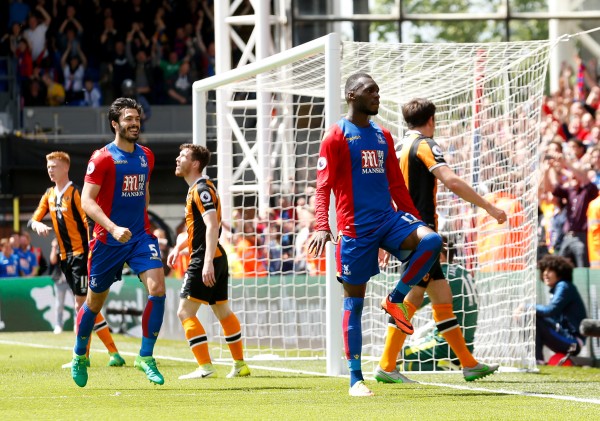 At the end of the first half the Tigers found themselves two goals behind and with few chances towards Wayne Hennessey's goal.
A change was most certainly needed, and that's exactly what manager Marco Silva did – two changes made at the break.
Sadly for Hull, however, – get used to hearing that – just five minutes into the second period an injury to Harry Maguire forced another change, leaving them exposed with no more substitutes available just 50 minutes into the game.
To give Hull their due, they came back at Sam Allardyce's side and dominated the possession statistics for the majority of the game by some margin.
However, without a shot on target and no goals in the entire match, Hull never looked like getting the goals back they needed – and inevitably things got even worse once again.
A penalty was awarded to Palace after a clumsy Michael Dawson challenge on Jeffrey Schlupp – and Serbia international Luka Milivojevic was the man to take it.
With Palace very much in the ascendancy, it was never really in doubt…
cue jubilation for Crystal Palace – and devastation for Hull City.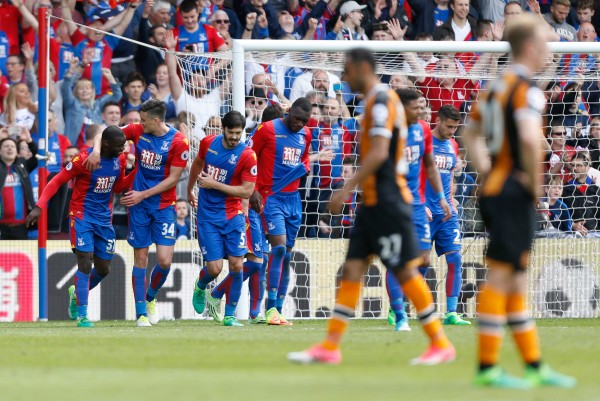 But wait – there's more.
Left back Patrick van Aanholt got onto the scoresheet in the 90th minute, calmly walking through the Hull defence before slotting between Jakupovic's legs. The game finished 4-0 to the home side.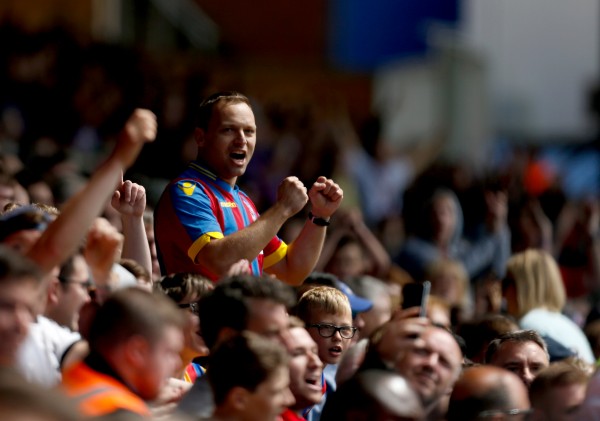 A dominant display deserving of a Premier League team.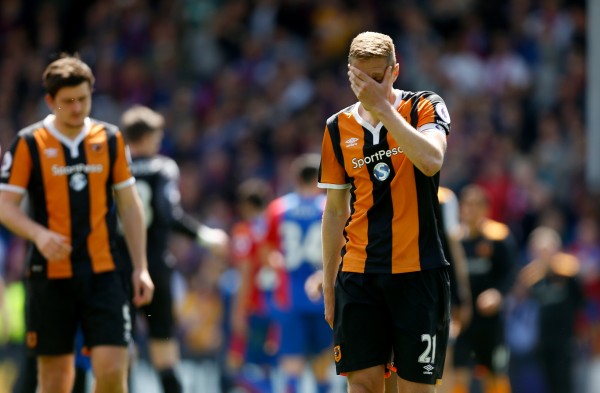 On a day like today, you can't help but feel sorry for the person having to curate Hull City's Twitter page, especially given the happiness coming from Palace's…
Who would be a football fan? Let's hope Hull can come back strong in the Championship next season.