Floyd Mayweather's bout with Conor McGregor has caught the attention of the sporting world, but what do the public want to know most?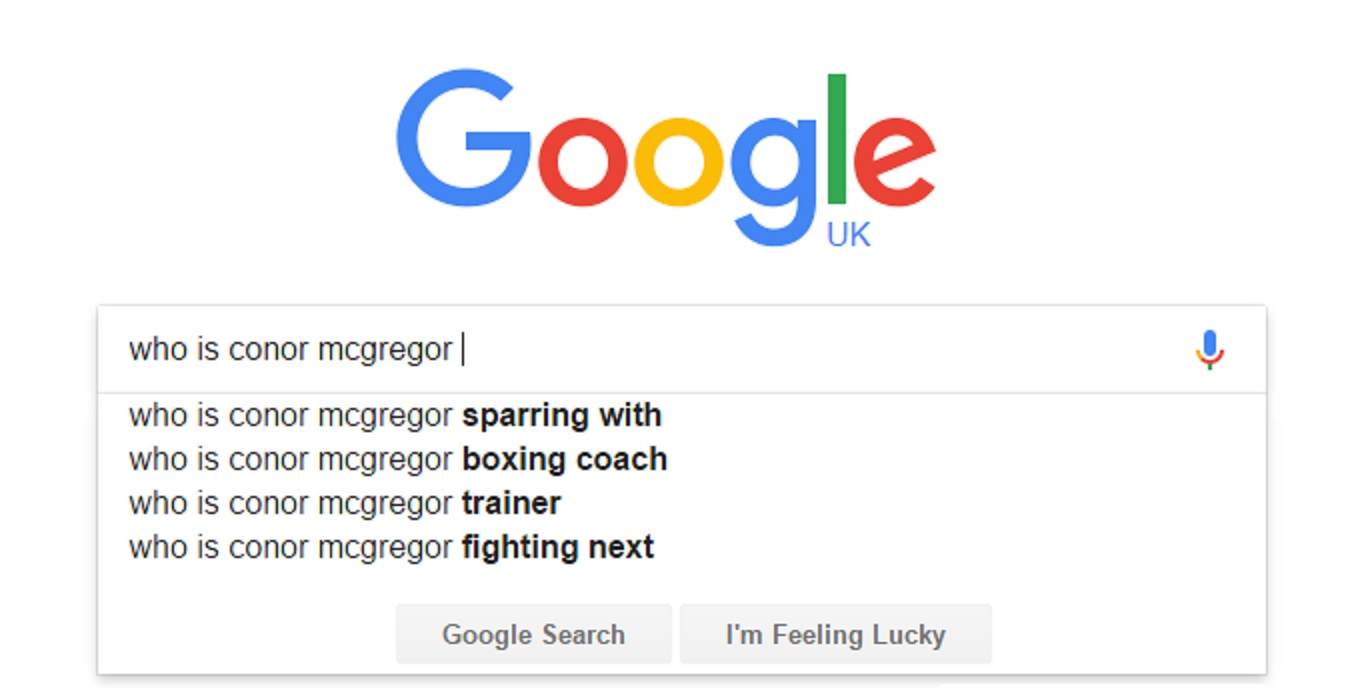 We used Google autocomplete to find some of the questions about the fight people are asking most frequently – and then set about answering them.
Who is Conor McGregor… sparring with?
Well it's really more about who he isn't he sparring, after events unfolded which led to former boxing world champion Paul Malignaggi leaving his role as McGregor's sparring partner.
The American, who retired in March, was helping the Irishman prepare but didn't seem happy with the emergence of photographs which appeared to show McGregor in charge in the ring.
More specifically, an image emerged which showed Malignaggi on the canvas, but the 36-year-old said it was simply the result of a push.
"This was a pushdown in sparring, post the whole video rounds 1 through 12 UNEDITED," Malignaggi said on Twitter.
Twenty-year-old amateur boxer Tiernan Bradley from Northern Ireland has been sparring with the UFC star too, but does not appear to have had similar issues.
Why is Conor McGregor… famous?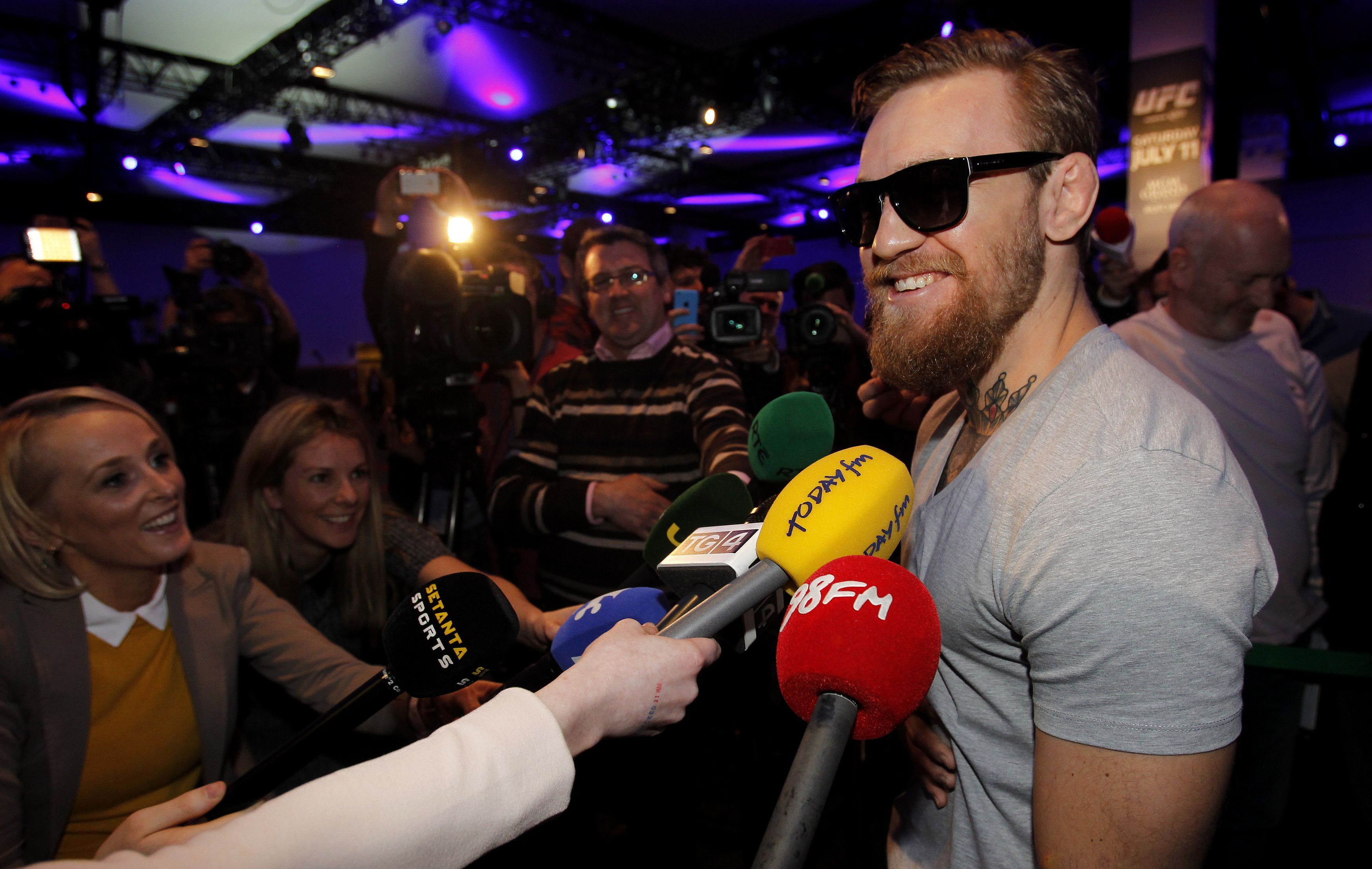 It's a combination of two things – McGregor is a very good mixed martial arts fighter, but he's also not shy about it.
McGregor's rise to fame has been a steep one, with his first UFC fight only coming in 2013, and just over two years later he had a title to his name.
McGregor won the UFC featherweight title in December 2015, before two high-profile bouts with Nate Diaz raised his profile further still.
The 29-year-old then became a two-weight champion when he added the lightweight title in November 2016.
But on top of his platform of success is a history of confidence, arrogance and unapologetic quotes which have amplified his reach worldwide.
"I'd like to take this chance to apologise… to absolutely nobody! The double champ does what the f*** he wants!" McGregor said after one particular fight.
Who will… Conor McGregor fight next?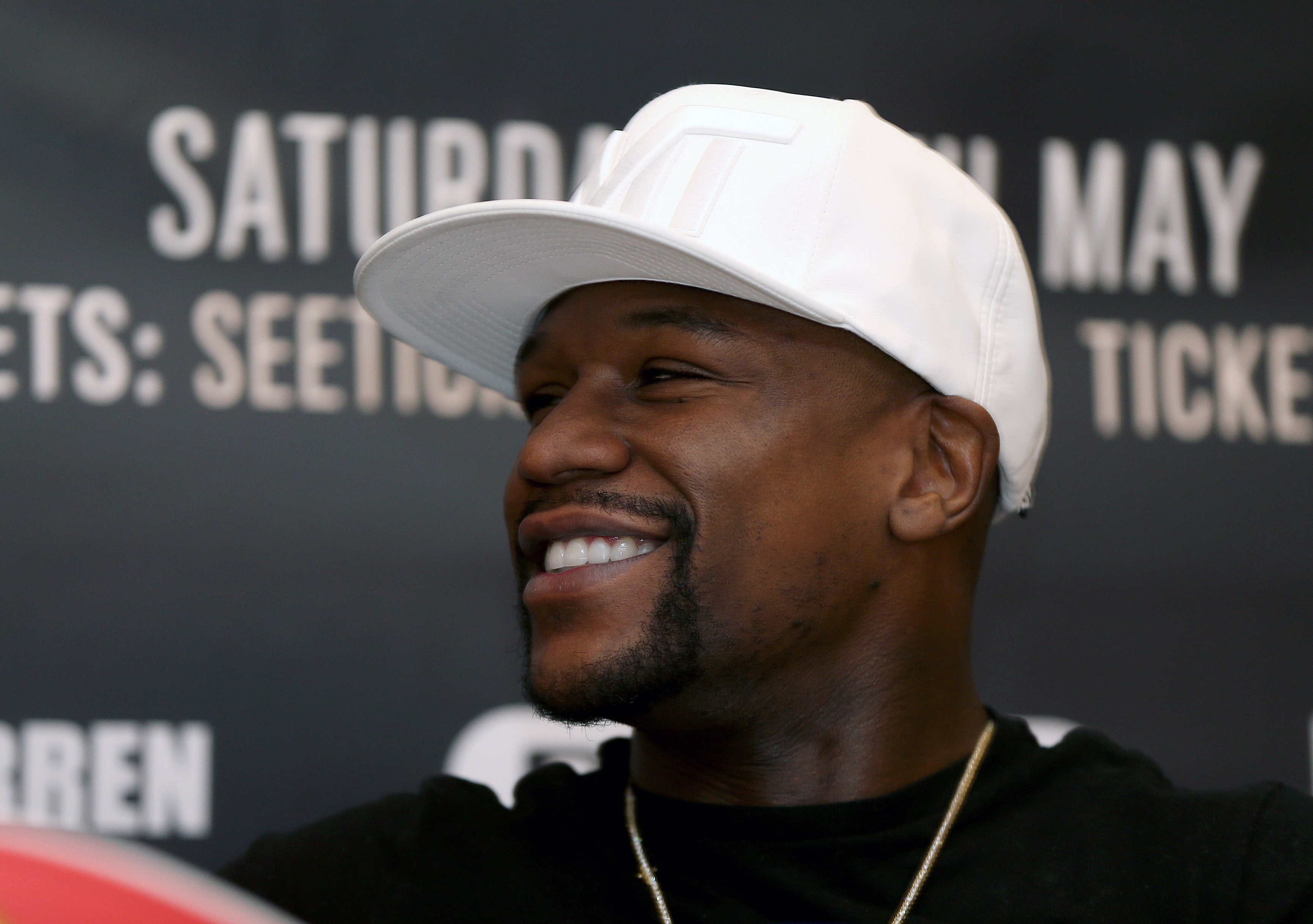 Where do you go after one of the most hyped bouts of the century is over? There are options for McGregor, some more outlandish than others.
McGregor is still predominantly a UFC athlete, and a number of fighters might tempt the Irishman back into the octagon.
Tony Ferguson and Kevin Lee are potential opponents, while Russian Khabib Nurmagomedov is 24-0 and might feel he has earned a match with McGregor.
But what if the 29-year-old gets a taste for boxing? Well, in that case a rematch with Floyd Mayweather would surely command similar if not greater coverage, but could a different challenger emerge in the ring?
Former sparring partner Malignaggi would surely be interested in coming out of retirement should the chance arise – would he be interested in proving he can beat McGregor?
Who is… Floyd Mayweather's dad?
Mayweather Jnr's father is also his trainer, apparently passing on his defensive skills to his son, but that tells only a small fraction of the story.
A former boxer himself, Mayweather Snr's record reads 28 wins, six defeats and one draw, while he was once stopped in the 10th round by Sugar Ray Leonard in 1978.
However, time served in prison in the 1990s cut him off from his son's early boxing career. He joined Mayweather Jnr upon his release, but left the team in 2000 after what ESPN described as "a very public falling out" between the father and son.
Snr came back into his son's corner in 2013 for the final few years of his career, and has been by his side in the build-up to what could be Jnr's 50th and final fight.
What is… the height of Floyd Mayweather?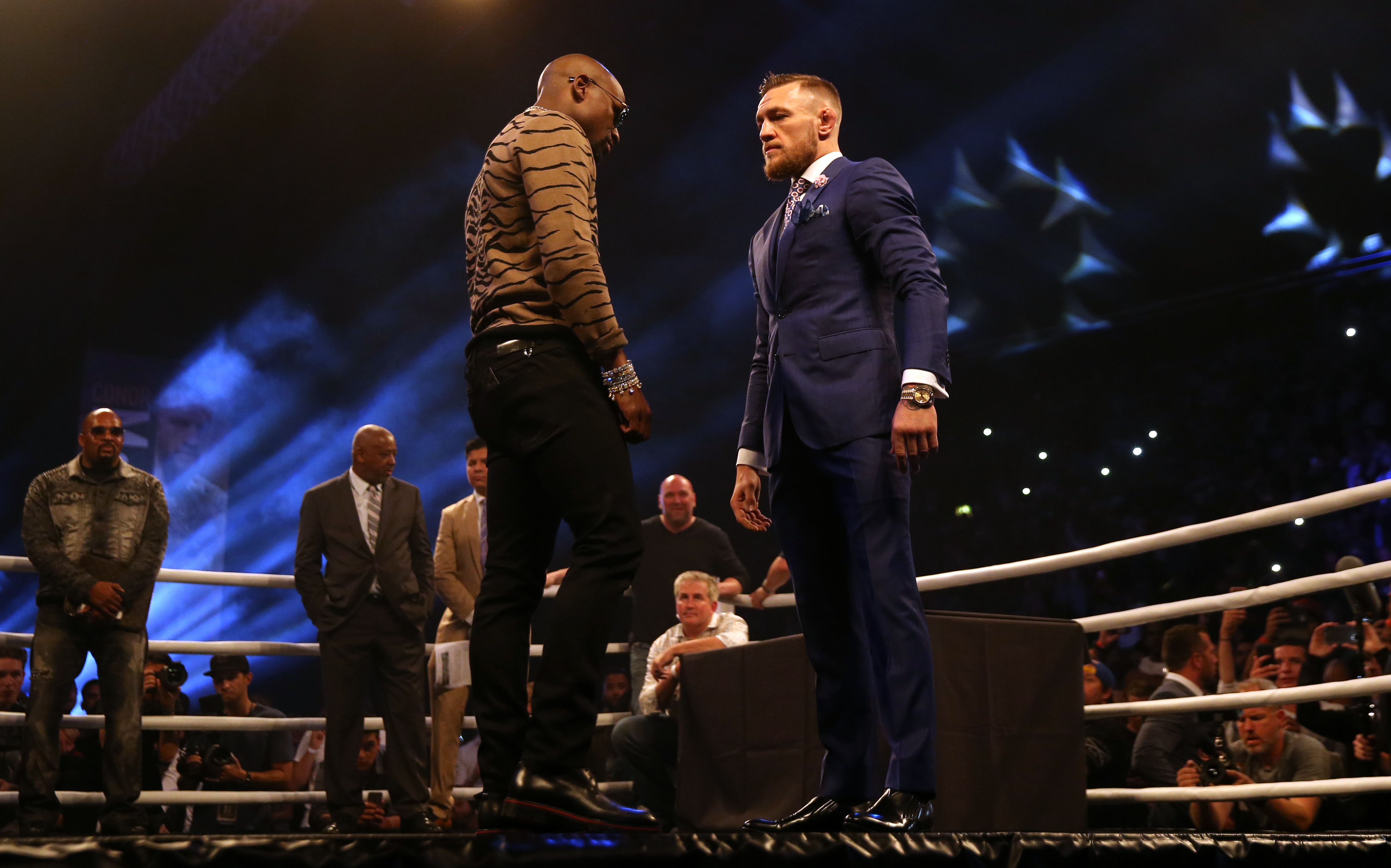 A relevant question in the ring – will either boxer have an advantage when it comes to height and reach?
Mayweather stands at 5ft 8in, which translates to a reach of 183 centimetres, or 72 inches. But how does that stack up against his opponent?
Well McGregor stands a little taller at 5ft 9ins, which makes for a longer reach too, at 74 inches.
Could that play into the UFC star's hands?
What is… Floyd Mayweather's 'hard work' chant about?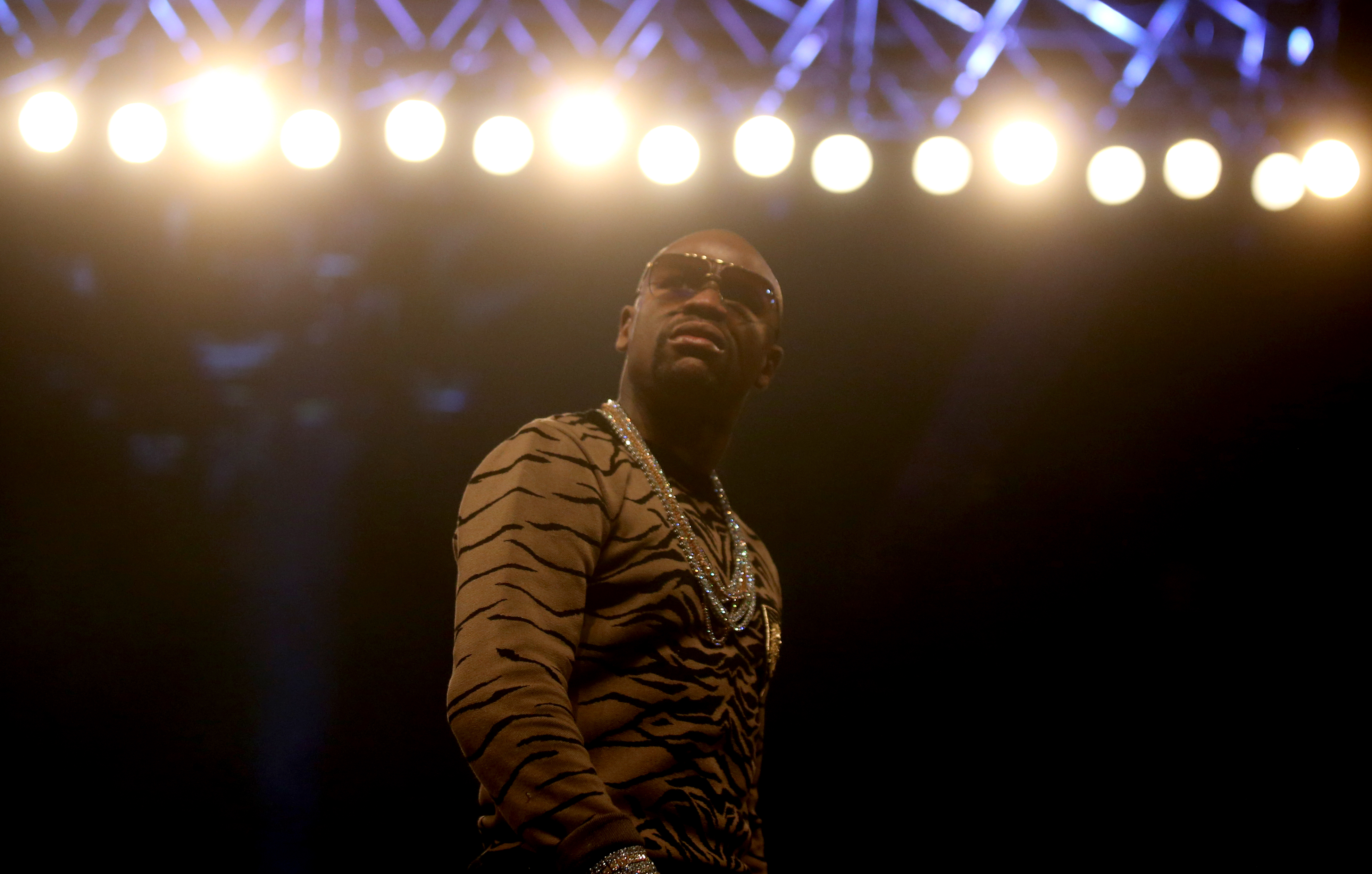 You might have seen Mayweather chanting "hard work!" into the microphone in London ahead of his fight with McGregor, to which the expected reply from the crowd is "dedication!".
The Telegraph reports that this is the phrase that "The Money Team" live by – supposedly it refers to the effort that has gone into building Mayweather's perfect, undefeated record.
The chant was not well received by the crowd in the English capital – whether the hard work pays off will become clear this weekend.