With the Premier League 25 years of age, numerous best XIs of all time have been mooted, but do any have scientific validation in their favour?
This one does. Using a combination of Press Association and Premier League data to determine points based on the Fantasy Premier League's rules, these XI players have enjoyed the most profitable season in their respective positions since the league began in 1992.
The team takes on a 4-4-2 shape but, be warned, there are a couple of surprises.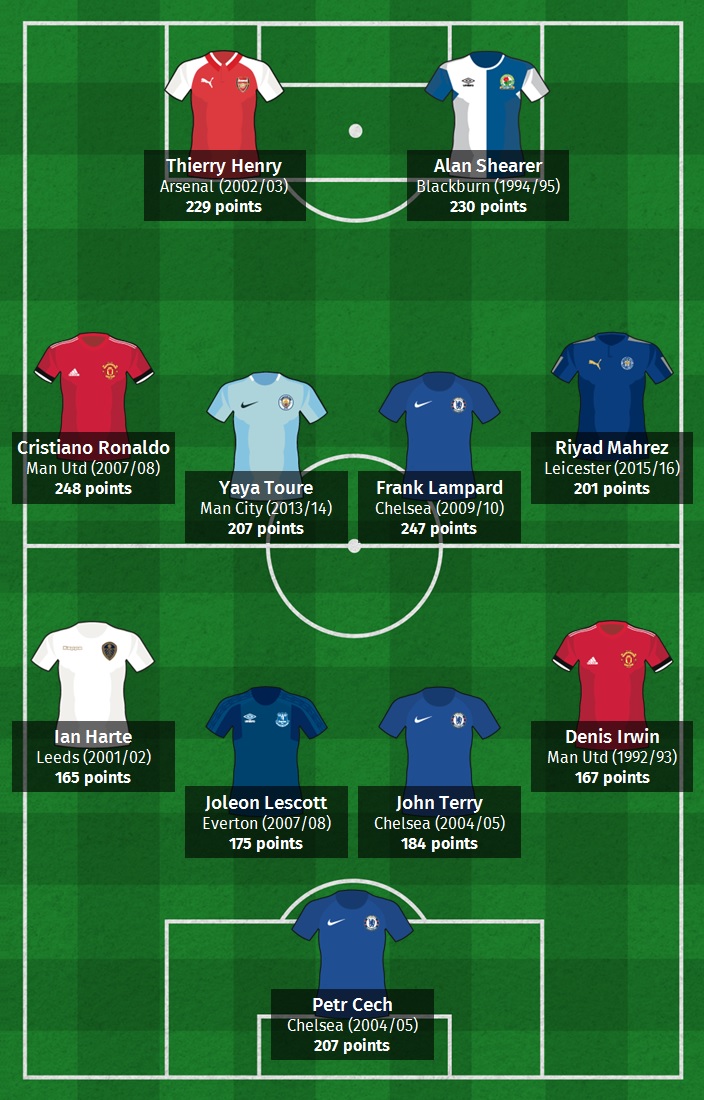 A couple of qualifications must be taken into account first. The Premier League ran to 42 games until 1995/96, so points totals for the previous years have been divided by 42 and multiplied by 38 to create a fair points total.
Also, bonus points would be impossible to calculate for the pre-FPL era, so have been discounted, while assists have been taken from the Premier League's data, rather than the FPL, which counts penalties won as assists for example.
With the boring bits out of the way, there are a few surprises to tackle. Who, for example, would have guessed a Leeds defender would make it into the team at left-back?
Ian Harte might have done. The former Leeds man recorded an impressive 17 clean sheets across the 2001/02 season, when Leeds finished 5th, but also knocked in his fair share of the goals, with five.
His Ireland teammate Denis Irwin also makes the selection for his part in Man United's Premier League victory in 1992/3.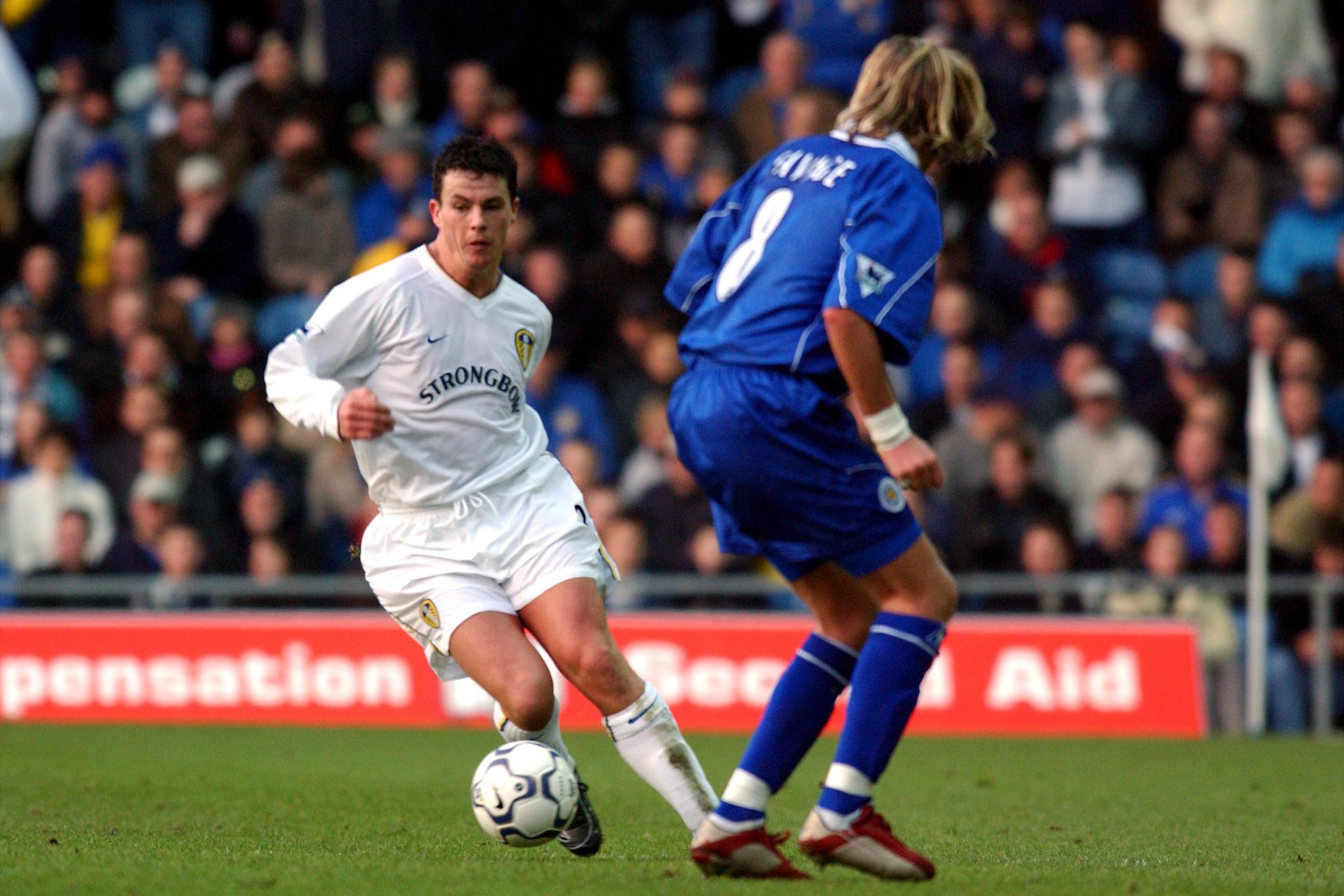 Other surprises include Joleon Lescott, whose eight goals in 2007/08 allow him entry to this most exclusive of clubs, but the rest of the team practically picks itself.
One thing that does become clear is the value this fantasy football-based data puts on goal contributions. Who among us, for example, would not have Ashley Cole at left-back? Who would deny Nemanja Vidic his place in a team of the Premier League era?
Might Ryan Giggs and his 13 Premier League medals outweigh Riyad Mahrez's one?
A panel of experts picked the following Premier League team five years ago to celebrate 20 years of the division: Peter Schmeichel, Ashley Cole, Tony Adams, Rio Ferdinand, Gary Neville, Ryan Giggs, Paul Scholes, Roy Keane, Cristiano Ronaldo, Thierry Henry and Alan Shearer.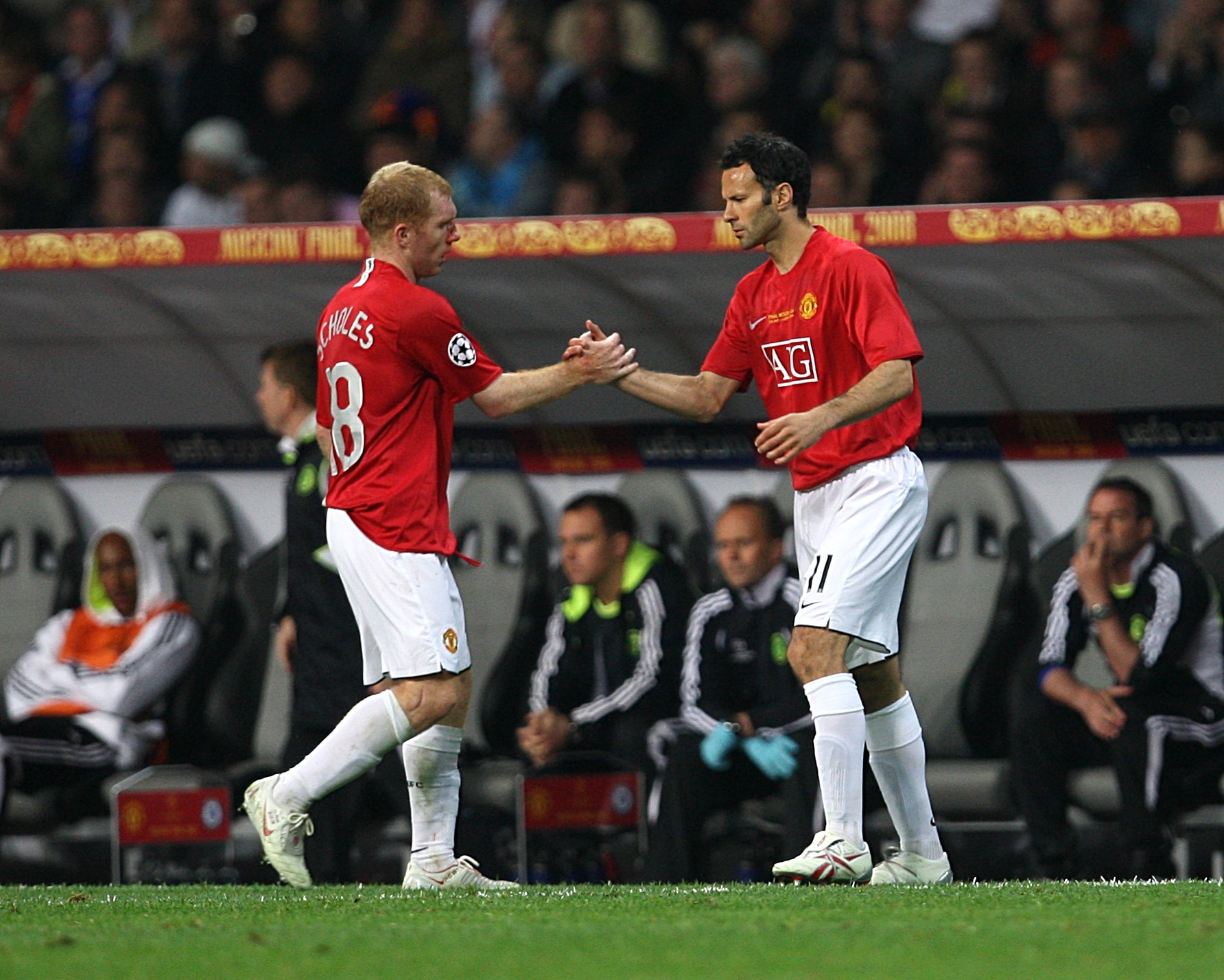 Just three of that XI made it into this fantasy football-based group.
It seems the line between fantasy and reality remains pretty clear.