Wimbledon's fortnight of tennis is one of the most watched sporting events on the planet – but what do you know about the game that inspired the popular version we know and love today?
You might have heard of real tennis, the original indoor racket sport from which lawn tennis was born, which was said to have been played by King Henry VIII.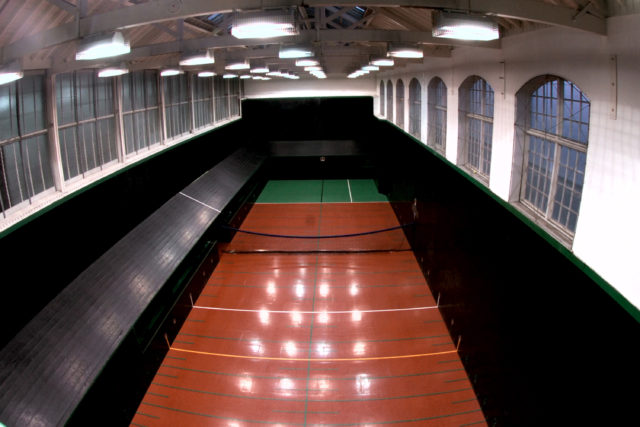 Resembling a mixture of squash and lawn tennis, real tennis was popular with royalty, taking place in a court enclosed by walls on four sides with three sloping roofs. The scoring system is the same as lawn tennis, but the rackets are curved and the balls are distinctly heavier.
Players can hit the ball off the various walls and surfaces, much like squash, with the ball whizzing around off all angles. There are also winning openings around the court such as the grille and the winning gallery, which provide targets that can finish the point.
"Real tennis as we call it in England has spread out to become lawn tennis, squash and other sports we play more regularly," says Ben Ronaldson, Head of Real Tennis at Queen's Club.
"You're looking at a group of sports that came a whole millennium after real tennis, so the likelihood is that it did spawn them in some way but tracking down how that happened is pretty tough."
The game itself is perhaps one of the oldest still in existence today, and does in fact hold the proud honour of being the oldest world championships still in play, going back to 1740 – said to have originated in fifth century Tuscany, Ronaldson explained: "It was a street game. They'd play up and down the street, with five or six on each side.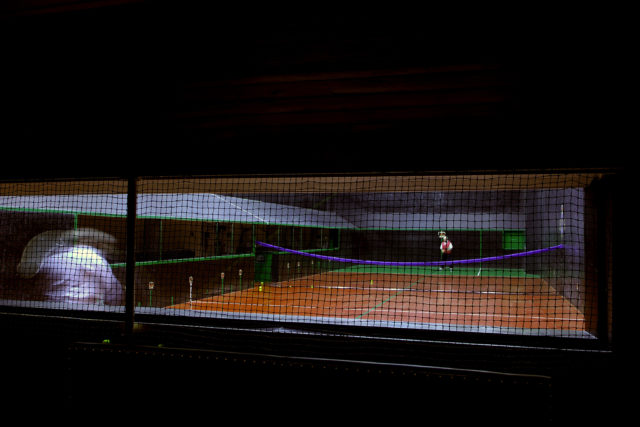 "Features of the court as you see them now such as the sloping roofs represent the shop ornings they used to play off."
Several hundreds of years later, the game was still going strong: "It was considered for a long time that French monks in monasteries in the 13th century first made the game," continued Ronaldson. "But that's only because they were the first literate set of people to write about it."
Played in France under the name jeu de paume, real tennis was clearly an international game, but its popularity dwindled, in part, according to Ronaldson, because of the French revolution.
"At one point there were 250 real tennis courts in Paris alone," he said. "Now there's one. Because of associations with nobility and so forth, when the French Revolution came along a lot of buildings were torn down.
"It killed real tennis in France, but for a long time what the French did was fashionable in England, and by that time the game had swept its way across."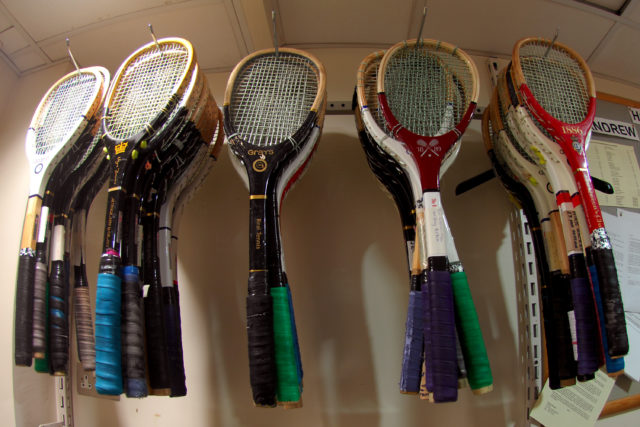 Lawn tennis as we know it has gone front and centre of the world of racket sports, but real tennis is experiencing something of a comeback, albeit a slow one.
"The 1990s saw real tennis pushed forwards, where 10 courts were either created, renovated or brought back to use," said Ronaldson, who mentioned that there are around 46 real tennis courts worldwide, with 27 of those in England.
And while real tennis might seem like one of history's more inaccessible sports, improvements have been made to attract people to the game.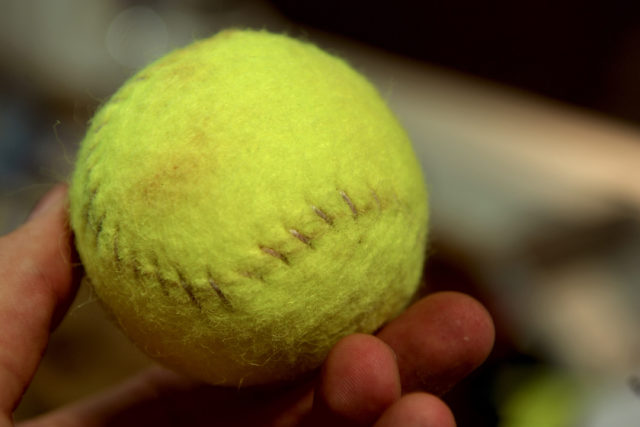 "One thing we have managed to do largely is shed the somewhat elite image it was given over the course of centuries," said Ben. "Because of outreach projects and new courts popping up we have a greater range of people playing.
"The costs aren't as prohibitive any more. If you look at it compared to something like golf it costs a significant amount less.
"It is growing for sure, just quite slowly."
Wimbledon fortnight – 3 July to 16 July – will be only another example of how the stars of lawn tennis have eclipsed those in the world of real tennis, there is a relationship between the two.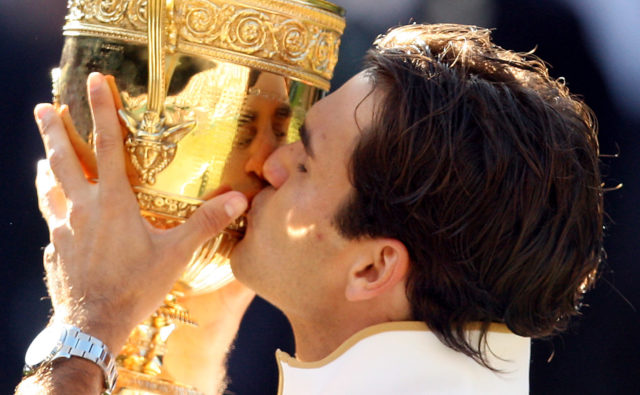 "(Roger) Federer came to Hampton Court Palace and played with his wife," said Ronaldson. "They really enjoyed it. They played for a little bit, then went off for a press conference, and then they came back and kept going for another half an hour."
And the question on everybody's lips: was he any good?
"I have to say he was ridiculously good," said Ronaldson.