The Chelsea and Arsenal players haven't been the only ones hard at work during the Emirates FA Cup this season – Raleigh Ritchie's been putting in a shift as well.
The actor and musician was charged with creating a film using fan footage recorded from the very first round all the way until the final.
We caught up with him to find out about Cup Story.
How have you found the jump into directing and where do you think it will lead?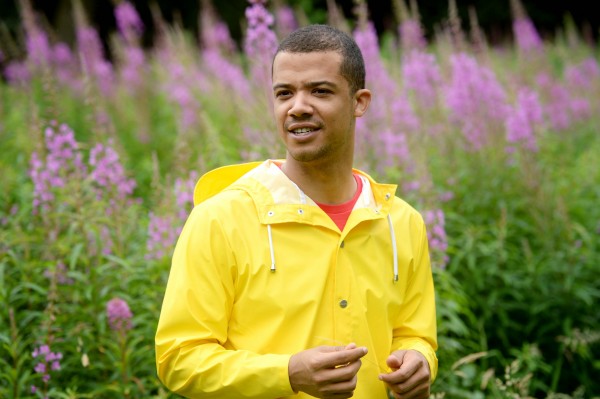 It's been such a humbling experience seeing everyone's take on match day and I'm so excited to knit it all together to be released after the final.
As for where my directing experience will lead, I'm working on stuff. I have ideas for long form, shorts and music videos but I want to make good quality things so I'm in no rush. One thing at a time.
Why did you choose to work with The Football Association on this project?
I wanted to help encourage football fans to share their stories, and draw on the unique FA Cup experience. It's not every day that you can create such an authentic film and give complete control to the fans themselves. It will be rewarding for both myself and the teams or individual fans themselves.
What have you found interesting sifting through thousands of images and videos shared by fans?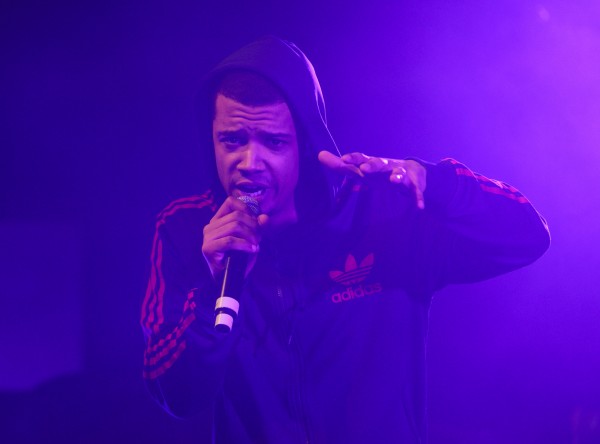 There has been a wide variety of images and videos so far, which is exactly what I'm looking for. My favourites have to be those that aren't just in the stadiums – I've liked seeing the people as the main focus, things like people getting ready and putting on their shirts and scarves, rounding up the family to make the journey to the stadium and most of all videos showing the dedication of fans and their excitement leading up to and after a game.
My Cup Story film will follow the fans during the highs and lows. I want the final film to demonstrate that every game truly is an adventure and every fan has a story to tell.
What do you find unique or special about the Emirates FA Cup?
Only in the FA Cup can the underdog non-league teams like Sutton United host the mighty Arsenal. All those players will have a story to tell for a lifetime and likewise their fans that watched it.
Seeing the likes of Alexis Sanchez and Theo Walcott play at Gander Green Lane was brilliant. Exactly what this competition is all about – I can't wait to capture those fan moments in my film.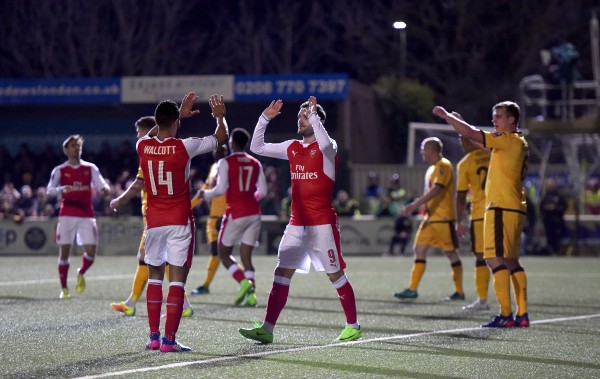 How does it feel telling the fan's stories through their eyes?
It's very exciting to see all the different experiences – each fan and their connection to their team and the FA Cup is unique.
It's the excitement of waking up in the morning on the day of a fixture, putting on your club shirts and getting ready to share a moment with your friends and family. Some go to watch it in a pub, some stay at home and others head to the stadium full of anticipation. There are so many feelings on the day before the highs and lows of the 90 minutes itself – it's the feeling of belonging among fellow fans.
Just on to you a bit… how have you managed to excel in two creative fields?
I think that everything goes hand-in-hand – what I learn in one creative field, I can apply to another. If you have passion for something, then it drives you to do better. I'm always watching other people and trying to learn as much as I can from them. There is always someone that can teach you, so I've been open to opportunities and have given it my best shot
How do you feel about the Game of Thrones ending?
Discover & Share this Game Of Thrones GIF with everyone you know. GIPHY is how you search, share, discover, and create GIFs.
I know nothing! It's in the hands of the writers and whatever they say goes and they're amazing at what they do. It's the best thing to work on, and I love seeing how the storyline develops piece by piece. I'm looking forward to being surprised by it.
How do you like to imagine Grey Worm's future?
I just want him to find some peace and happiness. That guy has been through a lot.
What are you working on at the moment?
I've just recently released an EP called Mind The Gap, which you can get on all the streaming and buying platforms. Very proud of that. I'm working on my second album at the moment and I'm hoping to get it out, or at least finish it by the end of the year.
And who knows, maybe I'll drop something before that. I like the idea of working on something I love but maybe doesn't fit on an album and just sharing it anyway.