Patrick Stewart has achieved many things in his illustrious acting career, and over the weekend he added to that list.
The 76-year-old was in Canada being hosted by Lewis Hamilton's Mercedes team and joined winner Hamilton, Valtteri Bottas and third-placed Daniel Ricciardo on the Canadian Grand Prix podium.
Red Bull's Ricciardo has a habit of drinking champagne from his sweaty shoe whenever he makes the podium, which he did this time – before being joined by the Star Trek actor.
Presenting Patrick Shoe-art.
"I am proud of you for doing that," Hamilton told Stewart, who had been conducting the podium interviews.
The screen star replied: "I don't care. I made the podium for the first time so I will drink out of anybody's shoes."
The celebration has been dubbed the "shoey", and Stewart was keen to make sure he didn't miss out on it.
As for the race – Hamilton's victory marked the 10th anniversary of his first ever victory in the sport, on the same track in Montreal.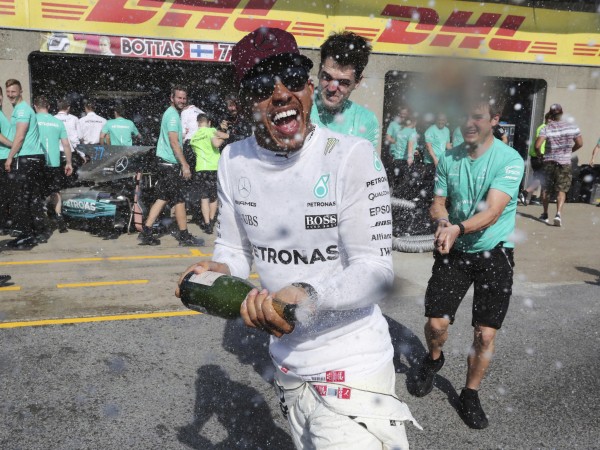 "I had my first pole here, and my first win here 10 years ago, so to repeat it this weekend is incredibly special," Hamilton said.
"I have to thank my team who made this possible. All the guys back at the factory who have worked so hard to really fix what we had in the last race, to bring it here and really give it to the Ferraris. I am over the moon."