Man United and Real Madrid were honoured with the presence of none other than Ronald McDonald at their pre-season friendly in California on Sunday.
The flame-haired mascot attracted a bemused reception from football fans across the pond in Europe, as America's most famous clown led the players onto the pitch at Levi's Stadium in Santa Clara.
Ronald's appearance proved funny for some:
While for others the opportunity to advertise the world's biggest fast food joint didn't quite fit the tone of the beautiful game:
But perhaps the overriding feeling among fans of all nations was pure, unadulterated confusion.
Whatever the reaction off the pitch, Ronald's appearance didn't seem to phase Jose Mourinho's United, who went on to clinch victory in a penalty shoot-out after the match ended in extra time with a 1-1 draw.
The odd spectacle of Ronald McDonald charging onto the pitch may be the most American way to start a football game without actually employing a walking, talking apple pie in his stead, but the friendly clown did at least show his respect by shaking the players' hands before the game commenced.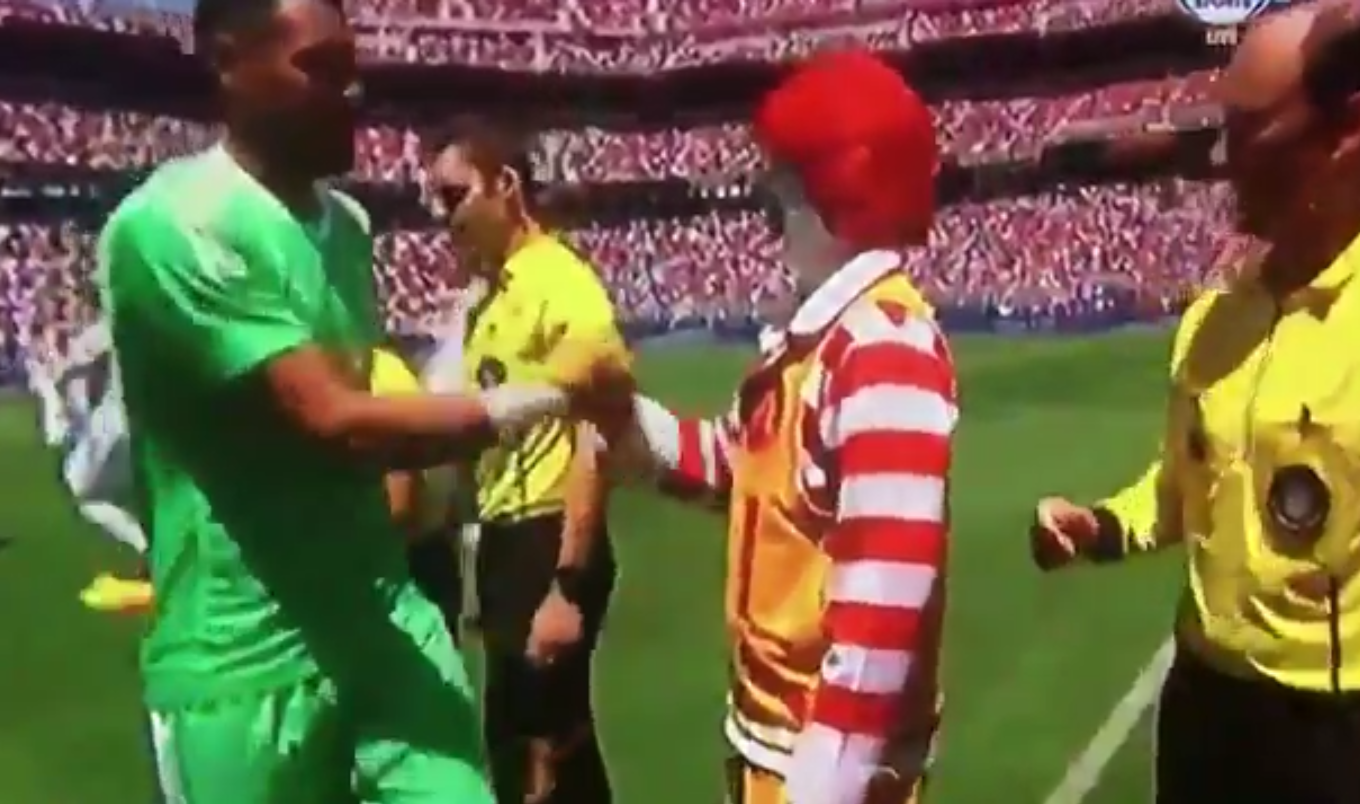 As far as 1960s advertising characters go, Ronald was pretty polite.