Pitch invasions are common at high-stakes football matches, although usually not at Wembley.
But on Saturday as Millwall beat Bradford to win promotion to the Championship at the national stadium, the fans seemingly couldn't resist charging on to the pitch as the final whistle blew – much to the annoyance of winning goalscorer Steve Morison.
A late strike from the Lions' talismanic striker, who's been involved in all four of Millwall's play-off goals this season, sealed the sweet victory.
But immediately after the match Morison seemed anything but happy, claiming the pitch invasion had "ruined it for me".
"This is annoying me, I can't focus at the minute they've ruined it for me right now, absolutely ruined it," he told Sky Sports.
Lions boss Neil Harris could be seen urging supporters off the pitch, even appearing to tell some to "fuck off" – much to the enjoyment of rival fans.
Harris' stance was a bit more moderate than Morison's though.
"Do we want them on the pitch? No, it doesn't feel right here at the home of football," he said. "But they came on in good spirits to celebrate with the club."
Bradford's manager Stuart McCall, who along with players including Tony McMahon and Mark Marshall was goaded by the invaders, said: "I have to say I'm very, very disappointed in the stewarding, to allow the fans across the halfway line to confront me and my players – because I was close to clocking a couple of them, that's for sure."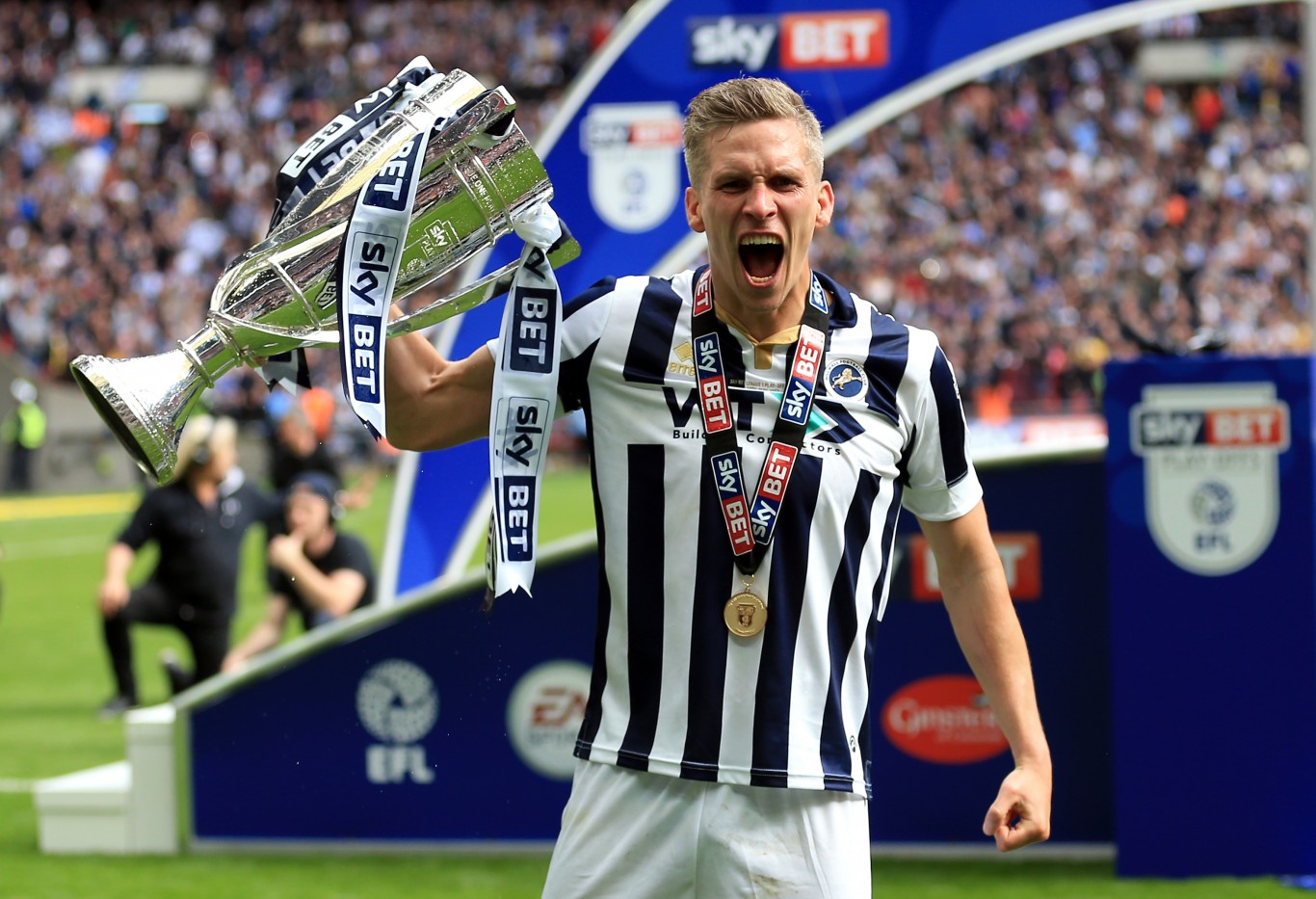 The relatively small number of fans who came on to the pitch were eventually ushered back into the stands, and Millwall were able to lift the League One play-off trophy.
And regardless of his post-match comments, there's no doubt Morison will be excited to test himself in the Championship again next season.