The idea of a 39th Premier League game has been floated for a few years now, but if results go a certain way for two of Manchester City, Liverpool or Arsenal on the final day of the season, it could become a reality.
That's because the records of all three sides are pretty similar – Manchester City and Liverpool have each scored 75 goals to Arsenal's 74, City have conceded 39 goals to Liverpool's 42 and Arsenal's 43, and the sides are separated by just three points.
With all that in mind, the potential for play-offs to determine third or fourth place is real – how exciting.
Manchester City travel to Watford, Arsenal host Everton and Liverpool play Middlesbrough at home, with all three involved in potential play-off scenarios – pay attention now. It's your own time you're wasting.
Scenario no. 1: Manchester City v Liverpool
Where not-quite-everything is on the line.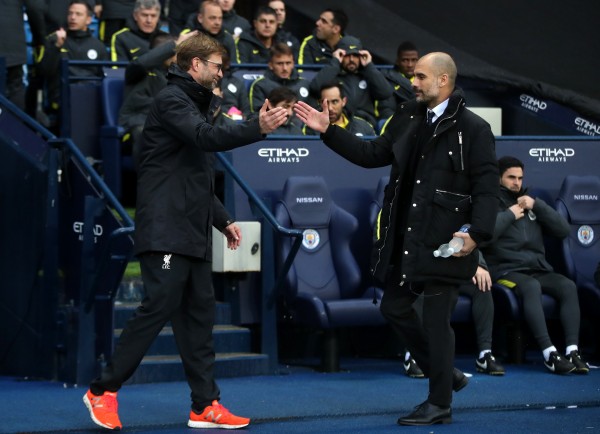 The results leading to this particular play-off would make for a great deal of entertainment, and that's because it requires a high-scoring draw for Manchester City of 3-3 or more, with Liverpool matching the number of goals City score, while also winning by three themselves.
So Liverpool 3-0 Middlesbrough and Watford 3-3 Manchester City would give us what we need, as would Liverpool 4-1 Middlesbrough and Watford 4-4 Manchester City. Match of the Day would certainly be tasty.
Scenario no. 2: Manchester City v Arsenal
Where anything's possible, depending on Liverpool.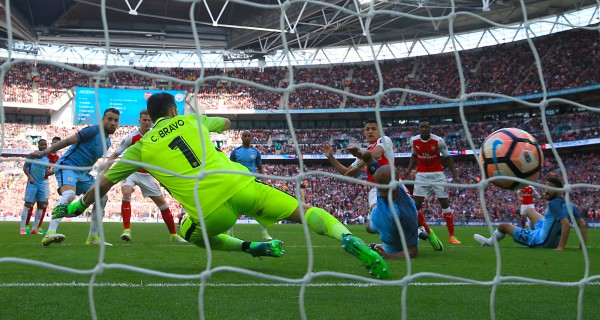 A repeat of the FA Cup semi-final could be in the offing should City lose 4-0 to Watford and Arsenal earn three points with a 1-0 win against Middlesbrough – equally, if City lose 5-1 and Arsene Wenger's side win 2-1, the teams would have to meet.
But what would be on the line?
Well all that would depend on Liverpool.
If Liverpool can't beat Boro then a Pep Guardiola v Wenger play-off would decide third and fourth place. If Liverpool were to win however, the City v Arsenal game would decide fourth and fifth, and thus involvement in the Champions League next season.
Scenario no. 3: Liverpool v Arsenal
Where the season comes full circle for both teams.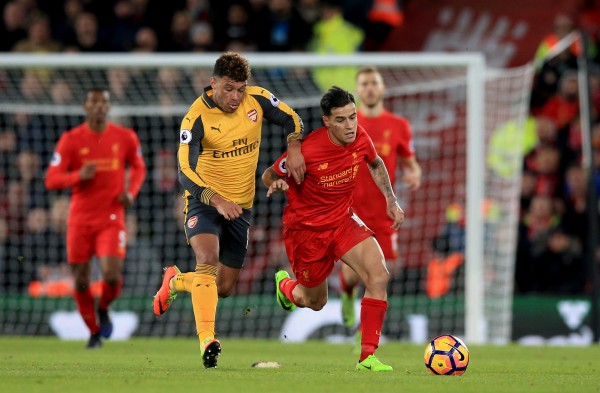 And last but certainly not least, we come to two teams that faced each other in the first game of the season. Of course, if head-to-head records counted, Arsenal would lose out to the Reds having lost 4-3 and 3-1 against Jurgen Klopp's team.
But that's not how this works – if Liverpool lose 2-0 to Boro and Arsenal draw 1-1 against the Toffees, it's a Champions League play-off pure and simple, with fourth place on the line.
Similarly a 2-2 draw for Arsenal and a 3-1 defeat for Liverpool would give us a play-off – a 5-5 draw for Arsenal and a 6-4 defeat for Liverpool would give us some great memories, as well as an extra game between the sides.
Exciting? Sort of.