Lewis Hamilton showed his appreciation for his fans by crowd-surfing across a sea of them after winning the British Grand Prix on Sunday.
After being criticised for snubbing supporters at a pre-race event in London's Trafalgar Square on Wednesday, Hamilton firmly laid to rest any suggestion that he wasn't fully appreciative of the public – so much so he turned up late to the post-race press conference.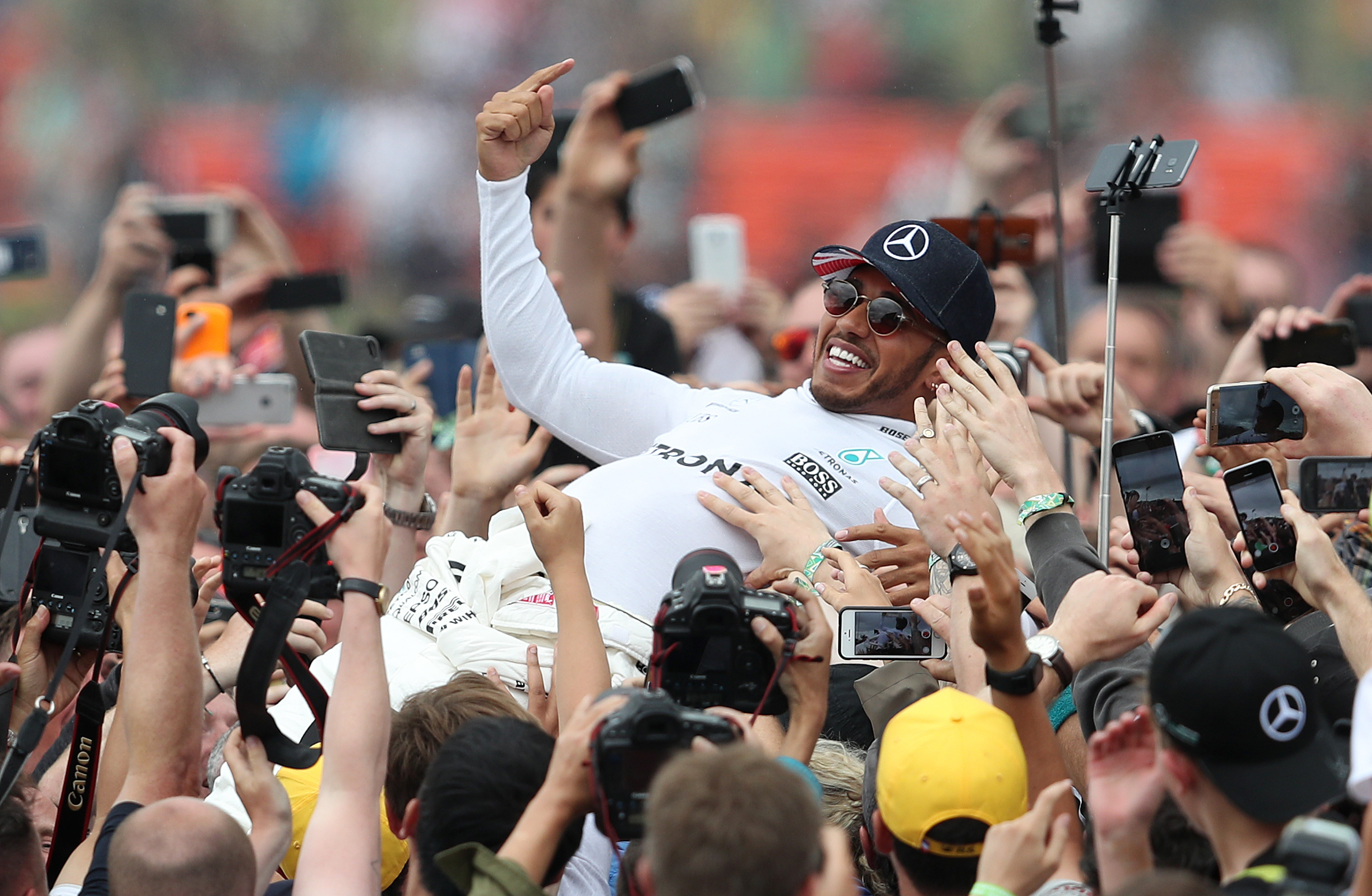 Kimi Raikkonen and Sebastian Vettel, who finished in second and third respectively, were left waiting for the 32-year-old champion as he gleefully floated across the crowds outside.
Hamilton delivered a characteristic masterclass at Silverstone to produce a record-equalling fifth British Grand Prix win, and slashed Sebastian Vettel's lead to just one point.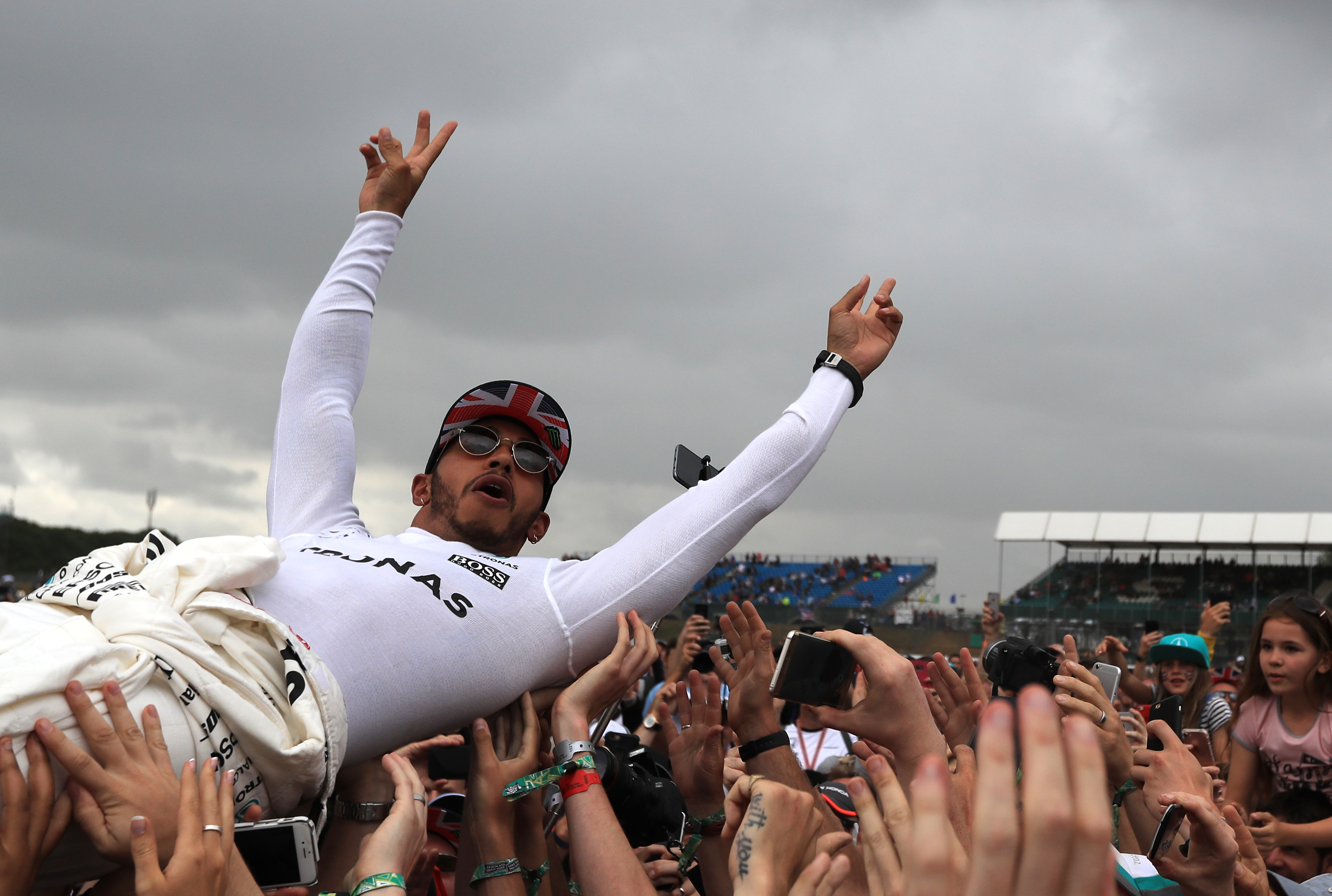 He is the third man after Jim Clark and Alain Prost to win the race five times.
The Hertfordshire-born racer had attracted criticism for his apparent nonchalance over pre-race activities, after deciding to attend a two-day holiday with friends on the Greek Island of Mykonos earlier this week.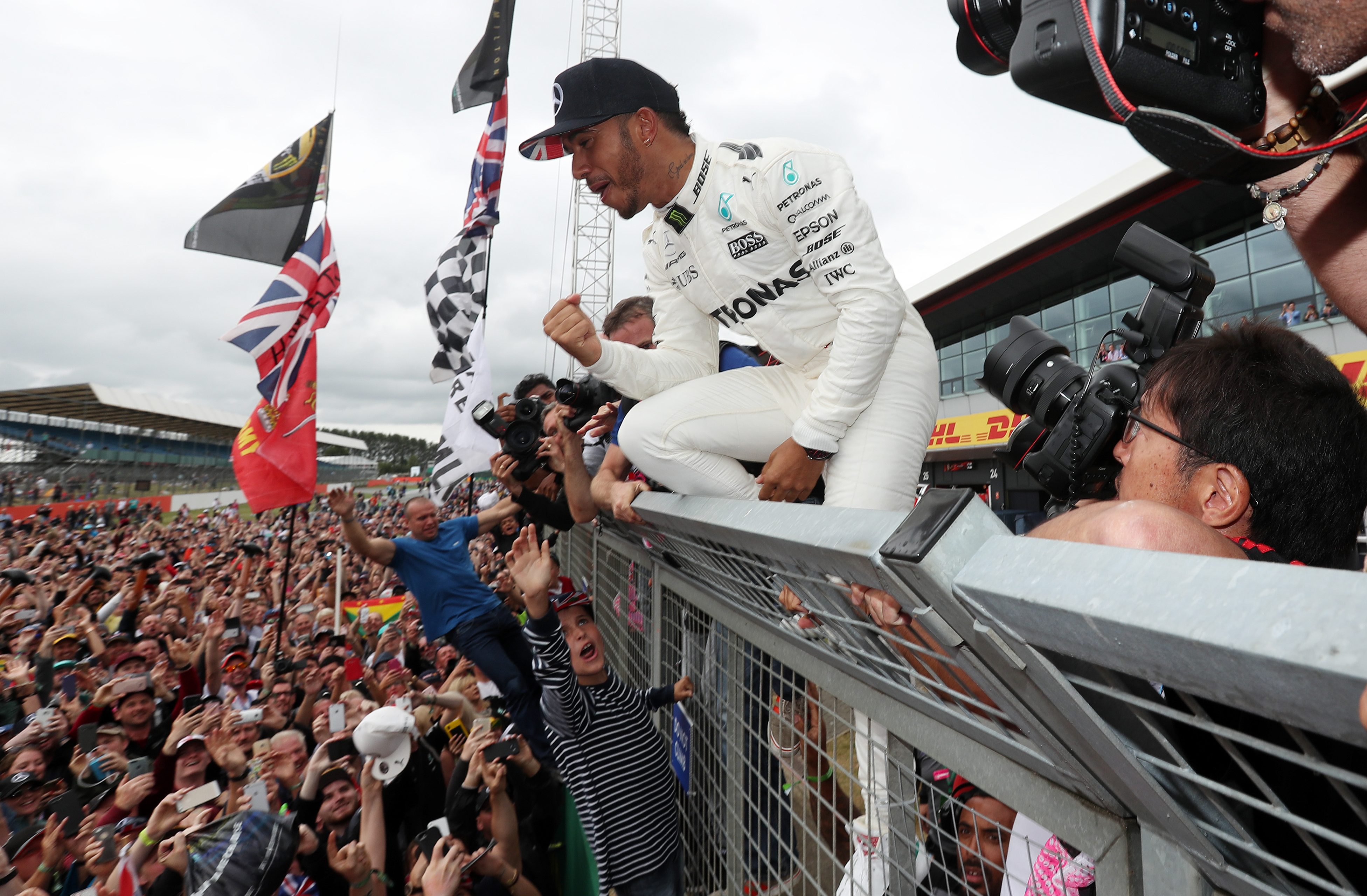 But Hamilton insisted: "There is no reason to question my preparations.
"I have more poles than most. I am building up the wins that I have. My performances are second to none. If you don't know now that my preparation is mostly on point, then I guess you never will.
"I could imagine one day driving a Formula One car and maybe winning one championship, but I couldn't imagine the number of poles that I have, matching the likes of Jim Clark and Ayrton Senna and having the Hamilton name amongst those stars.
"I am proud to see the Hamilton name engraved on this beautiful-looking trophy, and it will be there way beyond my time."