Just because you're one of the world's most successful athletes doesn't mean you won't be awe-struck in the presence of another.
There are plenty of celebrities on show at the NBA Finals, but you'll struggle to find two more famous sportsmen sat side by side than Formula One's Lewis Hamilton and Barcelona's Neymar.
The two sat court-side for the second game of the best-of-seven series between the Cleveland Cavaliers and the Golden State Warriors to decide the NBA Championship, and it looks very much as though they liked what they saw.
Even by LeBron James' standards that's an impressive slam dunk – Neymar, who has 52 goals in 77 appearances for Brazil, is initially absolutely captivated by what he's just seen.
He then looks across in Hamilton's direction. The Briton has three world drivers' championships in his sport, but also looks troubled by the skill he's just witnessed.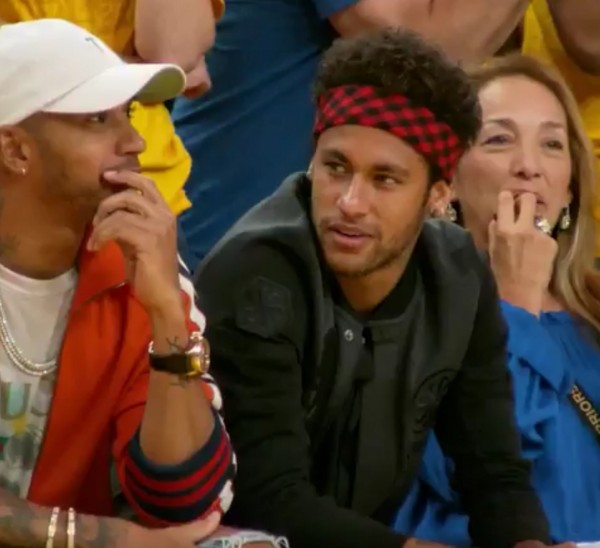 And then the laugh of disbelief from both men, with a little fourth-wall breaking from the Formula One star as well. Hi Lewis.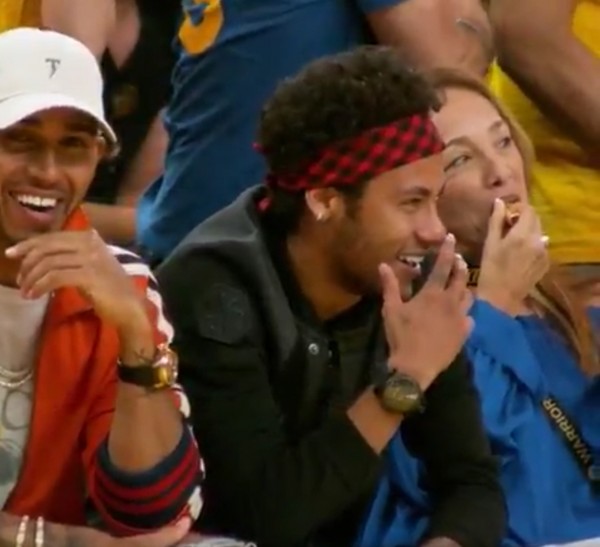 Golden State won the game 132-113 to take a 2-0 series lead, with the first to four taking the championship.
And after the game it was a basketball player's turn to be a little awe-struck, with Neymar presenting the Warriors' Kevin Durant with a signed Barcelona shirt.
Presumably Hamilton signed a car for LeBron.