Jordan Spieth has been said to have ice in his veins, but after this incredible winning stroke at the Travelers Championship this weekend we're fairly certain he's made entirely from the stuff.
The 23-year-old was forced into a play-off with Daniel Berger on the final day of the PGA Tour event, after a round of 67 saw Berger draw level with the two-time major winner.
And when Spieth found the bunker on the replayed 18th, all looked lost – or did it?
Quite a celebration – Spieth throws his club, his caddie throws the rake. Scenes.
Spieth's incredible chip meant that Berger needed to hole a tricky long putt which wasn't to be, earning the 2015 Masters winner his 10th PGA Tour title before his 24th birthday.
Spieth's countryman Berger seemed to take it well, however.
Spieth said afterwards: "I don't know if I'll ever have a moment equivalent to that again – something like that to win a tournament – but we certainly soaked it in."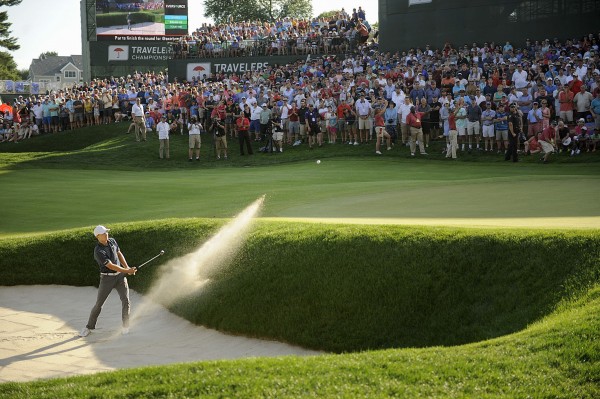 It was pretty picture perfect Jordan.