Ah, to be a footballer in summer – the sun, sand and transfer speculation, but most importantly, the copious time spent in the pool.
But when you're the best in the world there's no time to relax entirely.
Lionel Messi and Luis Suarez form two thirds of Barcelona's frightful MSN trio (completed by Brazil's Neymar), and while many would be scoffing 99s at this time of year, it's heading practice for the Barca boys.
They're not famed for their heading prowess at Camp Nou, but these two goal-getters managed 34 nods between them before Messi of all people ruined it.
All very disappointing from a man who scored one of the Champions League's more impressive headed efforts against Manchester United in the 2009 final.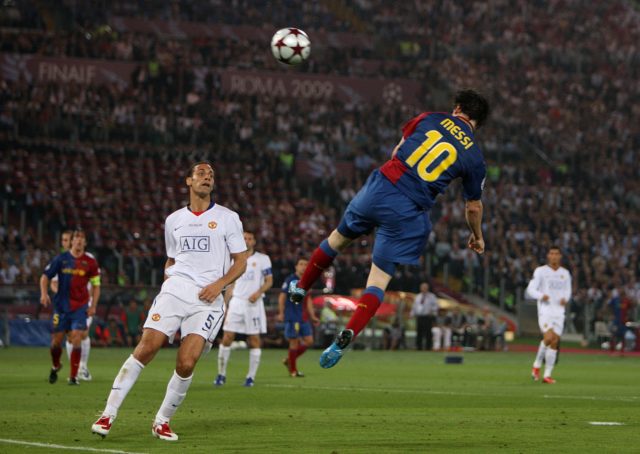 Look out for the Catalan club's all-new tiki taka 2.0 featuring headers next season.