Keen fans of the Premier League's fantasy football game (known as FPL) will be aware of a disturbance in the force – there's a new game in town.
FPL Draft, run by the same people as FPL, follows the principles of the classic fantasy football game but changes to player selection give this version an edge.
So what do you need to know?
What's the difference?
The key is in the name – FPL Draft is all about the selection process.
While managers would previously buy whoever they could afford, this time a footballer can only belong to one manager per league. So how do you decide who gets who?
That's where the draft part comes in – at an agreed upon date, the league's managers will sit at their computers/phones/tablets to take turns picking players.
The picking priority snakes around so things should even themselves out – you might get Harry Kane, but the chances are the rest of the top strikers will have gone by your next pick.
It's a mini-league set-up, perfect for groups of up to 16 friends who want to add a competitive edge to the season.
What does it look like?
While the classic FPL game will continue, FPL Draft has its own section of the site, dedicated to you and your mini league.
Players can visit the hub, where the countdown to the draft date you've arranged is made clear, as well as being able to search players and put them on a personal watchlist.
Details such as time limits for draft picks also feature here – and there's even a chat function if it's league laughs you're after.
Can you change your squad?
The short answer is "yes", the long answer is "yes, and here's how…"
Obviously you can't just have who you want, but there is no budget in FPL Draft. As long as a player is available as a free agent (after not being picked in the draft), they are up for grabs.
That's not all though – you're going to get acquainted with waiver requests if you play FPL Draft, the process by which players released by other managers can be picked up.
Be warned though – much like the original draft, your waiver requests will be prioritised – you might not get everyone you're after.
Top of the draft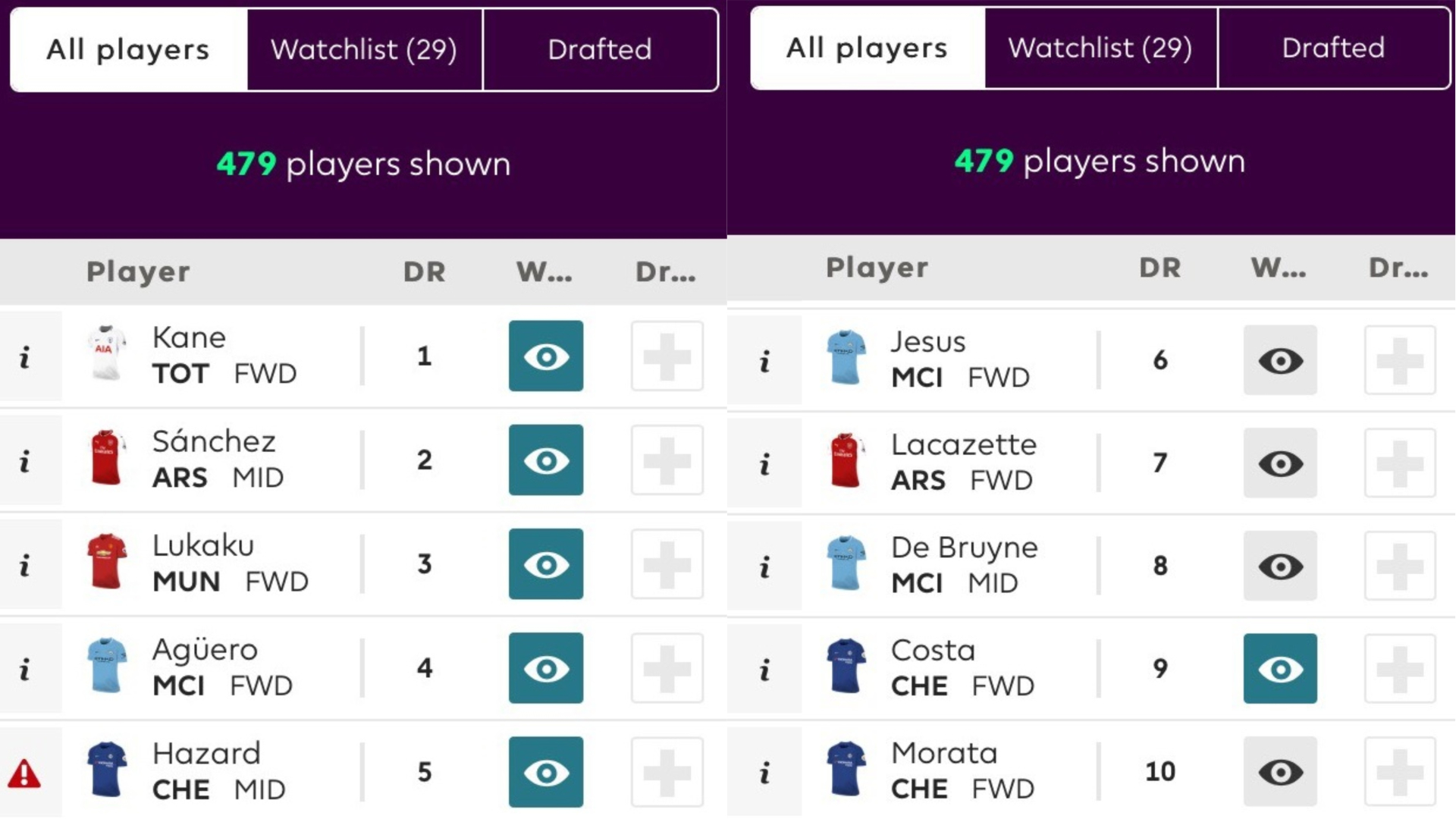 Last but by no means least, who makes up the top 10 players currently in the draft?
Unsurprisingly last season's top scorer Harry Kane tops the draft ranks, with new Manchester United signing Romelu Lukaku also a high priority.
Defenders and goalkeepers can be found lower down the list due to their inferior points totals, but don't forget about them, as you'll need five defenders and two goalies.
Of course, in an eight-team league you're unlikely to get more than one of these top 10 players – and therein lies the beauty.
If FPL Draft sounds like your cup of tea, click here.