July is here and tennis fans everywhere have flocked to the central shrine of their sport: the queues outside Wimbledon.
Thousands of fans braved the overnight chill and hunkered down in sleeping bags and tents over the weekend, hopeful of a courtside view, but the numbers were against them from the start.
Wimbledon officials tweeted on Sunday morning that more people were in the queue than there were places in Centre Court and Court One combined, but as the long July hours crawled by fellow revellers came in their droves.
There were the tent-setters:
The ultra-optimists:
The rain-stayers:
The patient:
And the resigned:
"What's so bad about that?", you say? Well, there are always the elements to consider:
After over 20 hours, a sleepless night, heat, cold, rain and sun, is it all worth it?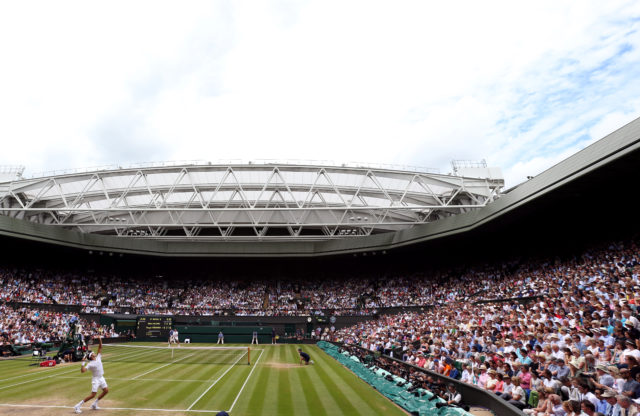 For views like that – we'd have to say yes.