The Azerbaijan Grand Prix rather quickly became one to remember from the Formula One season – and it was old rivals Sebastian Vettel and Lewis Hamilton providing the height of the drama, colliding on two occasions.
With the safety car already out on the track for a third time following a series of incidents, Vettel – who tops the championship F1 standings and is 12 points ahead of Hamilton in second – crashed into the back of the Briton on the exit of turn 16.
Vettel threw his arms up in the air following the collision, before pulling up alongside Hamilton and appearing to deliberately drive into his rival.
"He brake tested me," yelled the German over the team radio. "What the f*** is going on?"
Hamilton then gave his version of events to the Mercedes pit wall. "Vettel literally came alongside me and hit me," he said.
In the end, the result of the collision was a 10 second penalty being handed to Vettel – and similarly to the drivers, the incident has divided opinion among viewers.
Some thought Vettel was in the wrong – and weren't happy with his reaction following the crash.
But Hamilton wasn't entirely in the clear either…
However, British racing driver Paul Di Resta thought the rivalry is what the sport needs.
While others just thought there was going to be some serious beef between the pair after the race – more than there is already, that is.
Vettel eventually crossed the line in fourth place, with Hamilton in fifth. Although the Briton starting in pole, he was forced into an unscheduled pit stop when his headrest came loose.
Red Bull's Daniel Ricciardo went on to win the race.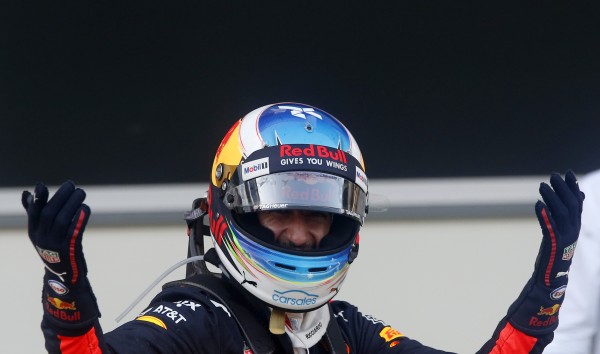 Hamilton's Mercedes team-mate Valtteri Bottas recovered from last place after a first-lap collision with Kimi Raikkonen to pip Lance Stroll on the line and take second spot, with the 18-year-old Williams driver third.