Lionel Messi has signed a contract extension with Barcelona to keep him with the club at least another four years.
The Argentinian has been dazzling the Nou Camp since making his professional debut in 2005 and has gone on to become the club's leading goalscorer with 507 goals in 583 matches.
To celebrate his renewal the club has bombarded Twitter with a series of videos, with the first listing his many attributes.
Messi, who's won eight La Liga titles with Barca since joining the academy as a 13-year-old, scored his first goal for the first team against Albacete in a 2-0 win from a Ronaldinho assist.
He's since gone on to break almost every record out there, including the one for most goals scored in a calendar year. And Barcelona don't want you to forget it.
The 30-year-old managed 37 goals and nine assists in the league last season, and despite scoring 11 times in nine Champions League appearances saw himself fall 11 goals behind that competition's all-time top scorer, Cristiano Ronaldo, who reached 105.
That record won't be the only one on Messi's mind as he prepares for the 2017/18 season, either.
The Barca man has won 30 trophies in his career, seven short of Brazilian Maxwell who holds the record, and will no doubt hope to add to that between now and 2021.
Messi also has the opportunity to break the record for most goals with a single European club. Gerd Muller of Bayern Munich currently holds that record, with 525.
Above all though, and while it's not linked to his club career, the Argentine will no doubt be hoping to add the one major trophy he's not yet won to his cabinet next summer, the World Cup.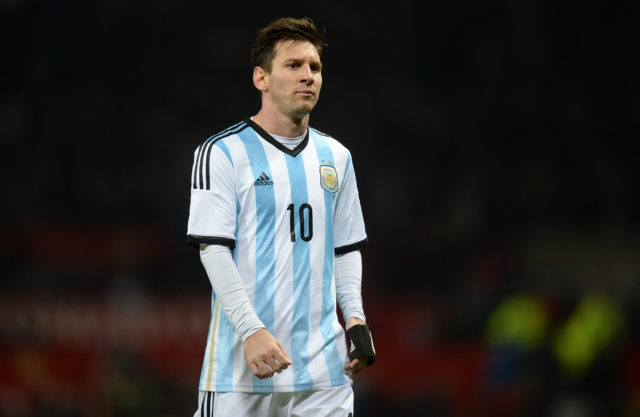 But with a wedding last week and now a new contract, it's shaping up to be a great summer for Barcelona's main man.