Athlone export Ian McLoughlin has called time on his 15-year basketball career. After helping Tradehouse Central Ballincollig gain promotion to the Super League, he has decided it's the right time to walk away.
McLoughlin's basketball journey started when, in the absence of an U19 cup team in Athlone, he was recruited to play for Neptune in the same competition. So began an illustrious career on Leeside.
Encouraged by his U20 Irish team coaches to continue to play at the highest level, McLoughlin chose to attend college at Cork IT and play his club basketball with Neptune. An honest, hard-working player, McLoughlin's electric presence on the court terrorised teams around the country and made him a household name in the Irish basketball world.
Former Neptune team-mate Ger Noonan recalls McLoughlin's arrival to the Cork basketball scene well.
"I still remember watching this pale, skinny, foxy young fella playing hard and being able to dunk with ease. He was very easy to play with and his determination was very evident from early on. He was a great team-mate."
After graduating from CIT he was recruited to play for University of Ulster (UUJ) on scholarship. There, he earned a Master's degree in business and sports management. He played his club basketball with Ulster Elks, but returning to Cork was always on his mind.
Known for his long-range shot and exuberant style, McLoughlin played a key role in Neptune's 2013 Superleague Cup win over UL Eagles.
Mark Scannell was at the helm when Neptune claimed that historic victory. "A very underrated and very committed player," he says of McLoughlin.
"He had some great years in Neptune and during a tough time, he and a few others really kept the show on the road. He was a very important part of the team when we won the cup after 21 years. A great club man off the court and he has done brilliantly in Ballincollig these past few years."
McLoughlin played with Killorglin Basketball club for a spell following a move to Kerry with his wife Máire, a Castleisland native. After three years with Killorglin, providence landed him in the hands of Ballincollig where he has played for the past two seasons.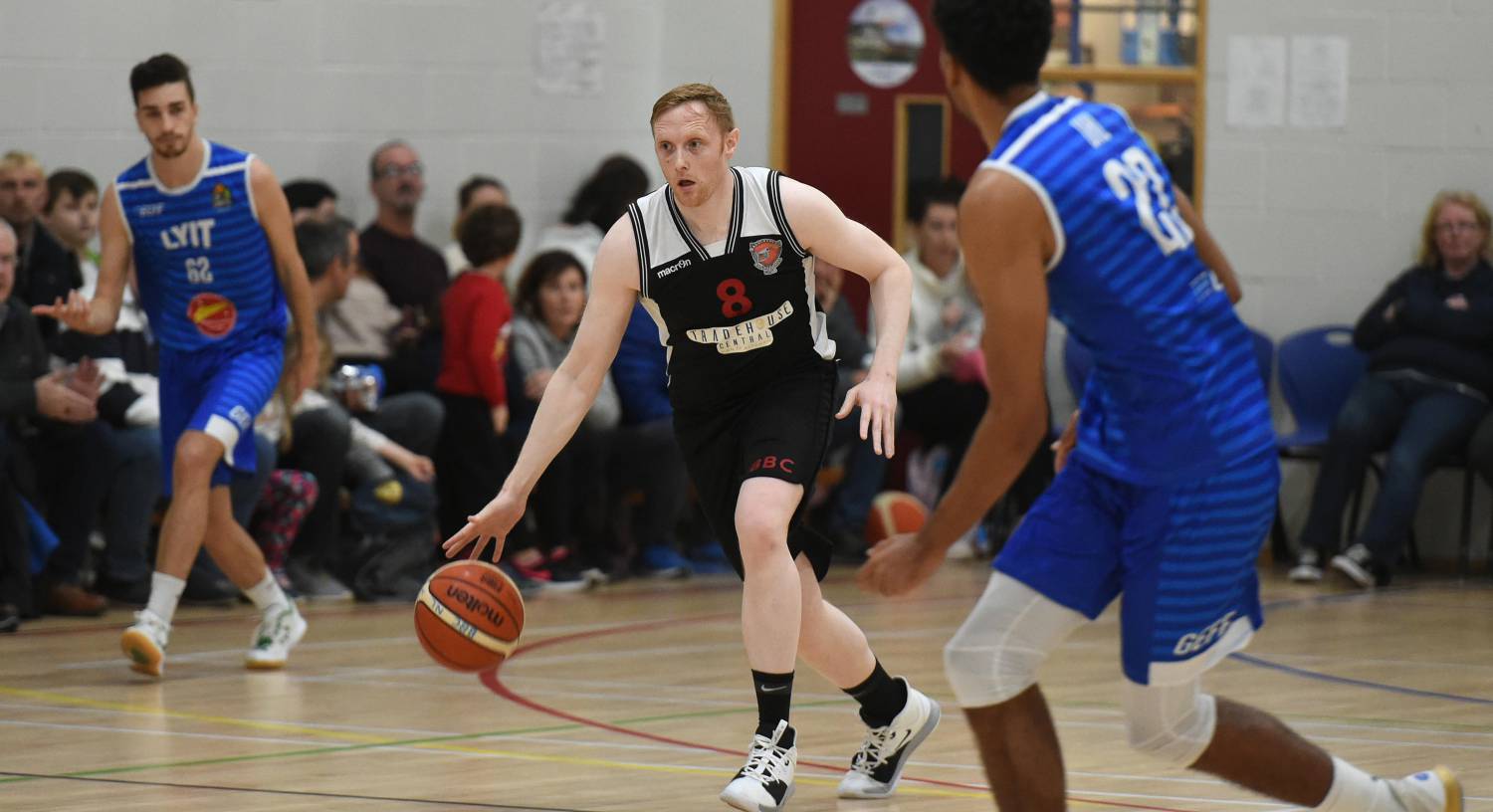 Kieran O'Sullivan, the man behind Ballincollig's swift rise through the ranks was glad to have a player of Ian's capabilities.
"Ian came to Ballincollig at the perfect time, we needed Super League experience and he gave us that and more. We knew the type of player he was would fit our space and pace game. What we didn't know was how well he would fit with the other players on the team. He had huge respect for what the team had achieved to date.
"His relationship with the senior players (Ciaran O' Sullivan, Andre Nation, Jack Kelly) enhanced the togetherness. McLoughlin was never afraid of the big moments, his cup exploits in the final are there to be seen but in the quarter-final against Eanna he was even better. He wanted the big moments.
"He needed that confidence as a young raw kid coming from the midlands and always believed in himself. It's very admirable to maintain that focus and desire. He has basketball smarts and will be a fine coach one day."
While McLoughlin has been part of Ballincollig's roster, they have won two national cups, (2019, 2020) one league title (2020) and this year earned promotion to the Super League. He played a central role in Ballincollig's 2019 cup campaign, scoring 14 points against Eanna in the quarter-final and 17 points in the semi-final against Limerick Celtic. His on-court exploits in the final saw him named MVP, scoring 17 points in their thrilling comeback win over Tolka Rovers.
Looking forward, he has no intention to jump into coaching immediately but hasn't ruled it out dow the line. But right now family comes first.
"I'll take it easy for a while, I have plenty to be doing at home with Millie who's two and a half now so I'll spend a lot more time with her on the weekends when I'd usually be training or playing games. No doubt I'll be bringing her to watch the games which will be good fun."
His wife Máire has been a huge support over the years as have his parents Philip and Mags.
"They have always been my biggest supporters and I can't thank them enough. They've been dragged all over the country to watch my games, but I know they have enjoyed the big wins as much as me.
"The thing I'll miss the most is the dressing room, the bond you get with your team-mates, it's a special place to be, especially when you're winning and you're all buying into the same process it's a good place to be."
From Athlone to Cork, Belfast, Kerry, and Cork again, McLoughlin made his mark over the past 15 years and he has left his No. 8 jersey in a great place for the next generation.
McLoughlin's honour roll: U20 Irish Team (2005), 3 Intervarsity All Star awards, 1 Intervarsity MVP award (2007), Intervarsity Cup winner: University of Ulster, Jordanstown (2009), 1 Superleague Cup: Neptune (2013), 1 League Cup: Killorglin (2017), 2 National Cups: Ballincollig (2019, 2020), 1 National Cup MVP: (2019) 1 league title: Ballincollig (2020).