It's been a couple of months now since Anthony Joshua's stunning victory over Wladimir Klitschko, and the heavyweight champion's next opponent looks like he's lined up.
Promoter Eddie Hearn has been working to get AJ's next fight confirmed, and seemed to state a rematch with the Ukrainian was pretty much a done deal.
"I feel like it's Wladimir Klitschko," he told Sky Sports. "The situation is the fight is happening unless we are told otherwise by Bernd Boente and Wladimir Klitschko, who have a meeting this week."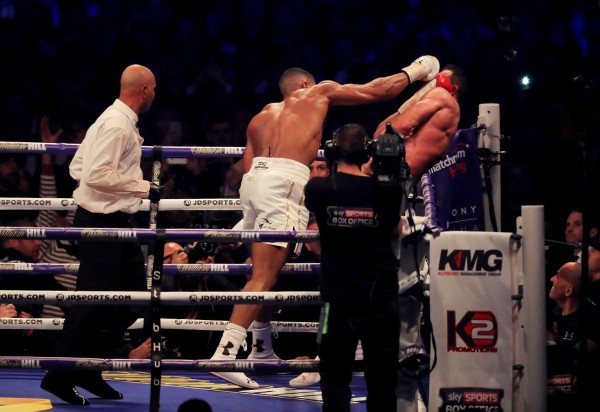 The decision is in Klitschko and his manager's hands, but Hearn expects a rematch for Joshua's WBA super and IBF titles.
Nigeria, Dubai, America and Cardiff are being looked at to potentially host the bout, but even if Klitschko chooses not to fight AJ again Hearn has another fighter in mind – mandatory IBF challenger Kubrat Pulev.
Hearn said: "We can't not fight Pulev, he's not going to go away and we're not looking to shirk that fight.
"If we don't fight Klitschko, the Pulev fight will 100 per cent be next. If we do fight Klitschko, the Pulev fight will 100 per cent be next after that. I think the IBF know that."
It looks like we'll see AJ back in the ring before long.