The world of tennis is used to seeing great rivalries such as Roger Federer v Rafael Nadal, but Andy Murray and Nick Kyrgios are demonstrating the sport can produce great friendships too.
Murray and Kyrgios were in Cincinnati, Ohio, ahead of a Masters 1000 tournament when the three-time major winner invited the Australian to a theme park through the magic of Instagram.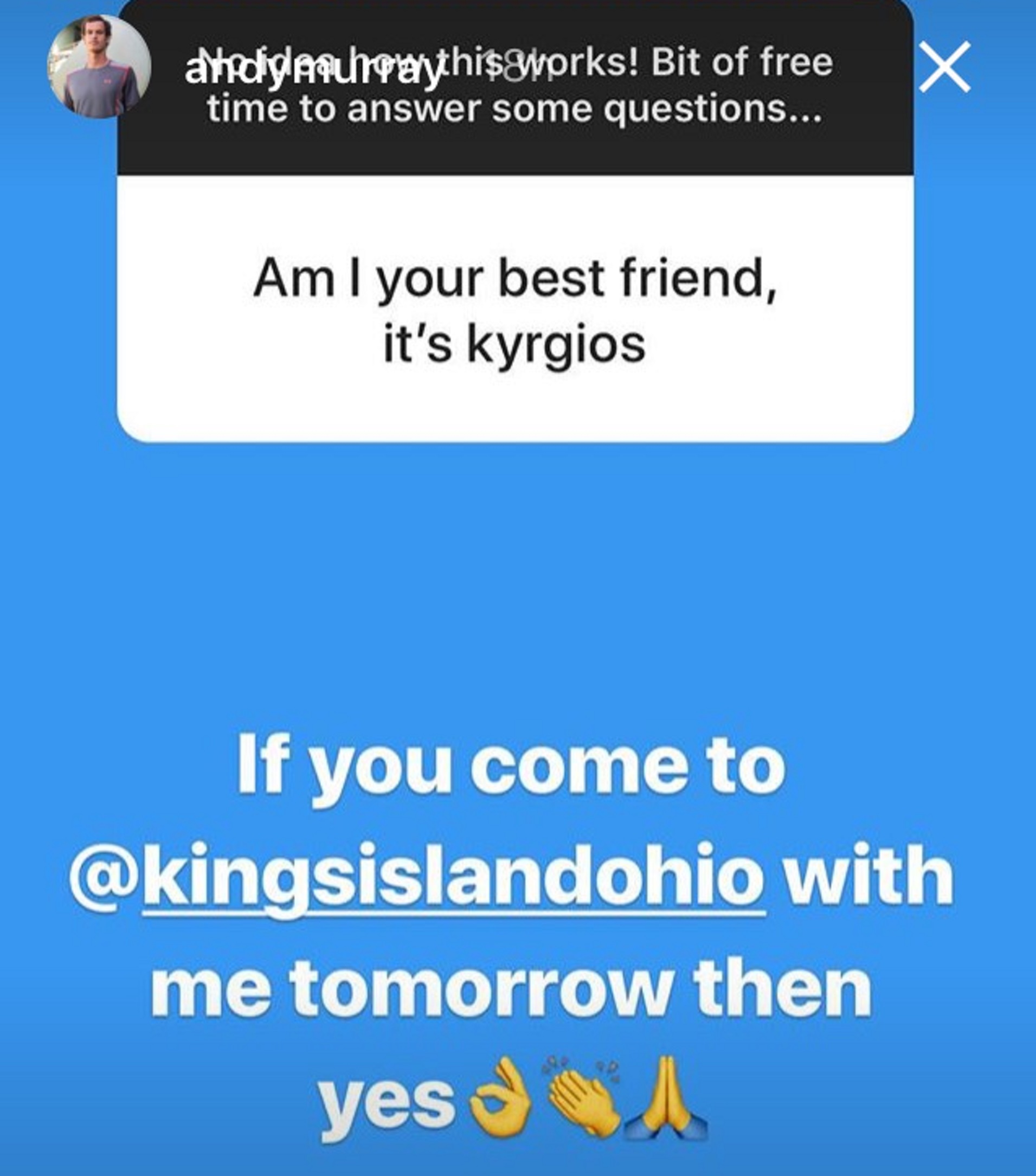 Kyrgios accepted the invitation and what resulted was a magnificent video of two of the world's best tennis players going a bit giddy on a roller coaster.
Murray seems somewhat different when he's not battling for a major title.
The pair faced one another on the court at the Queen's Club Championship earlier in the summer, where the 23-year-old beat the Brit 2-6 7-6 7-5.
While they clearly produce great matches in the athletic sphere, that's clearly not getting in the way of a blossoming friendship.
A formidable doubles team.
- Press Association