As property prices continue to skyrocket, Eve Kelliher takes a look at how to longterm tenants can personalise any space.
Many of us have faced this dilemma: Under pressure to find vaguely suitable rental accommodation (or, these days, any rental accommodation at all) even the "it'll do" option morphs into a must-have. The promise to ourselves being, of course, that it will be a temporary solution.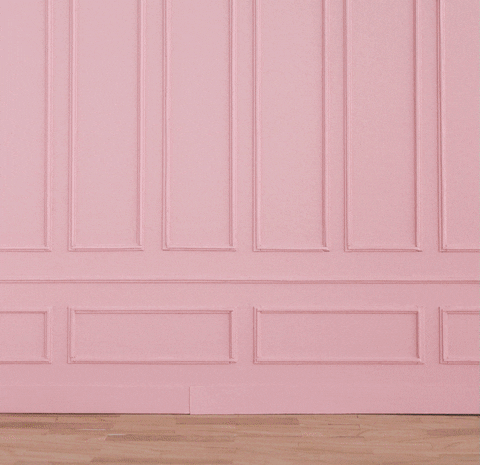 But would-be tenants nowadays must make herculean efforts and pretty much tap-dance into an audition-like situation. Scenes that resemble TV talent shows unfold in towns and cities across the land.
Prospective renters anxiously await a decision (in a process that can sometimes take days) as to whether a landlord, landlady or agent has selected them from the ranks of sometimes hundreds of hopefuls (cash, all requisite documents, and sheaves of references clutched in their hands).
Rental property secured, many tenants promise themselves that this will be a temporary solution — only to spend decades and even raise families in borrowed accommodation, as property prices just keep skyrocketing.
And if finding the elusive rental property can be a Rumpelstiltskin-like task, so too is turning the decor into something you can face returning to after a day at the office. So how can you spin the straw into interiors gold?
While we renters may not be replacing that bathroom suite or kitchen any time soon, the good news is, with imagination and savvy shopping, there's plenty we can do to make almost any space feel like home.
ADD COLOUR
Rather than focus on décor, colour is an easy way to infuse your home with personality, according to the interiors experts at Made.com.
But step away from that paintbrush before you even think of daubing your walls — because of course this is not always an option if you're renting.
Instead, consider adding colour accents with your furniture and soft furnishings — so that's a big Simon Cowell-esqe yes to a sunflower-yellow armchair or that wardrobe painted in a pulsating purple.
For the less flamboyant and more cautious (or commitment-phobic), think in terms of neutral furnishings and strategically fling a few statement cushions or avibrant throw their way.
PLAYING WITH FIRE
Make your fireplace a feature. Old fireplaces are often boarded over or have been stripped down. Fill these gaps with characterful logs, either completely stacked up to fill the space or even resting in a fire basket.
Made.com advises the following for a fireplace with a nice surround: Place a large statement light in front of it to act as a design distraction while offering a gentle source of light.
EXTEND OPTIONS
Photographs and books instantly add a homely feel but you will need pieces to let you display them. Enter freestanding, flexible storage — the renter's best friend. It requires no attachment to walls (and therefore no holes to upset landlords).
Made.com advises you choose modular pieces which you can add to or reconfigure as your needs change. They can be rearranged to fit a future home when the time comes to move on.
PLANT POWER
Plants and flowers are an easy way to add character and personality to any space. Take a look at succulents and retro ferns, cheese plants, and fiddle-leaf figs.
If you've got limited surface space try out some equally on-trend macramé hanging planters instead, advises Made.com
HOME OFFICES
For freelancers and flexible workers, a dedicated workspace is an ideal way to get organised and separate work from home life. Customisable pieces such as a pegboard will allow you to keep tools and stationery to hand.
Ensure you have a good task light, and get into the habit of tidying up when it's time to clock off every day, so work detritus doesn't spill into your living space.
ART ATTACK
Who doesn't love completing a room with a favourite piece of art? But some landlords fail to see it that way, unfortunately, banning tenants from peppering the walls with pockmarks.
But why not eschew frames altogether? Suspending prints from a vintage wooden clothes hanger or bulldog clip only requires a small picture pin (see if there's any already lurking in your walls), advises Made.com.
Alternatively, simply Blu Tack your print to the wall and create a border around it using decorative Washi tape.
FUNK UP FLOORS
You probably won't be replacing that dodgy laminate or ugly carpet so rugs are your best option here. Go for the largest you can afford, so covering as much of the offending floor as possible.
Then, when the time comes to move on, you can simply roll them up and take them with you.
DOUBLE DUTY
If space is limited, whatever fills it should work hard to justify its place. Multi-functioning items can include foldable dining tables or sleek sofa beds, so you can reconfigure the space to meet your changing requirements on a daily basis.
Also use items outside of their intended purpose: A chair or stool makes a quirky yet practical nightstand, according to Made.com. (Don't use that chair as overflow wardrobe space — something I have never done, or almost never...)
My favourite double-duty discovery is a string of fairy lights from IKEA. Draped over the headboard, these little bulbs don't merely twinkle but offer surprisingly strong light, so moonlighting as a bedside lamp. They can also be switched on and off without my having to make the dreaded leap out of the leaba — result!