Author Louise Doughty, whose novel Apple Tree Yard was made into a hit BBC TV series, has just brought out her ninth novel, Platform Seven, a chilling tale narrated by the ghost of a woman who met her death on the eponymous platform at Peterborough Railway Station.
And that's despite Doughty, 56, not believing in ghosts. "I believe they are real for people who believe in them," she muses. "If you want to believe in something strongly enough, you can manifest it."
We caught up with her to discuss the books that have inspired her, and those that are on her 'to read' list…
What are you reading now?
"I've just finished Nathan Filer's book The Heartland: Finding and Losing Schizophrenia (Faber & Faber).
He's a former mental health nurse as well as an award-winning novelist, and that's a really interesting book about mental health and the way we view it in this country."
What's on your list to read next?"There's a terrific writer called Nikesh Shukla who has published a YA book called The Boxer (Hodder Children's Books) – I really want to read that.
"It's about a young man going through a boxing match after a racist attack. I'm really interested in trying to read outside my own box a bit more because historically it's very easy to default to reading writers who look like us – same gender, same race.
"I still haven't read Kate Atkinson's Transcription (Black Swan), which is on my list.
"I really want to read Bernardine Evaristo's Girl, Woman, Other (Hamish Hamilton), which is on the Booker longlist.
"And very soon I will be reading Elif Shafak's 10 Minutes 38 Seconds In This Strange World (Viking), also on the Booker longlist. I love her work."
Name a book you've read more than once?
"Is it really boring to say Wuthering Heights? That's probably my favourite classic because that's a book that changes according to what age you read it.
"You read it possibly one way as a young woman believing in the existence of Heathcliff, and as a mature person you read it quite differently."
What was your favourite childhood book?
"Probably A Wizard Of Earthsea books by Ursula Le Guin and the Narnia books. I was big in to fantasy and lots of hiding in wardrobes, hoping I'd get through to Narnia.
"And they are great adventure stories as well for kids.
"When you grow up in a small town in the East Midlands [Doughty was brought up in Rutland], you really do want to believe that Narnia exists, take it from me."
Fiction or non-fiction?
"It depends on what phase of my own writing I'm in.
"So when I'm doing a first draft, I will tend to read a lot of non-fiction that is relevant to the book I'm writing.
"Then, when I'm between novels or am re-writing and thinking about style, I'll read more fiction to get back into the language of fiction."
Crime or romance?
"Crime. I can't bear romance. Every time I try I start whinnying like a particularly nervous filly at a high fence.
"I'm not a romantic sort of person."
What's your favourite place to read?
"In a garden, on a rug, on a sunny day."
Are there any books you've never managed to finish?
"Crikey, that's a long list! At the risk of making a lot of enemies, an awful lot of Henry James."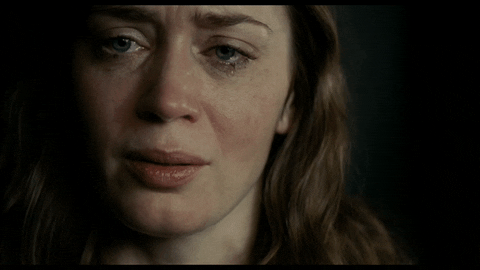 What book did you think was better than the film adaptation?
"That's quite hard. The Girl On The Train by Paula Hawkins (Doubleday) was a lot better than the film.
"The film had its moments, but it was a mistake to do multiple point of view in a film.
"It's just such a hard one to pull off, whereas the multiple point of view in the novel works really well."
Who is the literary character you relate to the most?
"I quite like the feistiness of Cathy in Wuthering Heights, but a lot of those Brontë heroines as a rule are women who have one foot in a kind of middle class life, but are really struggling financially, are not fashionable or beautiful, and are really fighting to be heard and fighting to make their own way in the world.
"Those are the women I identify with."
Platform Seven by Louise Doughty is published by Faber & Faber. Available now.