Sustainability is a hot topic right now – and it's starting to make a splash in the drinks world too, with sustainable serves (which means pushing the boundaries and applying eco-friendly principles behind the bar in a bid to reduce waste) cropping up more and more.
To encourage the sustainable cocktail movement, glamorous London hotspot Sexy Fish have created a cocktail menu that uses no perishables, with citrus, herbs and garnishes replaced with a homemade range of tinctures, distillates, cordials, syrups and shrubs.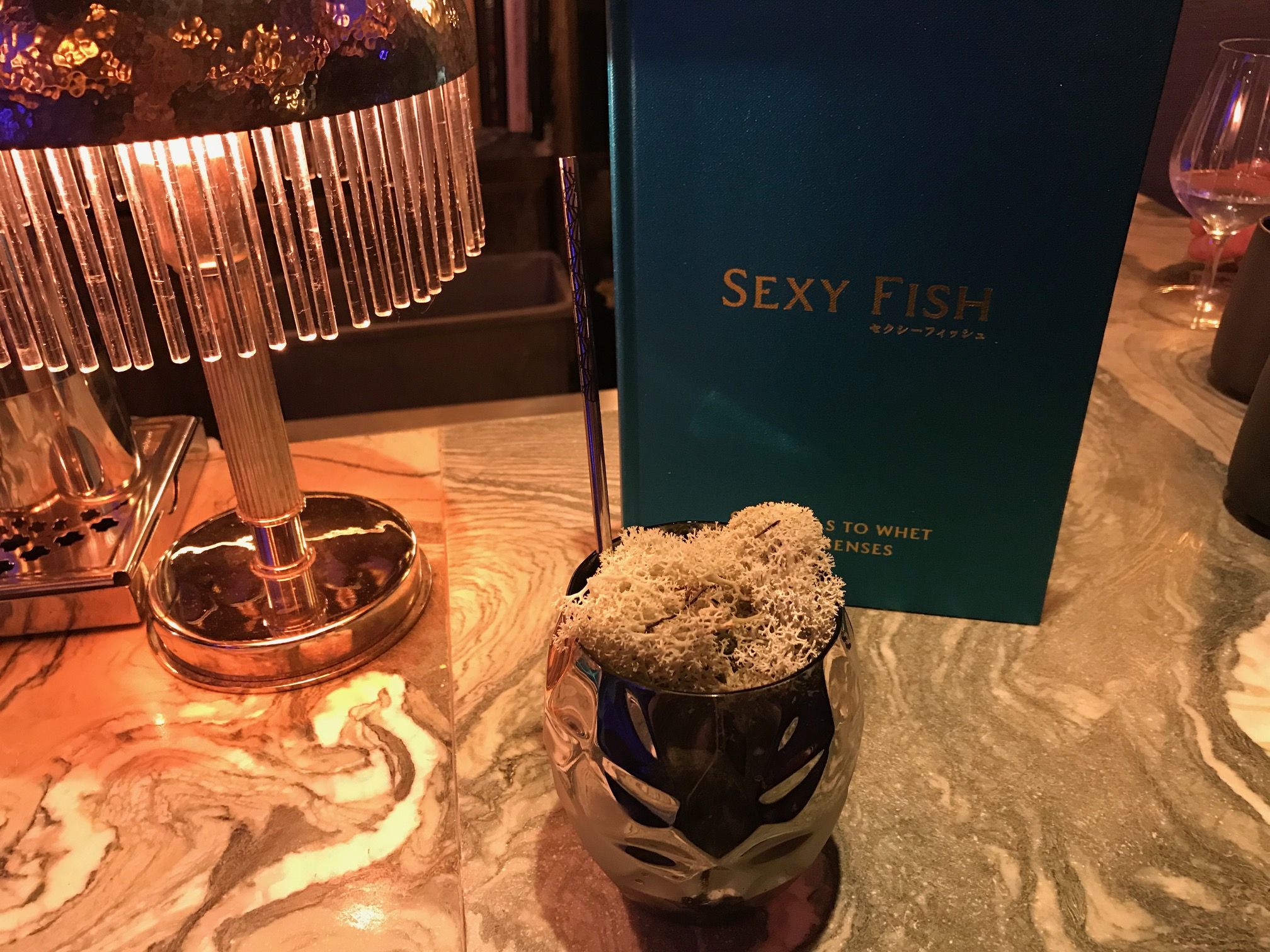 It's taken more than 10 months for six expert mixologists to dream up the 21 new serves, with each ingredient adding depth of flavour and balance, while retaining the sense of luxury that Sexy Fish is famous for.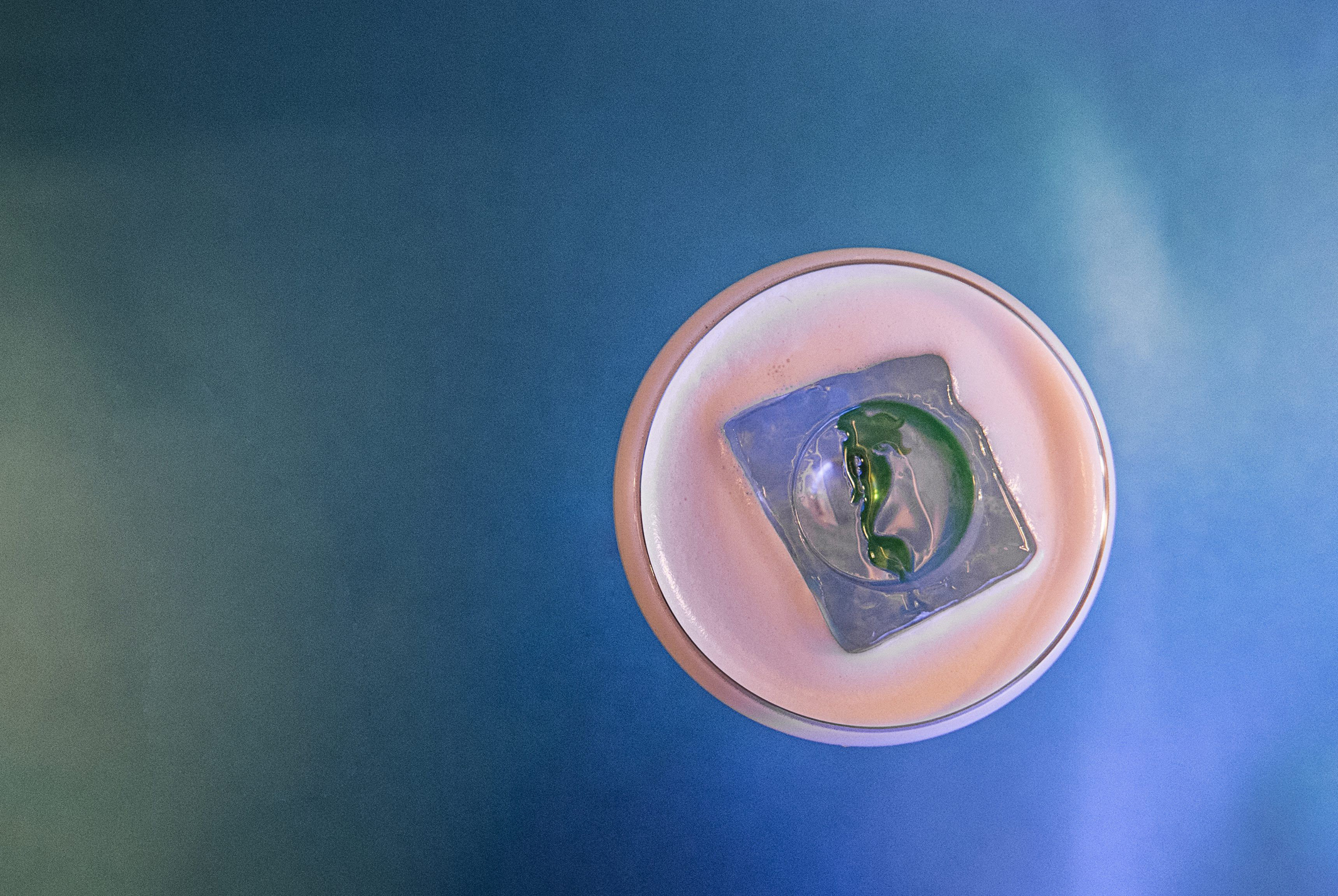 And with names such as 'Diamonds for Justice', 'Scantily Clad Martini', 'Siren's Call' and 'Golden Riviera' – the list goes on – who could resist?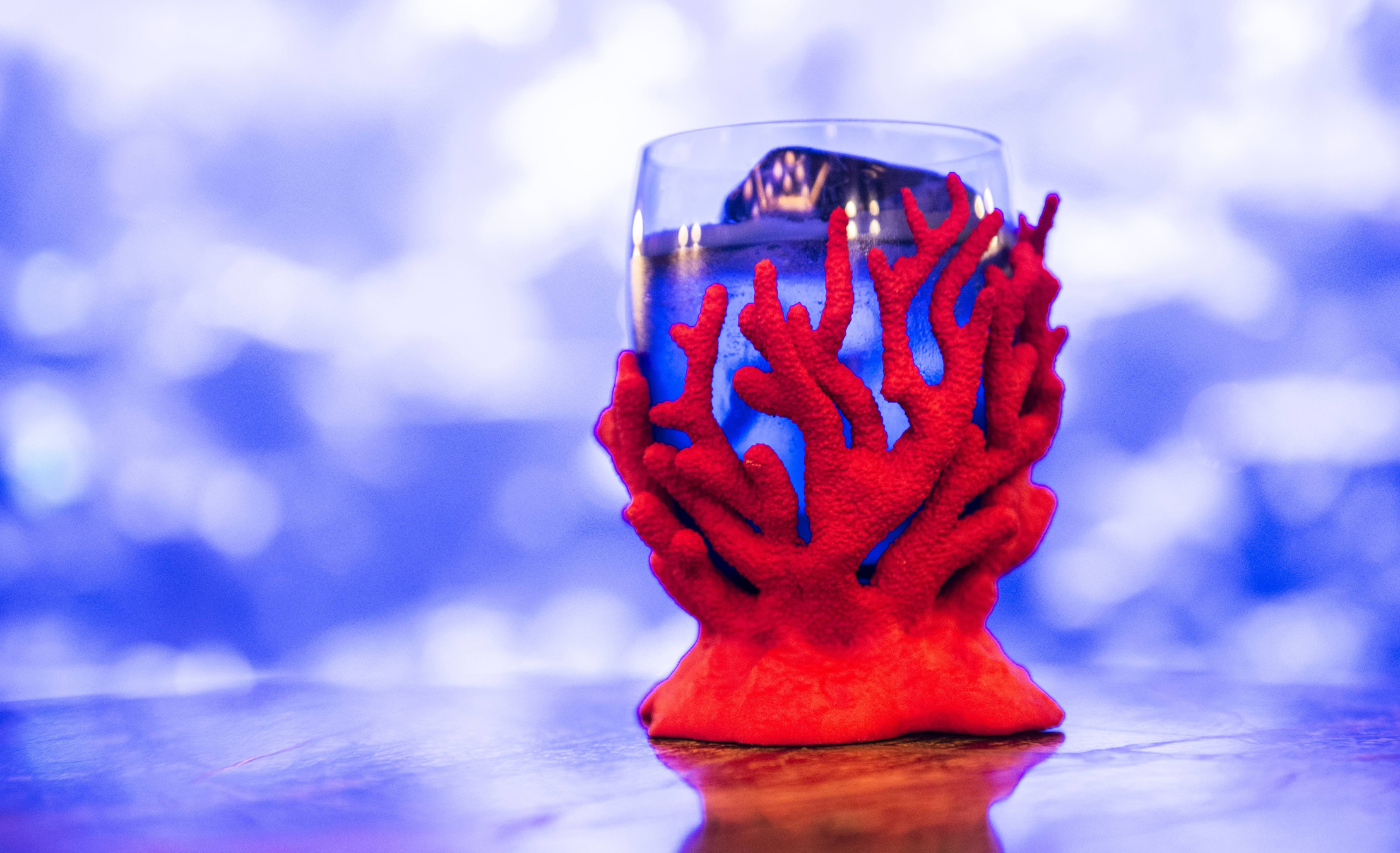 Each distinct serve, from the simple to the challenging, comes in a unique vessel (we love the red coral Neonach receptacle, which is available to purchase), and guests are encouraged to recreate them at home. To do this, you can snap up a copy of Cocktails To Whet Your Senses, their accompanying recipe book. Designed to remove the mystery behind the drinks, each recipe comes with a strength key, flavour map, difficulty stars, and a stockist list at the back for bought ingredients – clever, eh?
Here's one to whet your senses right now…
Monolith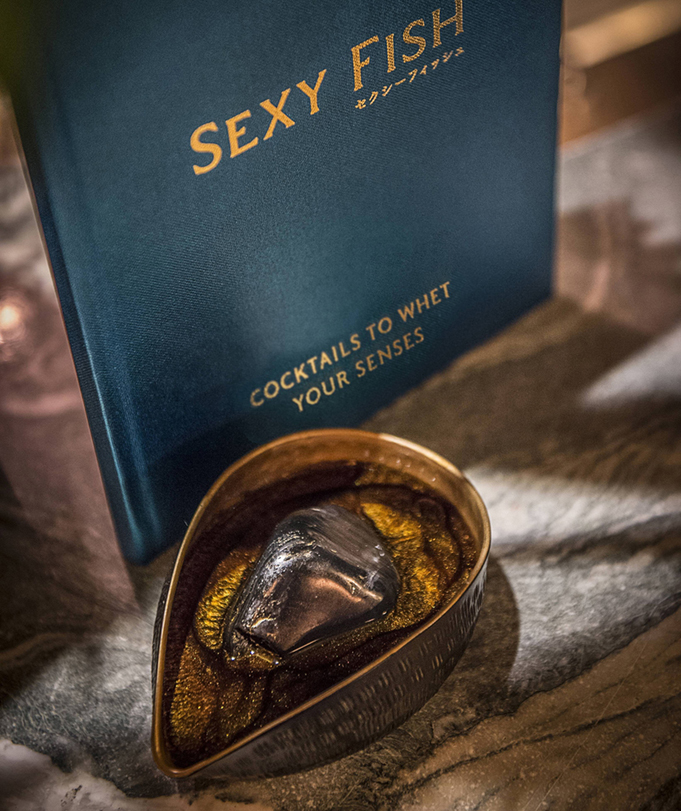 Flavour Notes: Dark & floral
Difficulty: 2 out of 5
Ingredients: 50ml Ron Zacapa 23 rum, 5ml thyme & camomile syrup, 5ml balsamic reduction, 2 dashes rosemary bitters, 2 dashes lavender bitters, gold dust (edible lustre powder in gold)
Thyme & camomile syrup: 500ml water, 15g thyme, 10g camomile tea, 1kg sugar
Balsamic reduction: 500ml water, 150g Sosa balsamic vinegar powder, 10g sea salt
Preparation: Bring the water and thyme to the boil in a saucepan, add the camomile tea and simmer for five minutes. Stir in the sugar until it's dissolved completely. Filter and allow to cool.
For the balsamic reduction: Bring the water to the boil in a pan, add the other ingredients and stir until they have dissolved.
Method: Stir all the ingredients gently on ice, strain into the signature serve over a frozen pebble and sprinkle with gold dust.
Bartender's tip: Chilled stones are a great way to chill your cocktail without diluting the mix with melting ice. Use non-porous stones, wash them and keep them in your freezer before use. They provide a wonderful wow factor too!
The Cocktails To Whet Your Senses'cocktail book is available to purchase for £15, along with the glassware, from Sexy Fish, Mayfair, London (sexyfish.com).