The airport stopover is, in most quarters, overwhelmingly reviled. From the endless queuing to the soulless, whitewashed corridors, it's a ghastly grind you put up with for the sake of your holidays – to be endured not enjoyed.
We think this is wholly unfair. Here's why every airport stopover should be treasured, and we should all do a mini-fist bump when we that see our flight is delayed…
1. It is genuine free time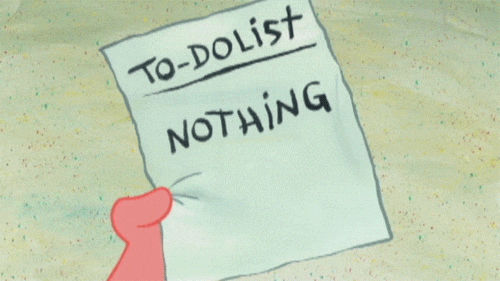 It's a rare enough thing – time that is wholly, completely, and entirely your own. Life very rarely just stops – even on the laziest Sunday there's meals to make and semblances of normality to maintain – but at the airport you're suspended in stopover stasis, tasked merely with existing until your flight.
Assuming you're not jet lagged into oblivion, it can be rather therapeutic.
2. Airports really aren't that bad anymore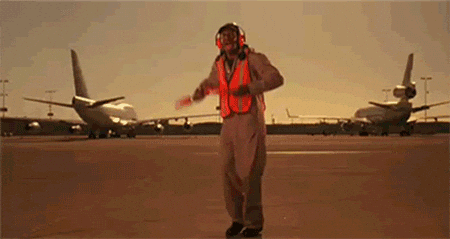 There was a time – a time before online check-in, mobile internet and ergonomic luggage – when negotiating an airport was like navigating the Crystal Maze. Now you can swan up with your digital boarding pass stowed securely in your pocket, and breeze through security while checking the football scores on your phone.
Most people think they hate airports far more than they actually do, because nowadays the bark is far worse than the bite.
3. There's a strange romance to airports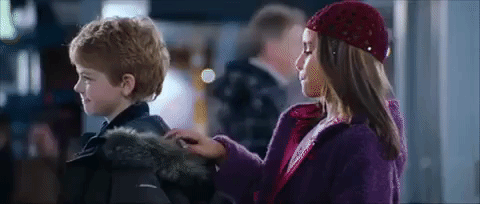 Everyone is in transit, nothing is constant, and hellos and goodbyes abound. The people-watching is world class, and nowhere is it easier to see life's great tapestry unfold before you, without having to play an active part.
Consider the final scene of Love Actually, or, for a more cynical take, the first scene of Dogma.
4. It's an open invitation to spend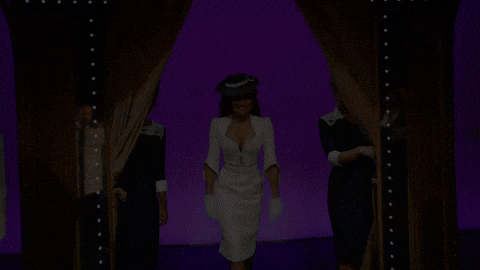 You have literally no option but to enjoy a guilt-free meal at your preferred eatery, and then window shop til you drop.
Don't even get us started on duty free.
5. It's a relief from the plane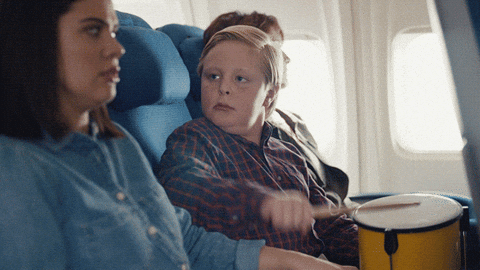 Airports themselves are harmless – the problem is the company they keep.
For those in economy planes are claustrophobic tin cans of misery, complete with abysmal legroom, screaming children, and the age-old tussle over the armrest. Stopovers are oases of tranquillity, and you should enjoy them while you can.
6. Some airports are straight up awesome
Munich Airport has an ice rink; Vancouver Airport has an aquarium; San Francisco Airport has a yoga room; and Hamad International Airport in Qatar has a 25 metre public pool with coloured spotlights and a jacuzzi.
All pale in comparison to Changi Airport in Singapore. Think four storey slide, rooftop pool, butterfly garden… the list goes on.
7. Who even knows what time zone you're in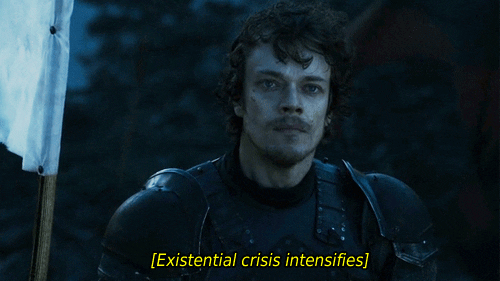 Your watch says one thing, your ticket says another, and neither of them match up with the clock on the wall. Sometimes it's nice to be reminded just how arbitrary life can be.
8. Sleeping in an airport is a rite of passage
We know, you backpacked around Asia in a tie-dye shirt and jeggings, you probably got a horrible dietary ailment, and you're down to your last pair of underpants. It all counts for nothing if you didn't endure a sleepless night on an airport bench on the way home.
9. Most of the world's viral videos are made in airports
A stag party pretending to row down an autowalk, a stranded backpacker dabbing in WHSmith, and a lonesome traveller lip syncing "All By Myself" in a deserted Las Vegas International in the middle of the night.
Switch your phone to selfie mode – your five minutes of fame await.