Sitting in the main square of Paphos' upper town, Ktima, sipping on an ice-cold frappe and watching a group of kids displaying their judo skills surrounded by their adoring families, I feel a world away from the bars and souvenir shops of the lower town.
Hours earlier, wandering through the acres of ancient monuments at the city's Archaeological Park five minutes after it opened, accompanied only by the occasional lizard and the sound of birdsong, I'd had the same thought.
Paphos is best known to visitors as a destination for year-round sunshine – a short-haul opportunity to fly south, soak up some rays and squeeze in some beach time.
But the ancient capital of Cyprus is also chock-full of ancient history and a thriving cultural scene that ramped up to a frenzy since the city was named Capital of Culture in 2017, along with Aarhus in Denmark.
Rich in Hellenistic, Byzantine and Roman remains that reflect Paphos' position at the meeting point of East and West, it's also bursting with interactive art exhibitions, opera performances and community projects.
Here's how to find a perfect balance between culture and relaxation in this Mediterranean gem…
1. Uncover Roman history at the Archaeological Park
Ironically sited in the Nea Pafos or 'New Paphos' section of the city, the
Archaeological Park contains sites and monuments dating back to the Middle Ages, but its main draw for tourists is the House of Dionysos.
Built by the Romans, what remains now are beautifully preserved mosaic floors covered in mythical scenes from Greek legend, including Echo and Narcissus, and Apollo and Daphne.
They were hidden from sight until the 1970s after an earthquake struck in the 4th century AD.
Price: €4.50
2. Visit the resting place of Paphos' ancient bigwigs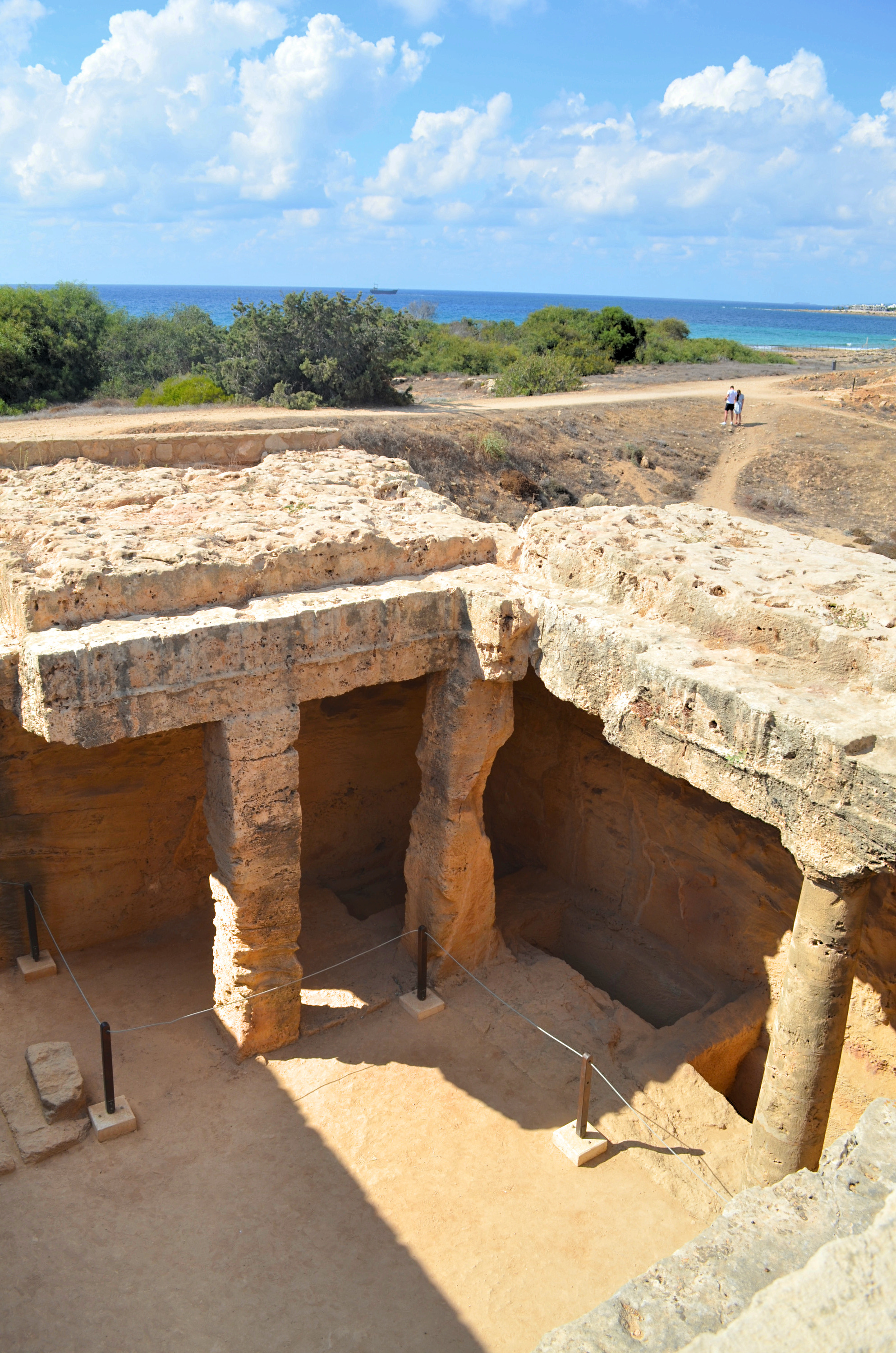 Carved out of solid rock, necropolis The Tombs of the Kings housed the bodies of the rich and powerful from the 4th century BC up to the 3rd century AD.
The huge site is home to dozens of excavated burial chambers and an astonishing degree of grandeur – and more tombs are still being uncovered by archaeologists.
Price: €2.50
3. Brunch like a (young, hip) local
After all that history, it's time for a dose of 21st century living, and Paphos' buzziest daytime dining spot is Omikron Brunch, in Ktima, or the market area.
Packed at the weekends with young Cypriot families and groups of 20-somethings, it serves up the likes of Nutella or red velvet pancakes, Croque Madames and fresh smoothies on the shady terrace of a converted Ktima house, a few minutes walk from more touristy areas.
Price: Pancakes €6.70, 6, sandwiches from €8.50, smoothies from €3.50/. Find it at 25 Martiou (00 357 2695 5965).
4. Learn a traditional Cypriot craft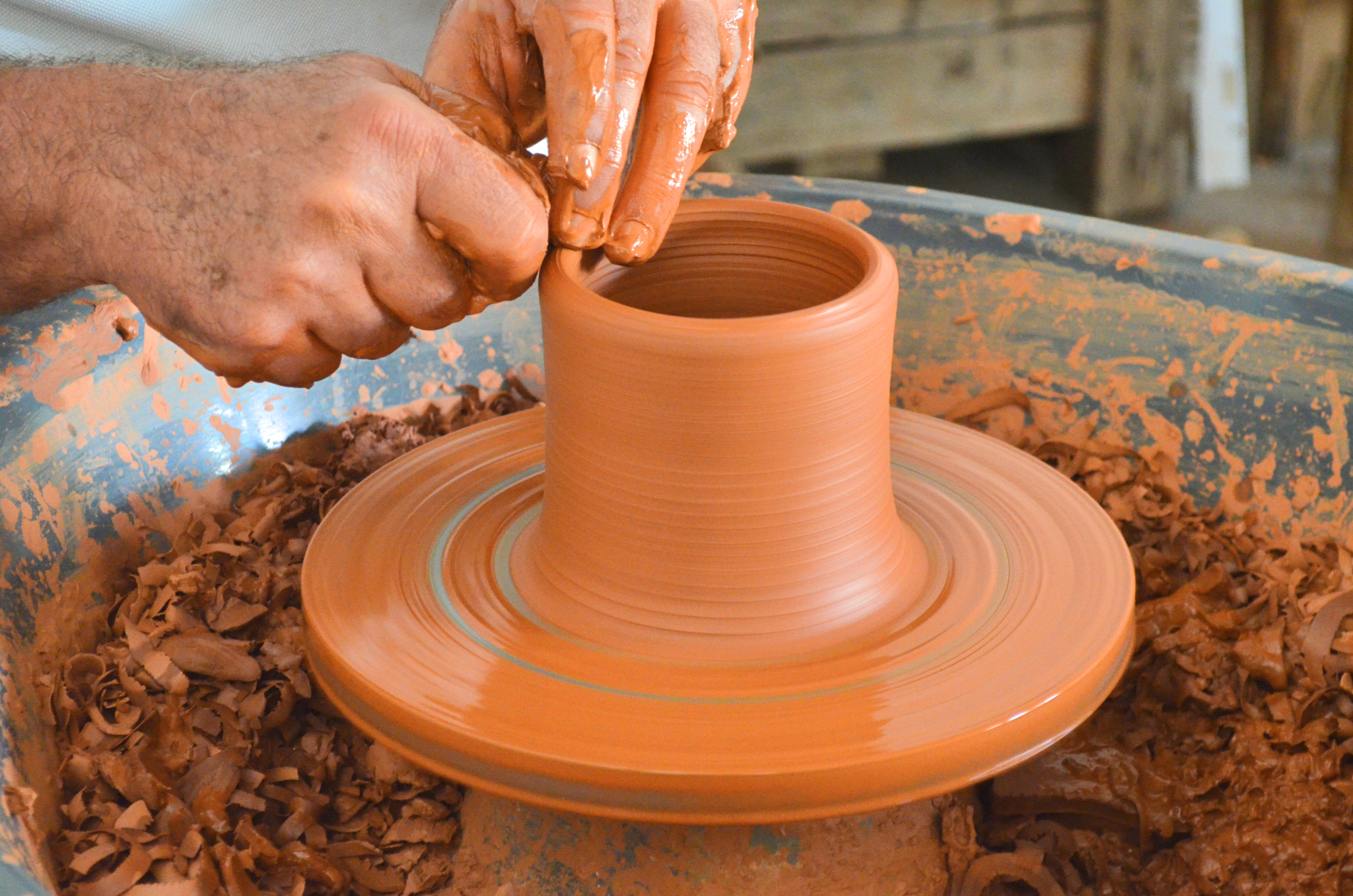 Packed to the rafters with locally made products produced by artisans and craftspeople from the local area, The Place, tucked away on a side street in Ktima, sells everything from olives and jams to baskets, woodwork and handmade leather sandals.
And if you're less of a shopper and more of a participator, potter Costas Hadjigeorgiou can be found behind his wheel every day in the cute cafe attached, giving free pottery demonstrations – and letting visitors create their own masterpiece.
Price: Pottery lessons are free.
5. Embrace beach life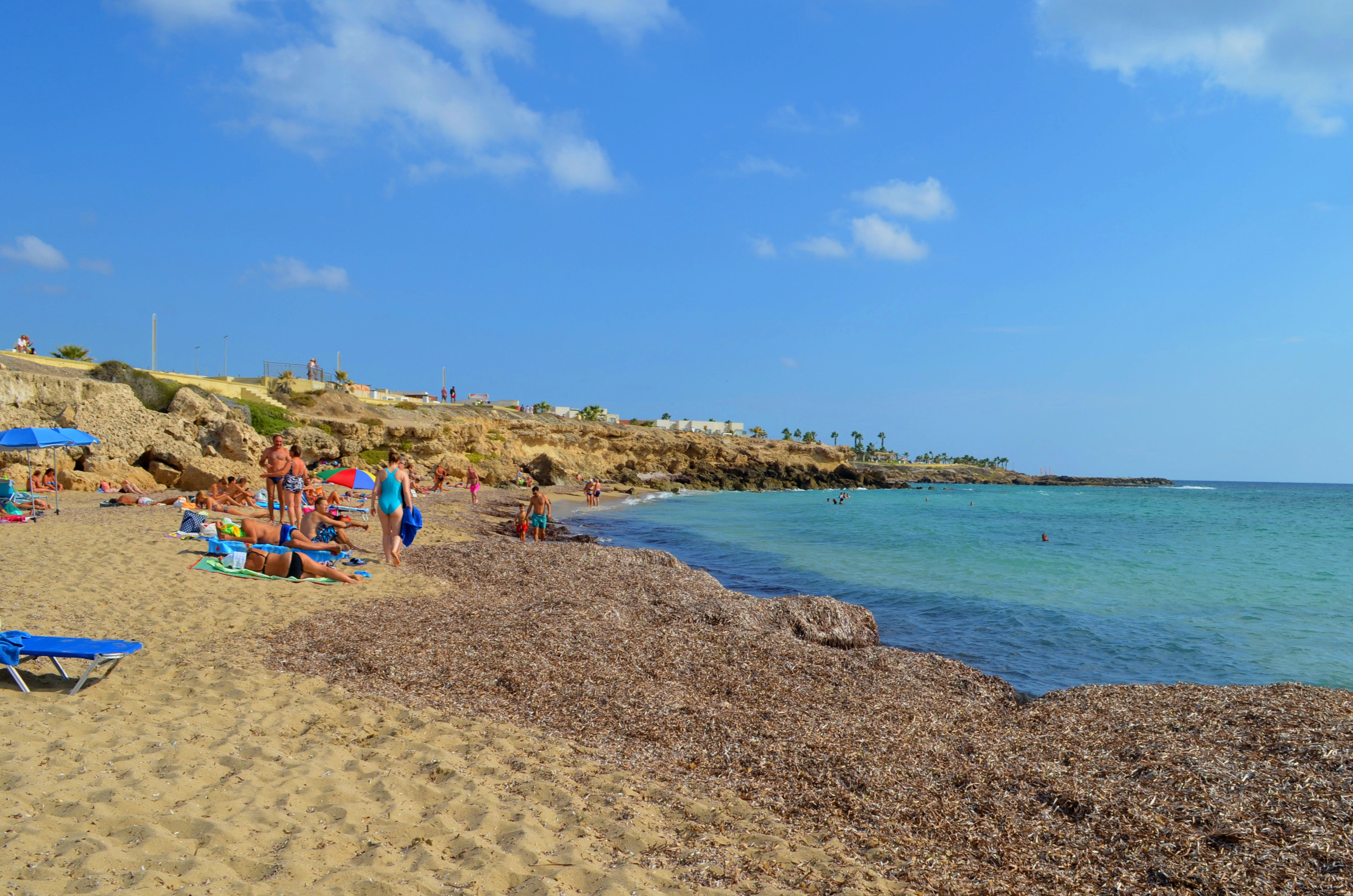 A blue flag beach in central Paphos? With lifeguards, toilet and shower facilities and free parking? Yes on all counts.
The coast around Paphos is packed with beautiful beaches, but the big advantage of SODAP, named after a local wine producer (and officially and less catchily known as Pachyammos 1 Beach) is its convenience; you can use a spare hour between sightseeing to catch some rays, but it's less crowded than the neighbouring Paphos Municipal Beach.
Price: €2.50 for each sunbed and an additional €2.50 for an umbrella
6. Enjoy a sundowner at the Sea Caves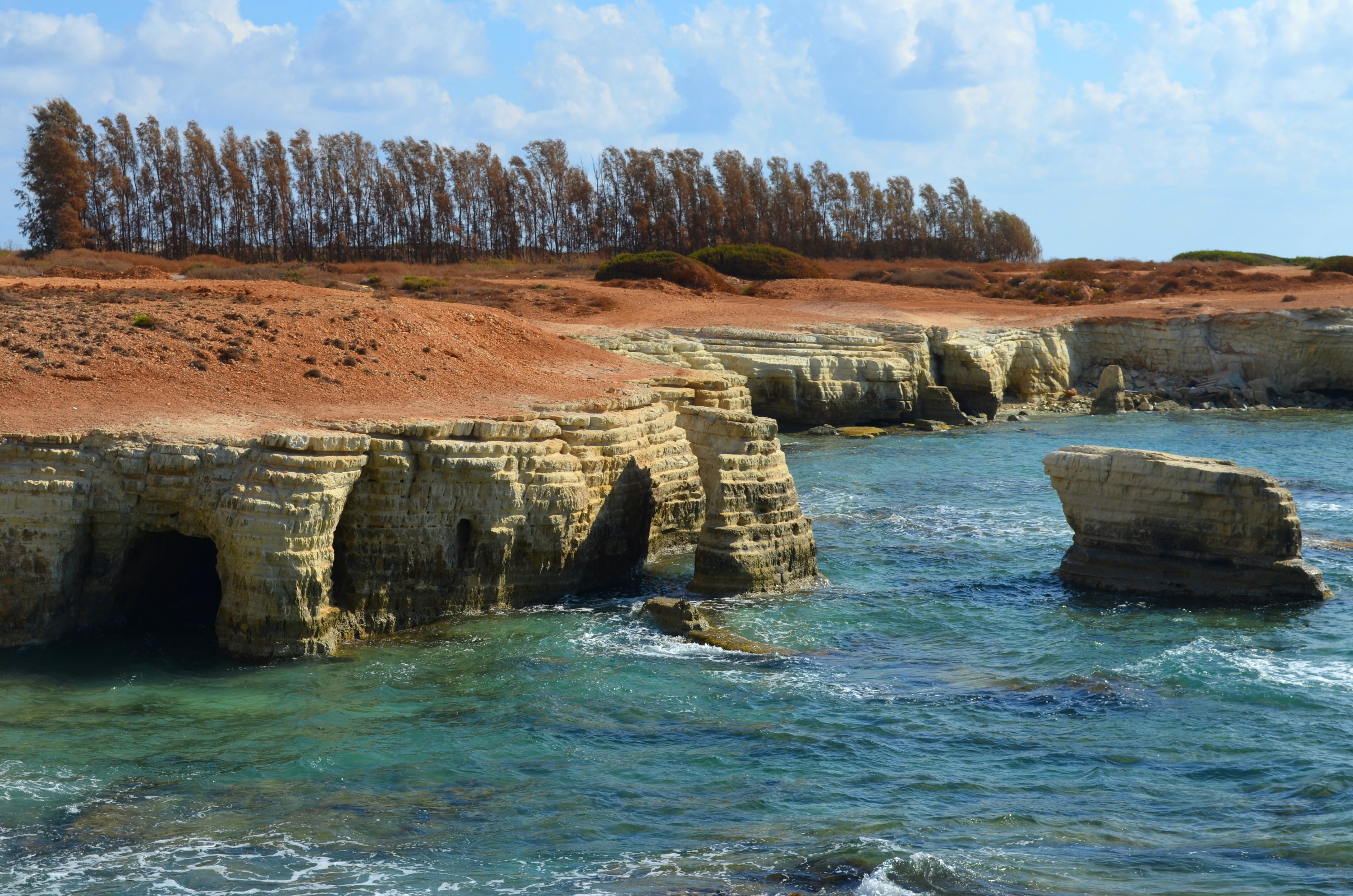 A 20-minute drive from central Paphos, down a country road lined with banana plantations, hidden gem Oniro By The Sea offers up cocktails, food and a prime sunset view, featuring the wreck of freighter The Edro III.
It ran aground in stormy weather in 2011 and now adds a distinctive feature to the already stunning rugged coastline known as the Sea Caves area.
Prices: Sandwiches and salads from €7, main courses from €10, cocktails from €6. More info here.
7. Absorb some Greek mythology at the Sanctuary of Aphrodite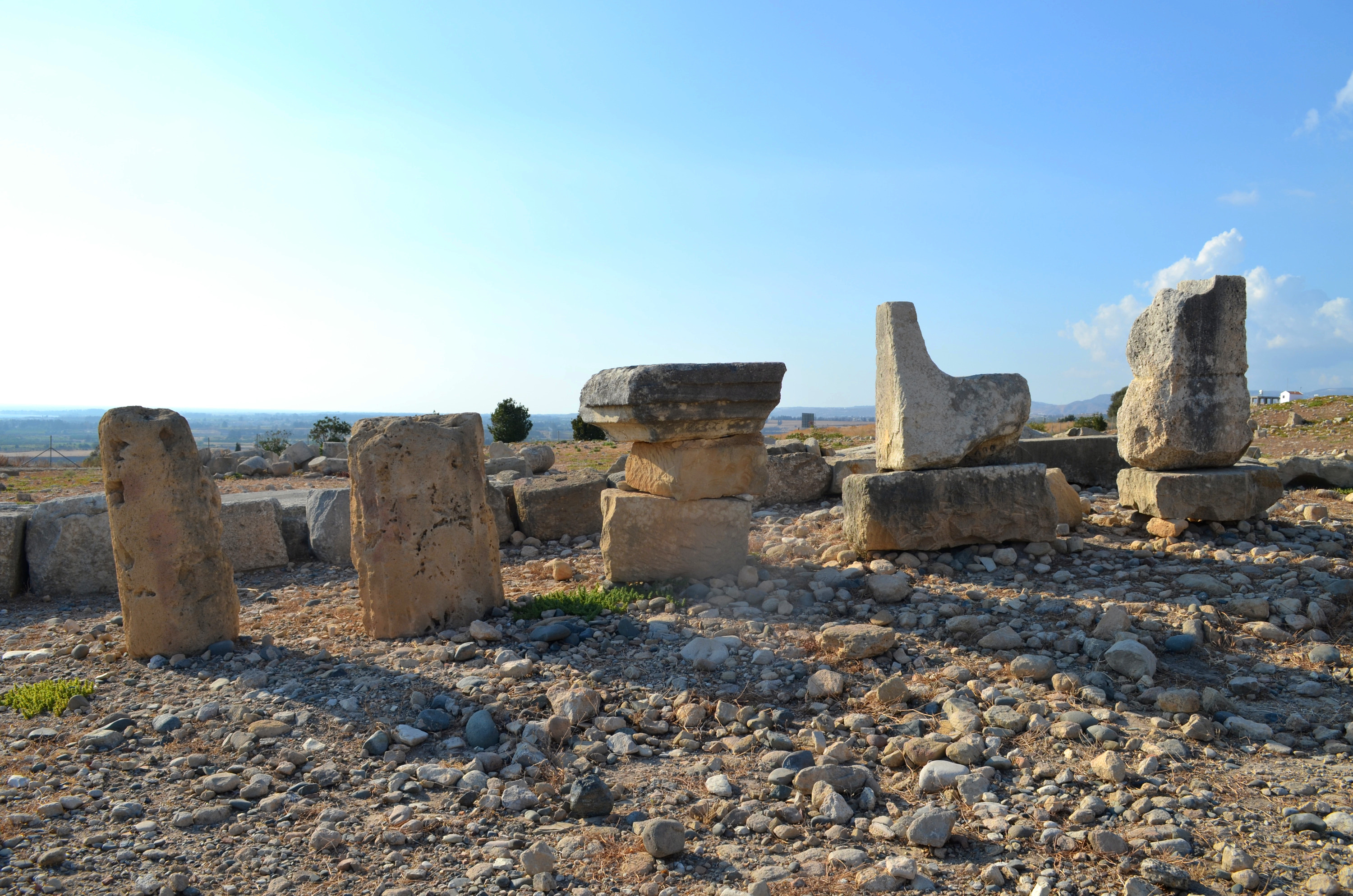 Always assumed the Greek Goddess of Love was, well, Greek? The Cypriots argue otherwise, claiming she was born from the foam of the sea off the coast of Paphos. You can see what's known as the Rock of Aphrodite on the coast between Limassol and Paphos, and learn more about the cult of Aphrodite and the worship of female fertility at the Sanctuary of Aphrodite, located conveniently close to Paphos airport.
Price €4.50
How to get there
For more information on Cyprus, go here.