If you're into beauty and wellness, it can't have escaped your attention that crystals have been getting a lot of attention recently.
Celebs like Adele, Katy Perry and Victoria Beckham have waxed lyrical about how the gleaming gemstones can improve your life (Perry says she uses rose quartz to attract men, would you believe) and there's been a glut of crystal-infused skincare and make-up products flooding the market.
According to Elemis you don't even have to apply the sparkly stones topically to feel the benefits, which is why the spa and beauty brand has designed two treatments that take place on its innovative crystal bed.
Keen to follow it Perry and co's footsteps, I headed to the company's flagship House of Elemis spa for a Poultice-Powered Muscle Release massage to discover what it's all about.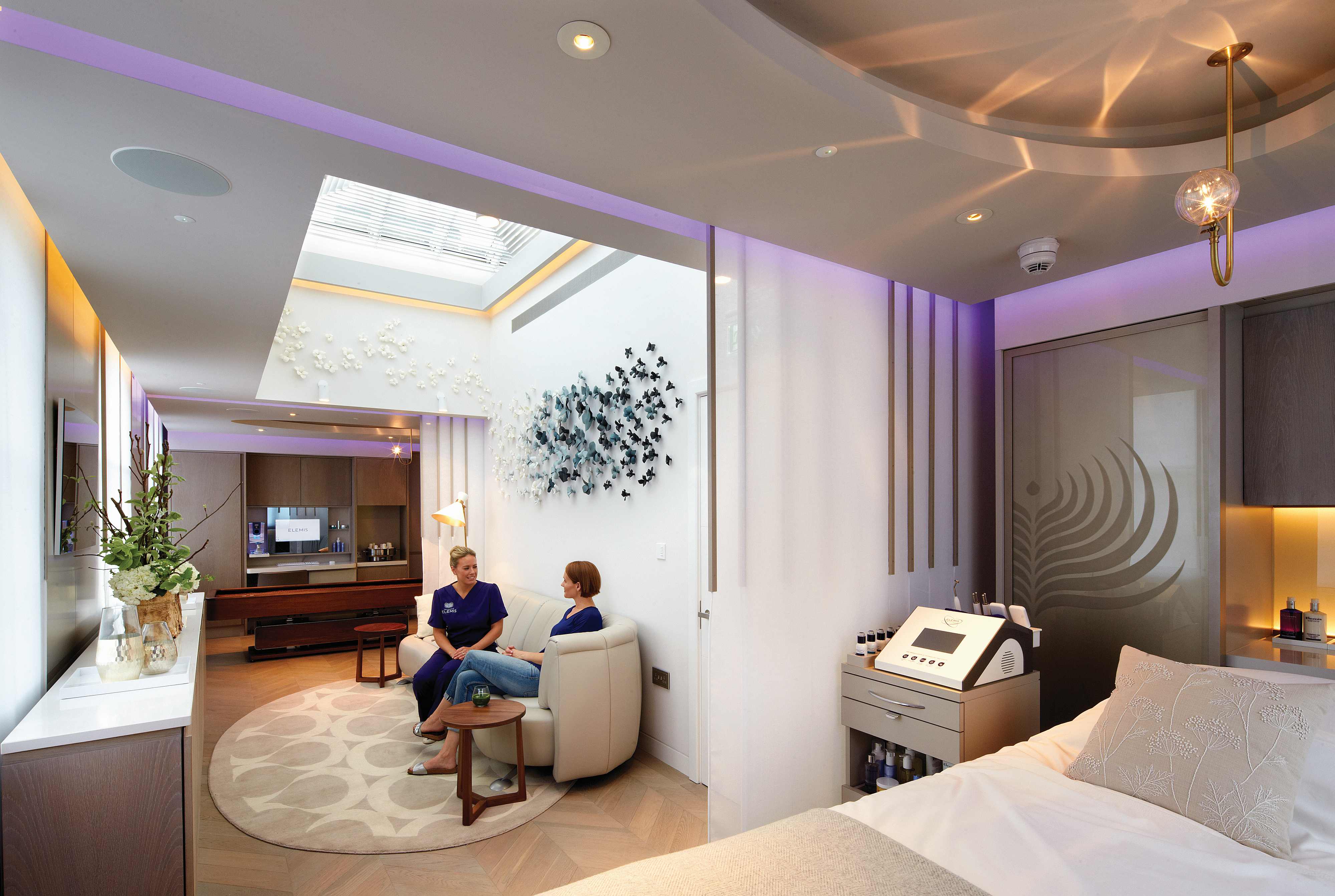 Installed in the swanky Penthouse suite, the special bed (the only one in the UK) is lined with amber and quartz crystal sand which is heated to a perfectly warm temperature.
The theory goes that the human body has its own bioelectrical field which is stimulated by the electrical field of the crystals, increasing skin cell turnover to reveal smooth and radiant skin and 'restore energy flow'.
Plus, the warmth of the sand is said to aid physical and mental relaxation, boost the metabolism and has a purifying effect.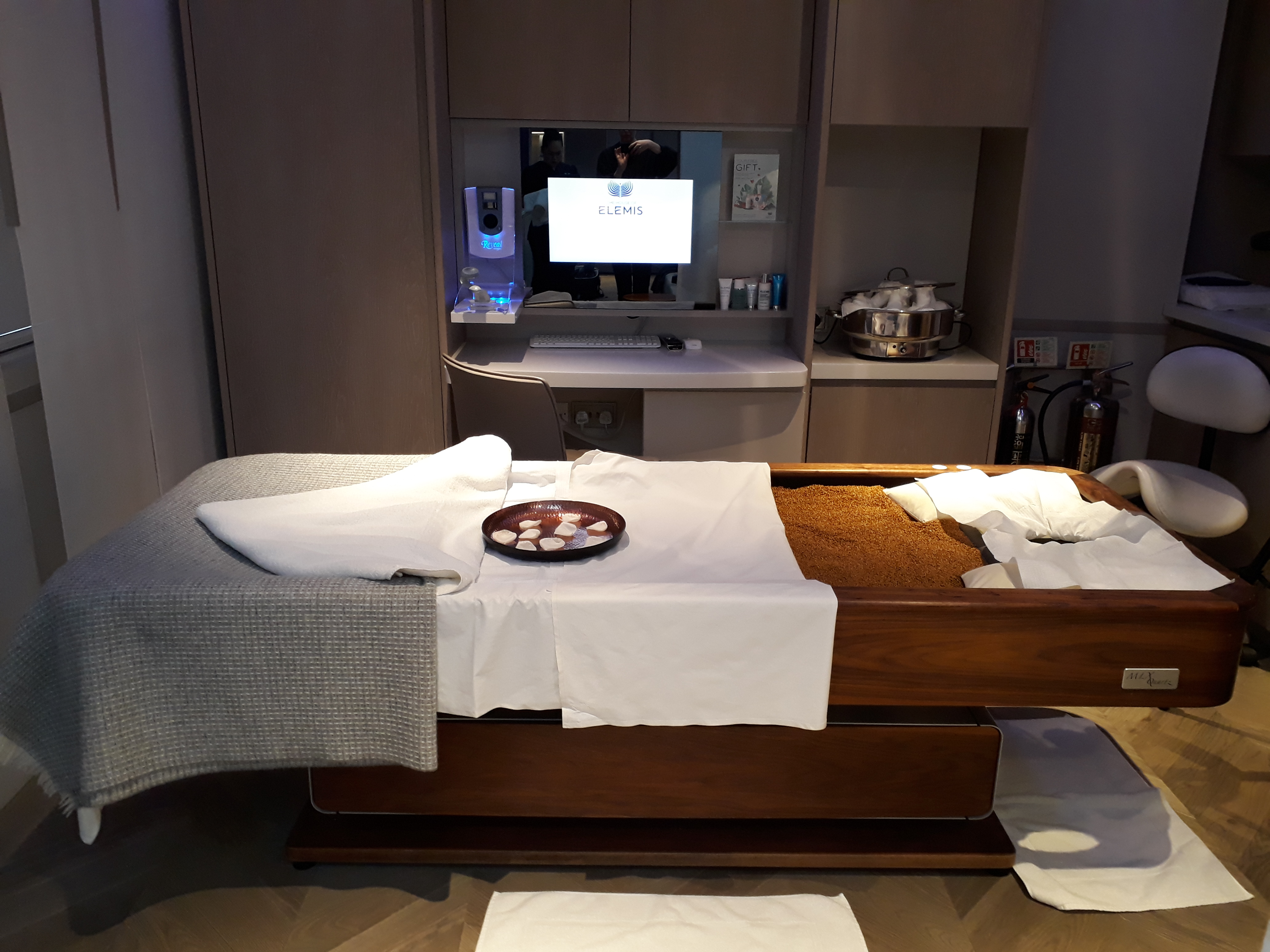 It's called sand, but the copper-coloured mix is more like a smooth gravel, covered with a sheet, so you squish delightfully into it.
My therapist, Suphaphon, heaps it round my sides so it feels like lying on a towel at the beach (except without any of the irritating grains of sand getting stuck to you).
Once I'm in position on my front, Suphaphon begins the massage, using an aromatic oil infused with pine, rosemary and almond to glide warm muslin poultices, filled with the sand, over my body.
The heaviness of the poultices feels amazing on my sore muscles – I can really feel the warmth penetrating deeply and it feels a lot more effective than a hot stone massage where the heated pebbles just lie on your back.
I suffer with chronic neck and back pain but all the tension after a day sat at my desk just melts away, and the warmth and support of the sand underneath my body means I thoroughly relax (if you have a tendency to fidget on a massage table, the crystal bed will solve that problem).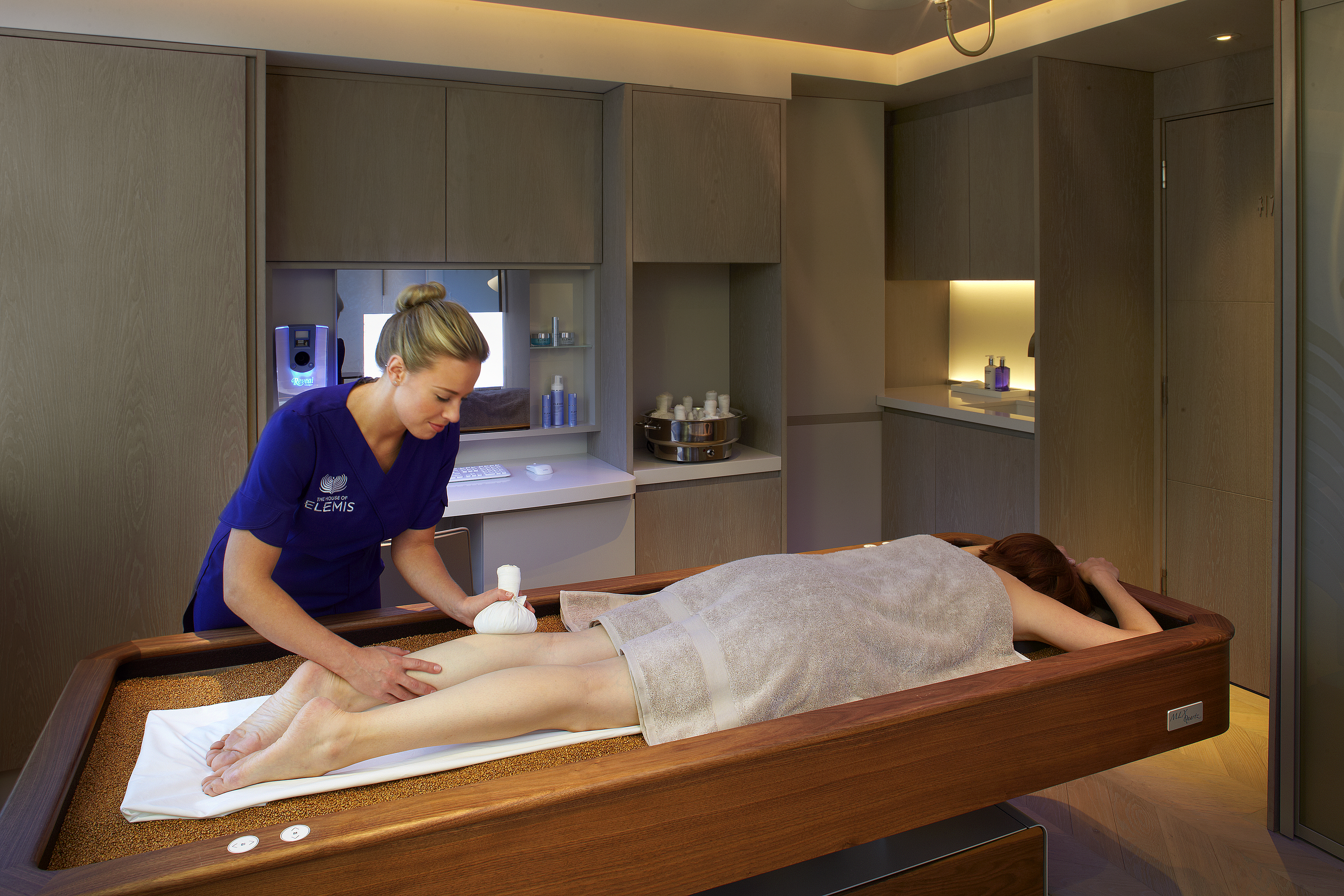 Could I feel my energy being restored by the crystals? Honestly, I'm not sure I could – but since I like my massages to be totally soporific, I don't see that as a bad thing.
I don't know about purifying or healing effects either, but the sensation of lying on the crystal sand is wonderful. It really enhanced the treatment and I think massages on regular old therapy beds are going to feel somewhat lacking from now on (a first world problem of the highest order, I realise).
If your muscles (and mind) are in need of some serious relaxation and you want to indulge in a truly luxurious treatment, it doesn't get much better than this.
- Press Association