Check out social media right now and you'll notice something pretty unusual; in the absence of boozy nights out, restaurant outings and trips to far-flung destinations, our feeds have become saturated with pictures of people's Saturday afternoon baking projects.
But the really strange thing? There's one particular delicacy that Instagrammers appear to have flocked to for comfort during times of crisis: banana bread.
Seriously, you'd have to be a hermit to have missed the droves of amateur bakers who have been whipping up batches of the fruity loaf right now. Even Google reports that there's been a major spike in people searching for banana bread recipes since the beginning of March.
Whether you're jumping on the banana bandwagon, or you're striking out with a more adventurous bake, one things for certain – plenty of us are using our extra downtime to learn the basics of cake making.
If you're a newbie to the world of wire whisks, soggy bottoms and spatulas, here are a few emotional stages to prepare for…
1. Excitement
You've spent the last couple of weeks keeping yourself busy by defrosting the fridge, throwing a tennis ball against the wall and making conversation with the cat, so when the supermarket delivery man drops off your weekly shop, you're tearing open the bags with an elation that's bordering on delirium.
You lay out all of your lovely ingredients in a row, assemble your baking tools and whack on a playlist for the occasion. Your afternoon just got a whole lot more interesting.
2. Optimism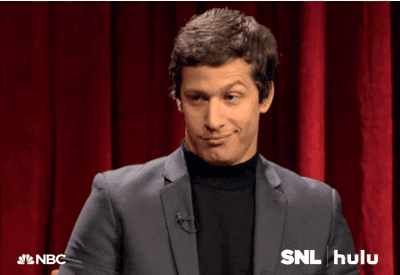 You don't want to toot your own trumpet, but you're pretty sure you're a star baker in the making. After all, you managed to make a pretty spectacular Victoria sponge cake back in your school days, and that was with a teacher getting in the way of your instinctive baking abilities and creative genius.
You've studied the recipe and it looks like it's a simple case of sieving, stirring and shoving it in the oven. How hard could it be?
3. Confusion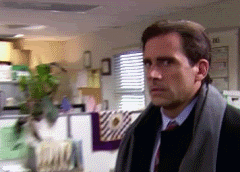 At this stage of the recipe, your batter should be a lovely creamy consistency that pours smoothly into the loaf tin. But hang on a minute… your mixing bowl contains a lumpy, congealed concoction that looks more like a large potato.
Bar a few personal creative flourishes, you followed the recipe to the letter, so it must be the cookbook's fault and not yours. Never mind, we can just about save this sinking ship by dumping a jug of water into the mix…
4. Anger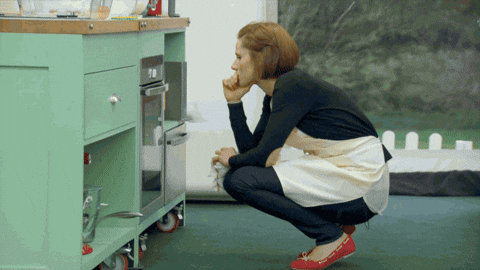 They say assembling flat-pack furniture is the ultimate test of a relationship, but whoever believes that has clearly never attempted in a baking session with their partner.
As you stare at the unrisen slop, silently mocking you through the oven window, you can't help but feel blame bubbling in your very bones. If they hadn't been distracting you with silly memes they'd found on Twitter, you wouldn't have forgotten to chuck in the bicarbonate of soda. This could very well be grounds for divorce.
5. Regret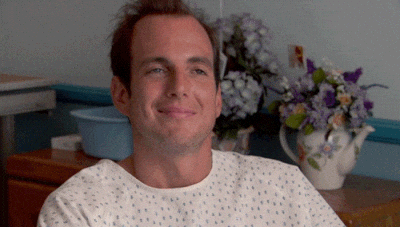 Great. The kids are now whipped into an excited frenzy, smelling the familiar of aroma of home baking and believing that there's a lovely carrot cake on the way. You haven't got the heart to tell them that whatever's curdling in the oven is only fit for the bin.
Seriously how does everyone else on Instagram manage to make this look easy? You wish you'd never started this stupid baking project in the first place.
6. Acceptance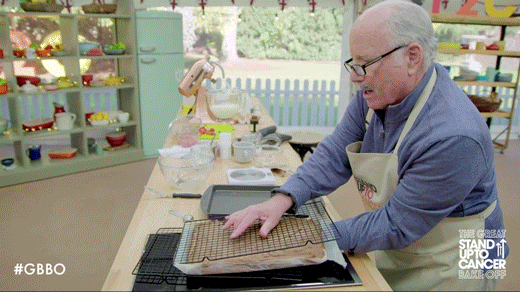 Prodding the aftermath of your efforts on wire baking tray, like a forensic scientist, you're able to determine where you went wrong. The baking powder fiasco was the final nail in the coffin, but adding all that extra milk and sugar meant that it was doomed for failure from the start. Paul Hollywood would not be impressed with you.
7. Resolve
After appeasing the kids with a round of biscuits, apologising to your partner and dumping the remains of your baking career in the bin, you're able to finally see the funny side of it.
In fact, you even uploaded your #CakeFail to Instagram so others could join in with laughing at your horrendous creation.
It seems that some people have a natural talent for following recipes, but you'll just have to work at it. Until then, there's always Mr Kipling.