I don't want scare anyone, and I apologise in advance for bringing up the C-word, but it is now just over 100 days until Christmas.
I am not one of those lunatics who put the decorations up before Halloween is over and I am fully in favour of fining any radio DJ who plays carols before December. But that said, there is a lot to be said for doing a little preparation work in the coming weeks, your future self will thank you.
Not only can starting early save you money, it can also save you considerable stress. Nothing can suck the joy out Christmas faster than being slave to a seemingly never-ending to do list and fretting about delivery dates drains all the pleasure out of gift shopping.
Start that list now and by December you can be one of those smug folk with the hard work already done and plenty of time to enjoy the party season.
When it comes to planning, the number one priority is to work out your budget. First work out what you have to spend and then list all the things you need to buy. Don't just write down your present list, Christmas spending extends far beyond gifts. Think of what you will spend on food, both for the day itself and any other hosting you might do. Add in the costs of extra socialising at that time of year and any annual treats, like the trip to Santa or the panto, that will have to be paid for.
If everyone in the family gets new clothes/pyjamas, that also needs to be included in the budget. MABS have an excellent factsheet and planner that you can use to help remind you of all the extras.
When you are sure you have everything down, work out what it will cost and compare it to what you have to spend. If you are short, you will either have to come up with extra between now and then, pay some on credit or look at ways to cut your costs.
Of those three, getting a loan or using credit cards to cover spending should be your last resort. The fun of the holidays will be well worn off by the time you clear the debt and it gets your 2019 finances off to the worst possible start.
Work out how many paydays you have between now and Christmas and see can you put aside a little extra each week/month, either keeping the cash or using it to get the shopping started early.
If your budget still won't balance you need to go back to your spending and see what can be trimmed.
Now is the time to suggest Secret Santas or agree no presents between friend groups, before people start shopping.
Once you have a shopping list you feel comfortable with, you can start to plan how you will space out the jobs and spending over the next few months. Look at your list and see what it makes sense to buy now, in October, in November and in the weeks running up to the day itself.
Obviously most of the food will have to wait but there is nothing to stop you starting to add wine/beer and stocking fillers to the weekly shopping list and putting them away for Christmas.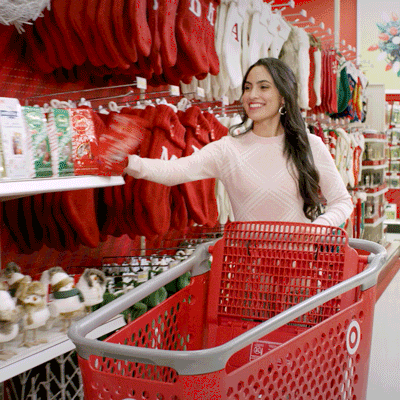 If you have young children it might be safer to wait until closer to the day before buying presents, because of the danger of minds changing between now and then.
But presents for teenagers and adults might be on sale now or in the coming months, it is worth keeping an eye on any big items so you can snap them up if they are reduced for a time.
It is definitely worth ordering any gifts that you are buying online in October or early November.
I really don't think it is worth hanging on for Black Friday and Cyber Monday. These have skyrocketed in popularity in recent years but it is mostly driven by retailers who want to whip shoppers into such a frenzy that sense, and their budgets, go out the window.
Plus, falling as they do this year on November 23 and 26, in some cases the delivery time will become an issue. Much better to shop around now and buy at the best price you can find.
Happy planning and I promise not to mention the C-word again until December.