Over the next three weeks, I am going to outline how you can support yourself and your family over this period of lockdown, writes Richard Hogan.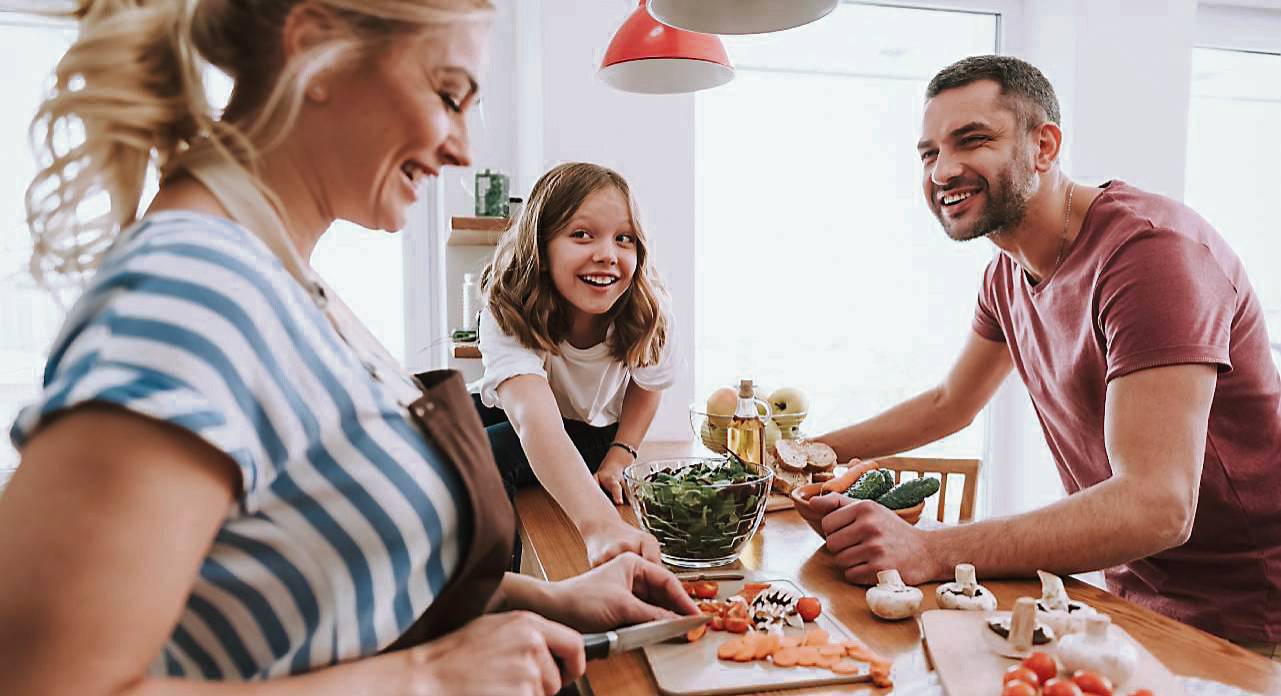 This week, I am going to focus on how you can manage your child and keep them engaged, healthy and happy. I have spoken to many students over the last two weeks and they all share a commonality among them. They are, generally, finding it difficult to fall into a healthy routine.
I think what jarred with so many of us over the first initial days of lockdown was how everything we were working on just stopped.
There is no doubt about it; this period of time has been difficult to process. Our children are more resilient and adaptable than we give them credit from.
But they need guidance, so we must help them to get into a healthy routine.
The first thing I want to say to parents is that more than likely, you are not a home schoolteacher. 
So, please relax about the amount of material your child is learning over this time. I hear it in the emails that come into me; the pressure on parents (women in particular) to keep up with the syllabus. 
Women have a tendency to take on too much and can often find themselves overwhelmed with the amount they have been charged with.
I spoke to a client recently and she explained how on top of cleaning up, cooking, and working remotely, she was now also trying to home school her son. She was exhausted and on the brink of collapse. 
When I asked her what would happen if she stopped cleaning everyone's mess up and didn't cook every dinner, there was a long pause and she said, 'I don't know — they'd probably just leave the mess get bigger and bigger until I couldn't handle seeing it anymore and I'd just end up doing it all' she ended with a sigh, 'it would just make more work for me in the long run'.
I think this is the pattern of behaviour that many women find themselves getting caught in. But you can break it. 
In psychotherapy, it is called a second-order change and as a family, you need to share out the responsibilities because a healthy family system respects all in that unit and we all know it is not healthy for one person to be responsible for the majority of the work. 
So, you have to sit down with everyone in the family and outline the responsibilities that each one has so that the house can operate peacefully.
How to keep toddlers engaged
With toddlers, it can be a little bit like distract and deflect. The back garden is an incredible resource to help keep your toddler engaged and interested.
Set up a nature project, looking for snails or building bird nests etc. If you don't have a garden, give them a job to find things around the house. Toddlers love to be active; cooking and arts and crafts will while away many hours if you set it up correctly.
Get them rolling the dough for making scones or cupcakes anything that gets their hands into something will keep them engaged.
How to keep children 6-12 engaged
This age group still really enjoy being active and tasked with things to do. RTÉ have recently started to broadcast 'school on TV' to support primary school children and their parents at home. 
This is a wonderful initiative by RTÉ and you should avail of it, as it will keep your child occupied and give them ideas for projects to do while they are at home.
My own children find this really enjoyable. They look forward to the programme because of the interactive element to it. 
They get asked to do a task and then send a picture into the programme and it might be shown on TV. 
This is very exciting and engaging for children. And don't worry if you miss an episode, it is also available on the RTÉ player and supporting worksheets and other materials will be on RTÉ.ie/learn.
I have to commend Suzanne Kelly, head of children's content at RTÉ. She has certainly made my home more enjoyable.
How to keep teenagers engaged
This is a big topic and I will continue it next week. It is very important that your teenager gets into a healthy routine as soon as possible.
More than likely, they will not be returning to school this academic year. So, getting a healthy routine is vitally important.
I have spoken with many families over the last number of weeks and found that creating a routine is causing the most conflict in the house. 
The sooner your teenager understands that they should be getting up like normal and starting to engage with school content the easier it will be to navigate this period of time.
What is happening in many families at the moment is that sleep patterns have been completely disrupted and this is causing huge tension because parents are fighting with the teenager in the house to try and get them to bed at a reasonable hour. We must all get back into our normal sleeping pattern.
I will develop this point next week.
Useful information
The HSE have developed an information pack on how to protect yourself and others from coronavirus. Read it here
Anyone with symptoms of coronavirus who has been in close contact with a confirmed case in the last 14 days should isolate themselves from other people - this means going into a different, well-ventilated room alone, with a phone; phone their GP, or emergency department;
GPs Out of Hours services are not in a position to order testing for patients with normal cold and flu-like symptoms. HSELive is an information line and similarly not in a position to order testing for members of the public. The public is asked to reserve 112/999 for medical emergencies at all times.
ALONE has launched a national support line and additional supports for older people who have concerns or are facing difficulties relating to the outbreak of COVID-19 (Coronavirus) in Ireland. The support line will be open seven days a week, 8am-8pm, by calling 0818 222 024