We're used to seeing her on our screens in The Only Way is Essex – but for Chloe Lewis's latest starring role, she jetted off to Mexico for a sun-drenched fashion shoot with George at Asda.
"It was a really amazing trip! Shooting the collection in Mexico was really memorable and the location absolutely beautiful," the 27-year-old says. "It was so vibrant and colourful – very Instagrammable!"
Showcasing the affordable brand's latest swimwear range, which starts at £14 for a swimsuit, Lewis strikes a pose in a variety of floral and palm print pieces.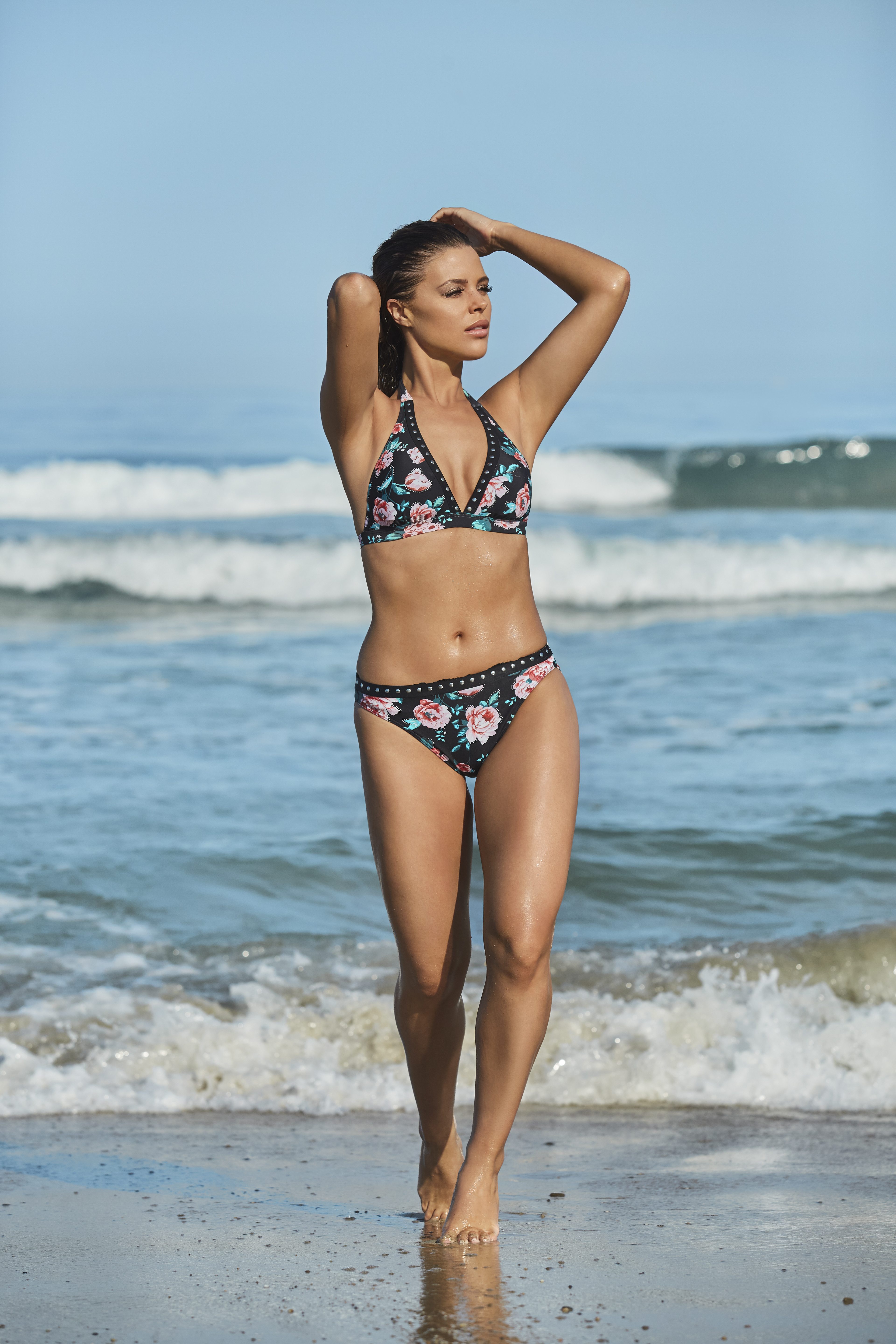 "My favourite day was the second day shooting when we got the shots coming out the sea in the floral halter-neck bikini," the reality star says. "We had the music playing, the weather was beautiful and there was a definite vibe."
The brunette beauty oozes confidence in the campaign, but says there are certain swimwear styles that she feels more comfortable in when she's on holiday – and that she's learned that if you want to find a killer bikini or one-piece it's all about trying lots of options to see what suits you.
Then you can have fun accessorising your look. Here, Lewis shares her advice for how to find your perfect holiday swimwear…
What is your favourite piece from the collection?
"I think my favourite piece from the collection would have to be the white palm print swimsuit and bikini. It's so funny because it isn't something I would usually go for as I tend to favour neutral colours, but once I put it on I absolutely loved it. Both styles are really flattering too and I love that they are both strapless so you don't have to worry about tan lines."
Which would you say you feel most confident in, swimsuit or bikini?
"I would definitely say I feel more confident in a swimsuit, although I have started to wear more bikinis. I think the swimsuit is a classic style and you don't need too much to go with it. I usually like to add a Panama hat and a little gold hoop earring to accessorise it up a bit."
When it comes to choosing a style, how do you find the ones that are the most flattering?
"I have learnt that it is about experimenting a little, and always try on different styles to find the right one for you. I do like to go for a strapless style; if I ever had to choose I would always show a little more skin on my top half rather than my legs. I think my top tip to women would be to try and step out of your comfort zone because you might find a style you that you love but thought would never suit you."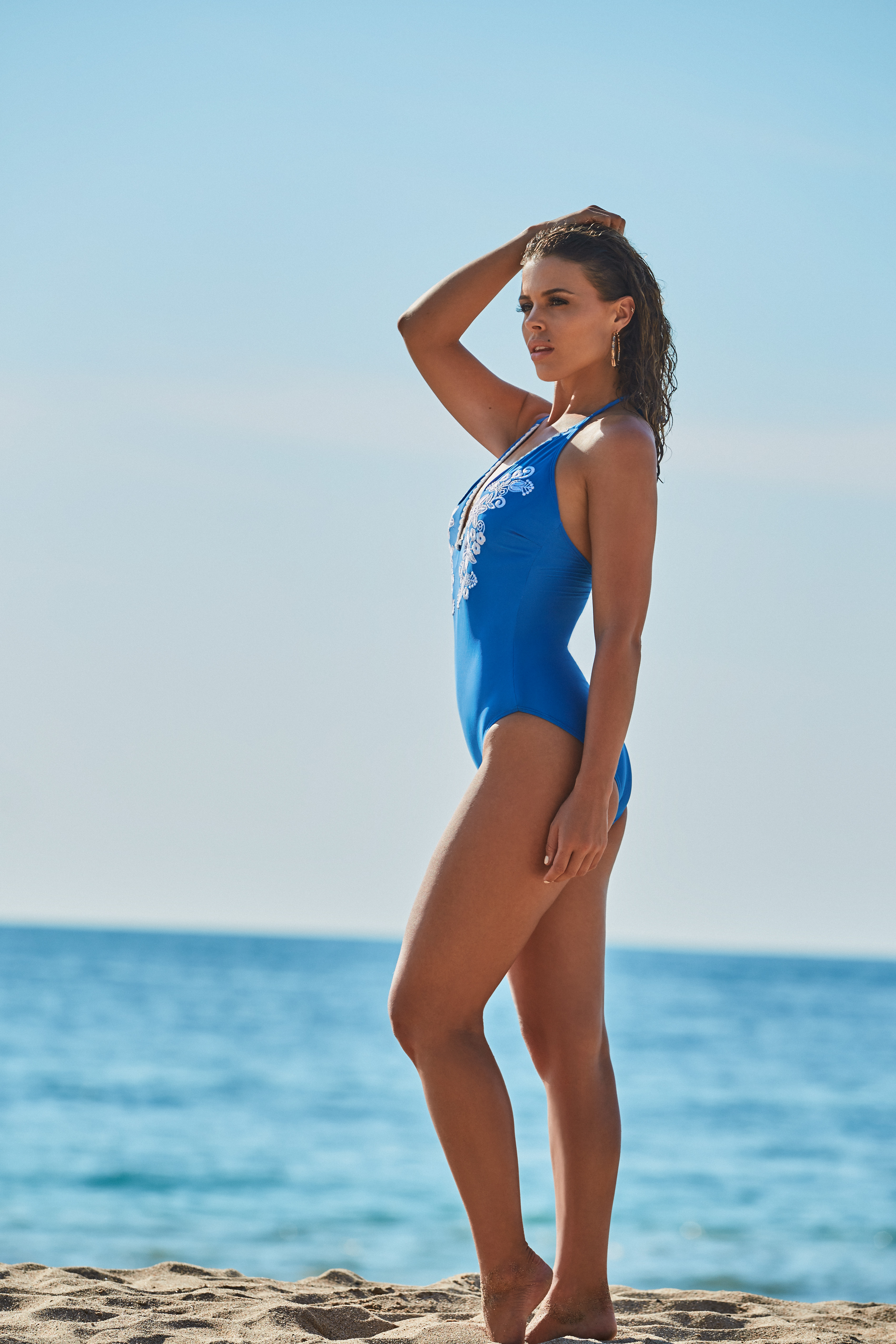 What are your top 3 tips for looking great on the beach?
"My number one tip would be to invest in a great hat. Find a style that suits you and it will make you look so much more chic. I love the Panama hats, I think I wore one every day in Mexico! I also think a good pair of sunglasses; again it's about finding a shape that suits you. Finally, it would be about finding the right swimwear."
Do you always buy a new swimsuit for a holiday?
"Yes I do, I have a little obsession to be honest! There are always so many new styles coming out that I think it's nice to have something new to take away with you."
The George swimwear collection is available now in store at Asda and at george.com.
- Press Association